Details
Blacklisted Canadian online casinos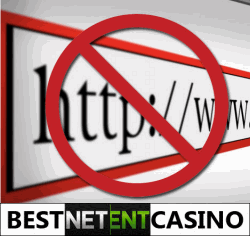 This article is intended entirely to warn players of the existence of gambling enterprises that for various reasons do not pay deserved prizes. In case of an irregularity, you can add your comments and screenshots for the gambling house, which in your opinion should be in the group on the Blacklisted Canadian online casinos to bestnetentcasino@gmail.com.
For your safety, we suggest to add this page to the favourites on your browser and check before choosing a new site for cash games. You can also check the history of various casino frauds by clicking on the link. Avoid the casinos listed on this blacklist. Do not bet money in companies associated with any of these casinos. Discovering infringing casinos and publishing this list is a dynamic process. Always be careful when surfing and investing! Check often the current blacklist!
Why is the casino's Blacklist needed?
In cases where big money is being circulated, people with dirty thoughts, thieves and scoundrels will certainly be involved. In some cases, unfortunately, the gambling houses themselves succumb to such false practices. There are many different semi-legal methods and tricks that a casino can use to justify delays in payments and prizes, (using wager requirements for bonus money or even the player's account verification process) A player should not give in into using prepositions such as extra money to check the player's user account or bank account or forcing the player to pledge part of his bonus in the process of the game. These tricks may be mentioned in the legal part of the gambling house rules (Terms and conditions).
Most of us get annoyed by reading long and ambiguous terms, but we can help you with some tips and advice. If you read our guidelines below, we will prepare you how to receive your money without hindrance within 5 working days, as well as explain the process of document flow, and change the status of your account to "verified" within 3 working days.
There are also Canadian gambling clubs that try purposely not to pay the players their money at any cost. Constantly looking for new excuses, they even manage to change their rules completely with the general idea of not making any payments. If you happen to place bets in such casinos you can think of your money as lost money.
Actually the primary method to lure new players is via spam box, which nowadays could be viewed as a clear software regulation breach. This Casino's blacklist is a factual tool of early fraudulent identification, dedicated to alert all the players to be cautious and handle their online activities with great awareness.
Examples and negative comments
On the right side of the page, you can find the list of gambling clubs that for whatever reason block player's accounts and failed to pay them the money they won. In these articles, you can find examples of the typical behaviour of some casinos from the blacklist and analysis of some of the player's errors. It is in your best interest not to make the mistakes of already "scorched" players and to invest your money in reliable casinos (as Fastpay) via the bottom page link.
When to use the Blacklist?
You can use the Blacklist when you are searching for new online action. If the games you have been playing become weary, and the slots you have been betting on do not appear to be keeping their prior promises you can find yourself seeking machines from a different producer. Sure you can just type the words "online casino" or "online gaming" and countless options will be presented to you.
Canadian online casinos - endless enterprises are competing for your attention.
Yes, but how do you know which ones are honest and which are trying to cheat you? Where we can put our trust and to who we can rely on when it comes to the moment to pay out our winnings? At this point, the Blacklist will be more than resourceful to you. The list can be used as a powerful tool to digest various casino information and to point you in the right direction: which online game house is proven fraudulent and should be avoided.
If you decide to browse through the collection of different stories just click "read more" or choose from the main menu tab in the "assistance for players" section the field with "deception and fraud" submenu. The drop-down list will show you the names of suspicious or proven dishonest casinos, which are not recommended. This list includes both: deceitful large companies and phony small operators, all of which try duplicitous actions on their players.
How to add a fraudulent company to the list?
In order to disclose some shady online game action and publicize your story raising awareness to the other players, please send a short report (detailed history is welcomed as well) of your dispute with the gambling house, the attempts you made and the current status by mail to bestnetentcasino@gmail.com.
Another method to put a spotlight on some cheating company is using the data upload from the "contacts" section.
If your situation is already catalogued at some topic forum or website – please send us a link as well.
The details provided by you will be verified and the company at fault will be added to the blacklist of the online casinos. The other online players will be notified by wide broadcasting and email messages.
Only our joint efforts can drive the casinos to enhance their games to higher reliability and objectiveness! Only together we can make online gaming fair!
Where to play?