Details

Written by

Kamen Valev
High, average and low Volatility at online slots - meaning

Volatility/Variance for online slots represents the:
instability,
unpredictability,
inconsistency of the slot behaviour.
It is signified by the combination of three elements:
the amount of the payouts,
the frequency of the payouts,
the level of risk of the game.
The fluctuation of the game sessions from frustratingly long losing streaks, to some fantastic winning rounds could be explained by that slot volatility. Consider this article as an informational slot-pilot and cautionary tale of what might happen when you choose low, average or high volatility slots. If you want to find some more details use this link:
Find your favourite paragraph:
Leaning toward a specific volatile type that matches your intent is generally down to personal viewpoint, money management, and game technique. Some punters appraise high variance slots as a "goldmine". Others consider them boring, due to the lack of frequent action.
Conversely, the gamblers liking dynamic and eventful low-risk games may seem to someone, that they are playing a pointless game because they can never hit a big win. On the grounds of all that it's central to determine from the very beginning what type of slot you would like playing.
Volatility metrics will enable you to select the best slot for you:
You will probably want to play low volatility slots that involve fewer risks if you have a small budget, which could extend your gameplay with lots of minor but recurring wins.
Opposite to this, if you are more of a risk-taker with a larger budget, you'll want to play medium to high volatility slots which can generate sizeable wins but seldom.
The value of the slot volatility pinpoints the rate of risk. High volatility - high risk.
There are a lot of advantages to playing high-risk slots. Each high-volatility slot comes with lucrative multipliers and bonus features. With them is likely to receive some sparse payouts, or hit a completely dry period, but when the machine bestows you with the real win it is absolutely worth the wait!
Take under consideration the following 3 slots from 3 different development companies:
Book of Dead (Play'n GO),
Immortal Romance (Microgaming).
To anyone of them is assigned the satisfactory RTP of 96%+ (suggesting fair play), on top of their high volatility! It is all that can entice risk-takers! Sure, but…
They must be resistant to the intense sore of watching their bankroll disappear. If one is easily panicking, quickly rattled by multiple failures, and initially terrified for something might go wrong - these slots are not meant for him. It is needed composure, courage, firmness, and positivity to play high volatility game.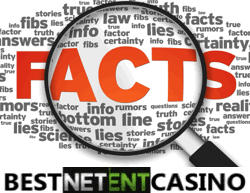 There are a few basic preliminary factors one should not ignore before starting to play on extremely volatile slot:
It is recommended to choose high volatility online slot only when you have enough time to play. Be patient and hold yourself firmly, mostly when a lot of the slot actions didn't satisfy your expectations. You have already chosen a high-risk slot, now wait for the lucky moment when the big win comes up.
To avoid the moments of disappointment and oppression when the hopes are fading together with the shrinking of your balance, you should be prepared with a strategic money plan. Budget management should be your compass on which level to play and what bet to place. It is recommended to choose 1/500 of your balance as the bet per single spin when you play a high volatility slot. This way you can survive longer during the series with dead spins.
Be realistic, control the suspense, and your expectation without being excessively hoggish. Show the right mindset for the game with high volatility - cool, calm, and collected, because only with these traits you can endure till the big win comes.
High volatility game necessitates proper focus and regard. It can only serve well to players with a balanced temper and lengthy experience. Unprepared rookie punters, who still don't possess the poise and acceptance of both: win and loss, will feel uncomfortable and frustrated playing high volatility slots.
The choice of volatility is certainly not a factor of being a good or bad slot, just a matter of players' habits and preferences. Verify your volatility type below and equipped yourself with adequate reactions.
Select LOW VOLATILITY slot when:
You are still a novice gambler
You feel discomfort when taking big risks
You have a limited bankroll
You are playing mainly for fun
You want to extend your game time maximally
You want to see rewards happening often (regardless if they are small)
You don't want to wait long for the bonus triggering
Select MEDIUM VOLATILITY slot when:
You have sufficient slot experience
You feel like you played more than enough low variance slots already
You have gathered the confidence to advance to riskier gameplay
You have a healthy budget
You like playing for fun but also want to win
You are seeking proportional frequency and size of the payouts
You are aiming at the wins from a higher scale
You enjoy slots with more bankable bonus features even if they are very few
Select HIGH VOLATILITY slot when:
You are more than experienced and know a lot about the slots
You have a big bankroll
You are a big adventurer and risks-taker
You don't mind waiting for the bonus features to be triggered
You are chasing mighty win even if that doesn't come easy
You are certain you will finish your game session once you've spent your planned budget
On low volatility slots, is best to play with 1/50 of your balance (per spin), which increases the risk. On high volatility slots, is best to play with 1/500 of your balance (per spin), which reduces the risk. Both of these actions will have the same result.
You should avoid playing with 1/50 of your balance in slots with high volatility. Because your chance to win will be very low, opposite to the high chance of losing your entire balance.
To find details about the method of choosing one generous slot machine use this link:
To find details about the volatility of slots from different developers use the links below:
It is expected that you made your research and found the volatility of your preferred slot prior to your game - via web investigation, professional articles (like these on our site - how to win section), and forums. After that it is of significant importance to play in demo mode, so you can confirm/identify the slot volatility from self-experience. This way you can examine the slot mood at certain bets, taking into consideration the value and size of the stakes. Just after that, you can be ready to play at a Canadian online casino with real money.
Recognizing and accepting the slot volatility will prepare you for the emotional and financial risks you are ready to take. With available big budget - you can choose the high volatility slots if you have a limited budget - pick slots with low volatility!
Play over 5000 games at Fastpay Casino, the best gambling place in Canada. You will be pleased with the excellent customer care, VIP bonus program for loyal punters and super-fast withdrawals (1-5 minutes.)