Details

Written by

Yovko Peev
What Is Volatility (Variance) In Slots? Games with different Volatility in online casinos Canada.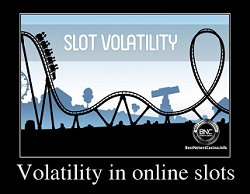 When a player selects a slot, he is likely to make his choice based on:
Theme
Provider
Graphics and animations
Design and layout
Attractive name
Engaging features and symbols, etc.
While these are important factors in terms of entertainment (showing what kind of amusement the slot can provide), in addition to fun, it is smart to check the impact factors in terms of technique (which reflect the overall expected performance, plus gameplay, and action style).
Most aspects in this second group are theoretical (what to expect) as each spin is supposed to be unique (controlled by an RNG), which leads to each session being different, and logically, entering a different casino with a different prize pool will have a different influence on the profitability of the selected slot. This category includes:
Volatility
Min/Max Bet
Maximum Prospect etc.
The 2 main technical aspects in slots are RTP (Return to Player) and Volatility (Variance).
While the first (RTP), tells the odds of winning/losing in a long-distance, the second (Volatility in slots), reveals the level of risk running through the game - in a long range as well.
Unlike the first (RTP), which is a statistical number determined from billions of simulating spins, the second (Volatility), is embedded by the developer inside the mathematical model - what size of payments will be distributed at what kind of repetition.
It is not without reason that NetEnt and Microgaming are regarded as the best casino game developers. Their creations have an RTP usually between 95% and 99%. With other developers such as Novomatic and Playtech, this index can be below 94%. And when it comes to your real cash deposits, trust us: even 2% is a lot in the long session and can be dramatic for your wallet (learn why in this article). Also, check out our list of Canadian online casinos with no verification withdrawal.
Best casino sites to test volatility in slots
Logo
Name
Bonus
Details
Play for real

Fastpay

100 % up to 150 CAD + 100 Free spins

Popular Slots
24/7 Support
Instant withdrawals

Play for real

Cobber

100 % up to 300 CAD + 100 Free spins

Crypto bets
24/7 Support
Instant withdrawals

Play for real

Casino4U

100 % up to 150 CAD + 100 Free spins

Popular casino
24/7 Support
Cryptocurrencies

Play for real

Wildblaster

100 % up to 150 CAD + 100 Free spins

Multiplier race
24/7 Support
Buy Feature slots

Play for real

Instantpay

100% up to 150 CAD + 100 Free spins

Many bonuses
24/7 Support
Instant payouts

Play for real
Determining the Volatility
The most common way to find out what is the Volatility of one slot is to visit the official site of the producer. Reputable software developers always place the most important technical details on their pages.
Another channel to quickly get stats is to browse through the pages of informative sites like ours (bestnetentcasino.info Canada), where we not only publish such critical attributes (as RTP and Volatility) but also leave advice and recommend game strategies.
There is a third method, related to finding the pattern between the Volatility and the maximum exposure (prospect) of the game:
Max outlook of less or equal to 1000x total bets, usually associates with Low Volatility;
Max outlook of 2000x to 5000x, is closely tied with Average Volatility, and
Max outlook of 5000x/10000x and even more are bound to have High Variance.
Last but not least, there is the calculating approach to define the Volatility. While not applicable to all slots, it is still a viable system to assess the Volatility/Variance by judging the paytable. Then the calculations that have to be made are as follow:

Volatility/Variance for online slots represents the:
instability,
unpredictability,
inconsistency of the slot behaviour.
The combination of three elements signifies it:
the amount of the payouts,
the frequency of the payouts,
the level of risk of the game.
The fluctuation of the game sessions from frustratingly long losing streaks to some fantastic winning rounds could be explained by that slot volatility. Consider this article as an informational slot-pilot and cautionary tale of what might happen when choosing low, average or high volatility slots.
The connection between volatility and cycle
There is a direct connection between the variance and the cycle length in slots. All slots have a cycle of winnings and losing, which the provider hides. But our team gives you this information in the reviews of the slots (in hidden data).
At the beginning of the cycle, the slot has to collect money to fill the prize pool; when the pool is filled, it's the end of the cycle, and the slot becomes "Hot." This is when it can fire at any moment, and you have a high possibility to get a Mega-Big-Win.
With our help, you can learn how to find the phase of the cycle. Read the article about how to choose the winning slot machine.
What is variance in slots?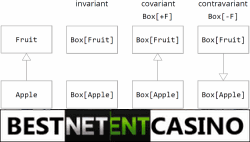 So, we have already established that the Variance / Volatility of slots is closely related to the danger that your money is exposed to. Simply put, if you are betting for small wins, it's better to choose Low Variance slots. While players who can afford to lose a lot and expect a huge prize in return should pick the High Volatility slots. And here we will remind you that just like in normal life "anything that promises to pay too much can't help but be risky", i.e. if one slot is advertised with giant max potential - you should know that this is most certainly paired with High Volatility.
Our team (of BNC) has the ambition to test, analyze and expose as much important information about all casino games (hidden data regarding new and old slots) as possible. By using the following links, you can familiarize yourself with the hidden parameters of different providers:
Choosing the slot with the right volatility
Leaning toward a specific volatile type that matches your intent is generally down to personal viewpoint, money management, and game technique. Some punters appraise high variance slots as a "goldmine." Others consider them boring due to the lack of frequent action.
Conversely, the gamblers liking dynamic and eventful low-risk games may seem to someone playing a pointless game because they can never hit a big win. On the grounds of all that, it's central to determine from the very beginning what type of slot you would like to play.
Volatility metrics will enable you to select the best slot for you:
You will probably want to play low variance online slots that involve fewer risks if you have a small budget, which could extend your gameplay with lots of minor but recurring wins.
Opposite to this, if you are more of a risk-taker with a larger budget, you'll want to play medium to high volatility slots, which can generate sizeable wins but seldom.
Online slots with high volatility
If you have read our article thus far, you have already learned that the volatility of the slot is the central technical element that determines the degree of uncertain probability of an outcome.
High Volatility → High Risk → High Outcome.
There are a lot of advantages to playing high-risk slots. With them is likely to receive some sparse payouts or hit a completely dry period, but when the machine bestows you with the real win, it is absolutely worth the wait! Each high-volatility slot comes with lucrative multipliers and bonus features.
Take under consideration the following 3 slots from 3 different development companies:
Each of them is assigned the satisfactory RTP of 96%+ (suggesting fair play), on top of their high volatility!
Sure, that all is enticing for the risk-takers! But…
They have to withstand the potential pain of seeing their bankroll disappear. Also:
| | |
| --- | --- |
| High Volatility does not apply to players who: | High Volatility requires from the bettors: |
| Easily panicking | Self-assurance |
| Rattled by failures | Keeping composure |
| Quickly agitated | Courage and daring |
| Terribly confused | Unwavering Determination |
| Stiff and inflexible | Focused on a successful outcome |
Aspects to realize before playing at high volatile slots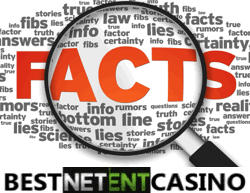 There are a few basic preliminary factors one should not ignore before starting to play at an extremely volatile slot:
It is recommended to choose high volatility online slot only when you have enough time to play. Be patient and hold yourself firmly, mostly when many slot actions didn't satisfy your expectations. You have already chosen a high-risk slot, now wait for the lucky moment when the big win comes up.
To avoid the moments of disappointment and oppression when the hopes are fading together with the shrinking of your balance, you should be prepared with a strategic money plan. Budget management should be your compass on which level to play and what bet to place. It is recommended to choose 1/500 of your balance as the bet per single spin when you play a high volatility slot. This way, you can survive longer during the series with dead spins.
Be realistic, control the suspense and your expectation without being excessively hoggish. Show the right mindset for the game with high volatility - cool, calm, and collected, because only with these traits you can endure till the big win comes.
High volatility game necessitates proper focus and regard. It can only serve well to players with a balanced temper and lengthy experience. Unprepared rookie punters, who still don't possess the poise and acceptance of win and loss, will feel uncomfortable and frustrated playing high volatility slots.
Identifying the appropriate slot volatility
The choice of volatility is certainly not a factor in qualifying one slot as good or bad, it is simply a matter of the habits and preferences of the players.
Please check below what your Volatility Type is, and prepare yourself with adequate reactions.
Select LOW VOLATILITY slot when:
You are still a novice gambler
You feel discomfort when taking big risks
You have a limited bankroll
You are playing mainly for fun
You want to extend your game time maximally
You want to see rewards often happening (regardless if they are small)
You don't want to wait long for the bonus to trigger
Select MEDIUM VOLATILITY slot when:
You have sufficient slot experience
You feel like you played more than enough low variance online slots already
You have gathered the confidence to advance to riskier gameplay
You have a healthy budget
You like playing for fun but also want to win
You are seeking proportional frequency and size of the payouts
You are aiming at the wins from a larger scale
You enjoy slots with more bankable bonus features even if they are very few
Select HIGH VOLATILITY slot when:
You are more than experienced and know a lot about the slots
You have a big bankroll
You are a big adventurer and risks-taker
You don't mind waiting for the bonus features to be triggered
You are chasing a mighty win even if that doesn't come easy
You are certain you will finish your game session once you've spent your planned budget

It is best to play with 1/50 of your balance (per spin), which increases the risk. It is best to play with 1/500 of your balance (per spin), which reduces the risk. Both of these actions will have the same result.
You should avoid playing with 1/50 of your balance in slots with high volatility because your chance to win will be very low, opposite to the high chance of losing your entire balance.
When should we play slots with low volatility?
The slots with low variance are mostly used for fun or are used by bonus hunters. But to be a bonus hunter isn't easy; you need a lot of patience and discipline. You cannot expect to win more than a total of 500x bets from such slots, moreover, 500x is the maximum, and it is not triggered often.
When do I choose?
When you mainly play for fun;
If you have a tight budget (bankroll);
When you want to play in a stretched out session;
If you have decided you prefer simple rules and basic (but not austere) features.
When you want to play from time to time and you do not want to leave with empty pockets.
When you want to see uncomplicated gameplay and effortless characteristics.
Of course, do not think that you cannot win from such slots. They can also deliver wins of 100x+ total bet in the base spins, and sometimes up to 1000x total bet across the entire game structure.
When should you play slots with high volatility?

Want to feel the real adrenaline of gambling? If so, then high variance slots are for you. Slots like this allow you to gamble on a higher (profit-wise) level and thus compete for Mega-Big-Giga-Win.
Check out the symbolic Wall of Fame (link to the slot Rome: The Golden Age slot from NetEnt) we have created with the most powerful titles (in terms of max exposure and Volatility) currently on the market.
Handing out life-changing prizes that will make you fly high with your own victory dance can happen only with Jackpot games and High Volatility slots. While they do indeed have huge potential on board, remember that they are highly unpredictable and can devour your balance hoggishly in no time.
When should I play?
When you have a lot of extra money;
If you are ready to hit a win of over 500 - 1000x or lose all of the money.
When you can control yourself and stop playing after you lost all of the planned money for the day.
If you are ready to play a long time without the bonus feature, but after it's triggered, you will be amazed!
The best strategy for such slots is to have a minimum reserve of a bet balance for 300 (better 500 bets). For example, if you're planning on playing at The Wish Master slot on bets of 1 or 1.5 CAD, the recommended balance is 500 CAD.
Conclusion
Volatility in Slots (variance) signifies the slot's ability to render payouts of different sizes with a certain frequency. You have to recognize the reciprocity: the higher the variance, the greater the chance of a Super Big Hit (a payment combination that yields an immense reward). On a lucky day, you can have such a Big Win very fast (at the beginning of your session). As these are the slots with a higher risk of loss, we only recommend them to experienced gamblers, while low volatility slots are suitable for beginners and those who gamble mostly for fun.
We think that playing high variance slots is best suited for the more adventurous, but they should keep in mind that it is very possible to lose all the money shortly after launch. We advise having a minimum bet reserve on the balance according to the following scheme: low variance – around 100 bets; average variance between 100 – 200 bets; high volatility slots between 300 – 500 bets.
It is expected that you did your research and found the volatility of your preferred slot prior to your game - via web investigation, professional articles (like these on our site - how to win section), and forums. After that, it is important to play in demo mode so that you can confirm/identify the slot volatility from self-experience. This way, you can examine the slot mood at certain bets, considering the value and size of the stakes. Just after that, you can be ready to play at a Canadian online casino with real money.
Recognizing and accepting the slot volatility will prepare you for the emotional and financial risks you are ready to take. With an available big budget - you can choose the high volatility slots if you have a limited budget - pick slots with low volatility!
Written by Yovko Peev