Details

Written by

Kamen Valev
The volatility (variance) in slots and all other casino games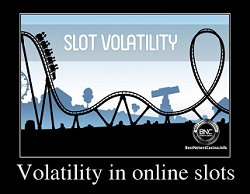 When a player chooses a slot, he is likely to look for these things: the graphics, the design, the symbols, how the animations look, etc. Another thing that most gamblers check is the RTP(return to player percentage) before they start playing; this is a reasonable factor, but it's not the most important one. This percentage doesn't tell you the amount of the big win free or how often the winnings get issued. The RTP is just a mathematical expectation that will be fulfilled after billions of spins.
We advise you to read this article very carefully! Of course, the RTP has to be considered, but if you are planning to do a very long session, the RTP is actually more important to the providers and the online casinos. NetEnt and Microgaming are the best casino games developers for a reason; their RTP is usually between 95% to 99%. In other developers like Novomatic and Playtech, these numbers can be under 94%. Believe me, 2 % is a lot in the long game; find out why in this article. Check our list of Canadian online casinos with no verification withdrawal.
In my opinion, we need to consider an essential parameter of the game – Volatility (variance). It has a close connection with the current balance of the bet we have in our account. For example, if the slot's variance is short, in our reserve of the bets, the balance should be around 100 stakes, the average volatility slot is 200 bets, for those with high variance, it's 300 and more (500 bets is better) is perfect. The volatility is significant for the playstyle you have. If you like slots that can give out small combinations often, then your choice has to be a slot with short volatility. If you're a risk player who likes Mega-Big wins, you should choose a high volatility slot, but you need to know that there can be many spins in a row without payment combinations in such slots.
Best no deposit bonus free spins at online casinos Canada
In this paragraph, we will introduce you to the best Canadian online casino promotions about no deposit bonuses in the form of free spins. You will just need to register in the following casinos to get your free bonus. In the first place, we recommend you the most trusted casino - get your 15 free spins (no deposit bonus) at Fastpay Casino and enjoy super-fast withdrawals. Our second offer is to click here and grab 15 free spins (no deposit bonus) for sign up at Casino4U - enjoy problem-free payouts. The third recommended online casino offer is to go to Instantpay Casino and get 15 free spins without any deposit, just for registration - they will send the winnings instantly. At last but not least is to get 15 free spins casino no deposit bonus at Wildblaster - they will offer perfect customer support and fast payouts.
Find your favourite paragraph:
How do we find the variance of the slot? The developers usually provide this factor, but if not, there is another trick. You can check the maximum payout. In most cases, if the max win is less than 1000x total bets, the slot has low volatility; if it's between 2000x – 5000x, then it has average volatility, and last but not least, slots with high variance have payments that are around 10 000x. This is like the primary rule, but there are always exceptions.
There is a direct connection between the variance and the cycle length in slots. All slots have a cycle of winnings and losing, which the provider hides. But our team gives you this information in the reviews of the slots (in hidden data).
At the beginning of the cycle, the slot has to collect money to fill the prize pool; when the pool is filled, it's the end of the cycle, and the slot becomes "Hot." This is when it can fire any moment, and you have a high possibility to get a Mega-Big-Win.
With our help, you can learn how to find the phase of the cycle. Read the article about how to choose the right slot machine.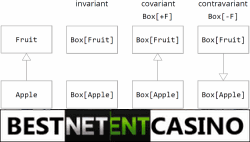 The volatility (variance) shows the amount of risk in the slot. In total, if you gamble for fun, it's better to choose slots with low variance. For players who can afford to lose a lot and want to get a huge payment combination that will be remembered forever, you should choose a high volatility slot.
We try to write as much information (about hidden data of the slot) as we can while testing them. In the following links, you will be able to get familiar with the hidden parameters of different providers:
The slots with low variance are mostly used for fun or are used by bonus hunters. But to be a bonus hunter isn't easy; you need a lot of patience and discipline. You cannot expect to win more than a total of 500x bets from such slots, moreover, 500x is the maximum, and it is not triggered often.
When do I choose?
When you want to have fun;
If you don't have a large supply of money (bankroll);
When you want to play for as long as possible;
If you're a beginner.
When you want to play from time to time, and you do not want to leave with empty pockets.
When you want to see all the gameplay and features of the slots or when you're looking for an entertainment game.
Of course, don't think that you cannot win from such slots; they can also trigger winnings of 100x bets.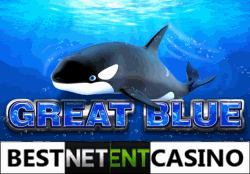 Do you want to feel the real adrenalin of gambling? If yes, slots with high variance are for you. With such slots, you can really gamble on another level, and if you are lucky to get a Mega-Big-Giga-Win, you will weaken up all of the neighbours from your joy scream; this is what can happen in slots with high volatility, but remember these games are not for all players as they can "eat" the money from the balance very quickly.
When should I play?
When you have a lot of extra money;
If you are ready to hit a win of over 500 - 1000x or lose all of the money.
When you can control yourself and stop playing after you lost all of the planned money for the day.
If you are ready to play a long time without the bonus feature, but after it's triggered, you will be amazed!
The best strategy for such slots is to have a minimum reserve of a bet balance for 300 (better 500 bets). For example, if you're planning on playing at The Wish Master slot on bets of 1 or 1.5 CAD, the recommended balance is 500 CAD.
Volatility (variance) means the possibility of the game for the winnings and losings. The higher the variance, the higher the chance to hit a Mega-Big payment combination. Of course, the bigger the possibility for the top win means the higher the opportunity to win your money fast. We recommend slots with low volatility for beginners and those of you who mostly gamble for fun. We suggest playing high variance slots for the adrenaline searcher, but you need to keep in mind that you can lose all of the money very fast. The recommended reserve of bets balance should be the following: low variance – around 100 bets; average variance slots are from 100 – 200 bets; high volatility slots are from 300 – 500 stakes.
No matter if you are planning on playing at slots with a low, average or high volatility, Fastpay casino is for you! This fantastic online club has over 5000 different games in its portfolio. Moreover, you will be able to test the slots in demo mode before starting the game for real money.