Details
Online casinos - verification process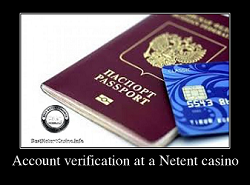 Your Internet account registration and your Payment account verification are not the same.
At the moment of your Internet account registration sign up in a soft, out of conditions way will be checked and confirmed: your name, address, age, and initial payment details.
Once you start making withdrawals there are more stringent requirements imposed- i.e. you will need to provide more detailed documentation, which serves as Payment account verification.
In this feature, we will accent on the necessary documents, the acceptable terms of the control process, the dual interest and responsibility.
In case you have issues with the verification of your casino account, you can utilize the possibility of playing without such deep verification for withdrawals. Here you can read more:
Which casino does require only photo and ID for withdrawals (no utility verifications)?
A list of best online casinos in Canada
Why verification is a "must" for any online casino
For preventing themselves from giving gambling services to persons under 18 years of age.
For preventing the players from fraudulent use of their credit/debit cards, bank accounts, and/or other payment methods without their consent.
For preventing themselves against activities affiliated with money laundering.
For preventing themselves against deceptive players.
Casinos are considered as a potential opportunity for criminals to launder their ill-gotten money. One thorough verification process can spot and report any illegal attempt of turning dirty money into clean cash. Casinos don't want to take the risk that problem gamblers can open new accounts after being already excluded for dishonest or unethical actions.
Payment account verification process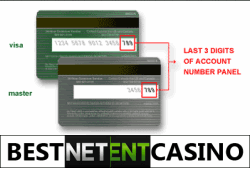 All the information provided during the registration sign up must match the payment verification data.
If you establish a mistake, made during the registration sign up or you experience issues with your account verification, please do not hesitate to contact us via the contact form on this page.
Different gambling operators are using different automated database checks and their documentation requests to complete the process of payment verification might vary.
But the most casinos demand:
Passport or Driving license or Personal ID (scanned copy) - The player should scan: the page with a photo and the page with the address of registration.
A utility bill - (e.g. gas, water or electricity), bank statement, or another official government document, dated within the last 3 months. If you have a problem with getting such a bill (for example the place you live in it is not yours), you can go to your bank and request a special address statement. In most cases, the bank operators agree to submit a bank statement with the given address.
Proof of payment method (screenshot) - The player should show ownership of the payment system, which he is going to use for deposits and withdrawals. This is a scan or screenshot of the bank card (last three digits may be hidden) or bank statement, including first and last name, account number, and (or) email address.
The casinos are not permitted to pass your documents to any third party. They are only permitted to save this personal data to their own casino databases during account verification.
Twofold verification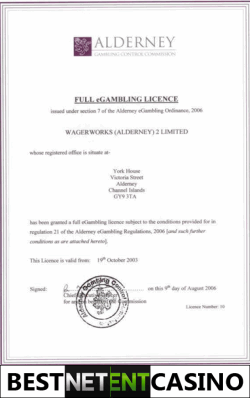 In order to protect the operators and the players from illegal actions against each other there are two parallel control processes, which have to correspond and work for both sides:
1. Players account verification (i.e. payment account verification- explained in all previous paragraphs)
2. Casino legal verification - described here below.
Every trustworthy online casino has a gambling license and its inspectorate party, to whom the players may concern their claims in case of a dispute. There is a legal term of 21 workdays settled to investigate a complaint and reply with an inspection report.
ATTENTION!
You play in a casino without a license at your own risk!
Before you move to gamble with real money, take the time and check if the casino of your choice holds such a license. Only then your deposits and gains will be protected!
On his part, the licensed casino must abide by the instructions of the local Gaming Authority from where the compliance permit was emitted.
Because the head company Net Entertainment holds Maltese general license, as a subsidiary All Net Entertainment operators have their license cards issued in the EU by Malta as well. In this regard, every player who submits a complaint against any NetEnt casino, in fact, is legally issuing a claim to the main company. Therefore once NetEnt slot machine software is loaded on the player's computer, both parties' actions fall already under the Maltese jurisdiction. In most of the cases, the issues can be resolved without authority enforcement, just by compromise and satisfactory result between the player and NetEnt.
For transactions above the equivalent of 4000 CAD, according to Gaming Authority in Malta, it is needed player's payment account verification.
Equally important as this authority requirement is the standpoint of the casino specified in the full version of the Terms and conditions for any Net Entertainment casino, where:
The casino (regardless of the amount that is in play) retains its right to require at any time when needed player's documents, for verification of his account and the details submitted in the time of player's account registration.
The casino is trying to avoid possible player's shady actions, where seemingly because of gamble excitement he is returning back to his bank account the amount that he already ordered to deposit.
Many online casinos do give the chance of cancelling the withdrawal from the player's bank by pushing just one button and hence to restore the money back into the player's balance.
The player needs at least a few days to prepare verification documents, to scan and present them to the casino Customer Support Service. After that, he has to wait for their response. The money will be in the player's account during this period of waiting, and with one click they can be returned to him. So some scamming can occur while trying to win more with the same money. Such trickery is worthless. Better verify your account first and then play "clean".
We suggest completing the verification process in advance before you start with your first money deposit. This way you will save yourself from nervousness and irritations while trying to deal with the timeline. If one casino is giving you a hard time by making the verification process extensively long or adding more and more requirements, you should search for another more lenient casino.
We recommend you play at one of the best online casinos in the gambling industry - Fastpay
Casinos with the simplest account verification
Here is a chart including the casinos with the most user-friendly account verification process:
If an online casino is driving you into a corner - purposely delaying to pay your win, referring to new requirements for your account verification, please visit the following page:
What to do if the casino is delaying the payments?
Advantages of early account verification
The preceding action of account verification saves and the casino and the player time and nerves.
The player didn't win yet, and the casino wants him to start playing ASAP, so they won't burden him with delays or exhaust him with long letters.
The player will not be tempted with withdrawal cancellation and continuing the game in deception.
With preliminary account verification done, the player can receive his prize money very shortly after the win, and not anticipating them in a "standby" position of uncertainty and doubts.
Step by step instructions
If you intend to play big at one or play at several casinos, sure you need to verify your account in advance.
The easiest way is to open a new bank account in your own name. During this bank registration, request from the bank clerk statement in the so-called "free form".
Next, take a picture of your ID (front and back page) and the bank statement with your phone.
After that make your choice: where you will play. We suggest picking a casino that operates on NetEnt software. You can select one or more from our above "Casinos with the simplest account verification "chart section.
Subsequently, you register accounts in all chosen casinos, one by one, sending your pictures to each CC, asking them preliminary to verify your account.
Lastly, you wait for their response and submit the necessary documents before making your first deposit.
Where to play?
Fastpay casino transfers winnings to payment systems and bank cards within a few minutes! It provides an extensive variety of casino games and guarantees one of the best Customer Service performance in the online gambling industry!