Details
Best ways to cheat an online casino in Canada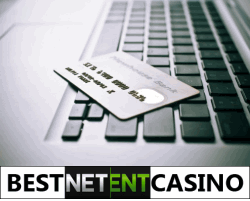 Fraudsters who manage to wrongfully gain an advantage and even outwit a casino are one major tribulation since the beginning of online gambling existence. There are various ways to commit fraud and attempt to break into the system of an online operator. With this article, we will highlight the opinion of several professionals, pundit players, and will try to look at the facts from the cheater's side as well.
At the end of this article, we will concentrate particularly on the casino's conditions with regard to account verification and ID confirmation.
Classification of gamblers by the type of deceit
Below we are attempting to put the players who cheat into groups, regardless of the reason behind their actions:
Players trying to win without placing an actual deposit. They are in pursuit of "no deposit" bonuses and trying to sign up with a cosmic amount of accounts, receiving limitless loads of "no deposit" spins.
Players who do put the first deposit, but after that chasing the "first deposit" bonuses attempt to replicate their account multiple times.
Players (made gambling their profession), who are constantly tracking the trusted online operators with their generous bonuses and promotions in the "sniff" of the best deals - aka "bonus hunters". Learn more about bonus hunters.
Players, who conspire with each other in order to narrow the "randomness" of the outcome. Most often in the hand-held card games, sharing information what they hold, trying to win upon the house or the other players, as a couple, forming the so-called "casino collusion". In other cases, they can machinate receiving and gambling with some free bonuses on the head account. Learn more about collusion in a casino.
Pretended players, who enter the online casino system with the explicit intention of stealing credit and debit card information, and passwords, aka "carders". Those are the literal thieves, true criminals, picking out casinos with fast payments, for they have to act before the victim detects the loss on his account.
Pretended players, who are not in the online gambling for the game, but trying to penetrate the system vulnerability with program/software interfering, aka "hackers". Net Entertainment takes an extreme level of security protection measures, but casinos with an old or second-class software system could indeed become objected to hacker attacks.
Pretended players, partaking in money dumping (chip laundry) - when criminals, who are willing to lose some money in the process of legalizing their illegal cash are paying to imposed players for rinsing. A hired by the criminals' temp signs up and loses to an imposed player, who after his win returns the payout. This way, the whole cohort receives documents - good for the tax institution: money earned at an online casino. However collateral might seem here, the casino's role is facilitating this operation. It is questionable to "put this scam on the tab" of the casino or the player - either way, it is a way of deception at online casinos.
Players, faking chargebacks as a "friendly abuse form"- when an actual account holder first plays with some amount, and after losing it, reaches his bank and denies making that charge to the casino. Because some gambling operators are positioned overseas there could be few issues: 1- insufficient time to perform payment verification because of the time difference, 2- impossibility to check if the gambling establishment is legit, or 3 - error with EDI (electronic data interchange), but most of these cases end up with the bank card company reversing the charge in question, dropping the loss on the casino. Essentially the player is conning both - and the casino and the bank, plus he is shifting the suspicion from himself by relocating the argument between the two operators.
TESTERS/RESEARCHERS - professionals, who aim their actions toward machine probing and examining with analytical tools. This group with no bad intentions (including also the team of the bestnetentcasino.info), who put themselves in a similar as the player position, but which end target is identifying program errors and software glitches during working with the game features. They are spreading their benevolent discoveries for all the players using this site.
Battling casino offenders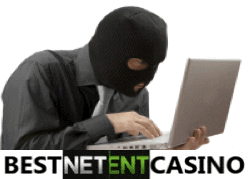 In some prior features, we underlined already the notion that by definition, every online casino is a place of business and as such, (like every other business) it is also meant to bring profit. Nobody will launch and maintain an unprofitable casino. Last several years the gambling houses imposed stringent guidelines for their security protocols and are taking more actions to fight the casino offenders: relentlessly pinpointing cheaters, patching security system holes, fixing software bugs. Players, on the other hand, are creatively discovering newer and bolder ways to cheat at the casino. It evolved into a long-lasting complex casino conflict in which both sides suffer.
One method to cheat the casino - true story (from the yesteryear). This method was popular amongst players for some time already when I decided to try it. It is not entirely honest, and by the way no longer possible (the cheated casinos collapsed and their partners got smarter)!
As a first step, you should single out one casino, which offers the biggest bonus on the first deposit. The wager requirements are playing no role, so ignore this condition. The essence is to gain the maximum free money with the highest percentage, with the smallest risk for your wallet. I effortlessly trove a casino which offered up to 600 CAD bonus with 150 % free money on your deposit.
Next step - account registration.
After that place the first real money deposit to obtain the maximum bonus. In my case - I had to put 400 CAD (600=400*150%). At this stage, I am ready to play with 1000 CAD. (1000=600 bonus + 400 deposit).
In the meantime, you should try to verify in advance your account, to skip the hurdles of refusing the withdrawals. There are some casinos with loose verification processes or others, who don't demand the full set of documents. (Check the article Casinos who don't require account verification and ID confirmation in that regard)
Key step - find an assorted group of games with high dispersion, and make a few tests in free mode. It is important to select slots with plentiful bonus rounds, free spin rounds, and multipliers. You should bypass the slots with the instant release - this will make sense in a moment. (Check the article How to choose the generous slot machine for information on our testing directions)
Start playing with average bets. The standard middle rate for 1000 CAD (which I have as a bankroll) is betting with 10-15 CAD. If you feel insecure you can play even with a smaller rate bet - say, 5-7 CAD. You already probed the slot machines. Now try to steer away from the slots that are in a cold mood and try to keep playing. You have a direct aim - bonus games. (Spoiler alert- The configuration of some casino software allows you to resume your bonus games next time, even after you have closed the game. So, next time launch - will begin on the level you stopped with your bonus game. That was the "mother of all purposes"!)
Did you catch the drift? You should move from one slot machine to the next, waiting to win a bonus game. Then closing them one by one before the bonus spin begins. This way you intentionally lose all your money (all the 1000 CAD in my case). Once you hit a rounded zero on your account balance (not even a penny left), go to your profile on the tab "My account" and cancel the bonus.
Next - take a rest.
On the next step, you should try to keep camouflaged your bonus games. Check that you don't have any automatically triggered bonus offers, or some past bonus offers remaining (right now you don't want to have any wagering requirements on your winnings). Then deposit 100-200 CAD. This is a clean deposit amount with no strings attached.
Start your second game series at the low rate, say 1 CAD on a totally new slot, where you don't have a bonus game pending. On this new - "dummy slot" you should try to gradually increase the rates, attempting to avoid the suspicions of the casino employees (which receive statistic sheet on every player, filtered on bets and winnings), so really - be careful and slow! If possible, the last few bets on the "dummy slot" can mirror the denomination, which you have stored in the pending bonus spins on your "winning slot".
When you stretched far enough (made 500-1000 spins) play one of the "winning slots", which was frozen all this time at the moment of the bonus game. So, unfreeze a few "winning slots" like this and your account balance will scale mountain high!
You should follow the advice ofc. to make a few game combinations on different slots and not to unfreeze your "winning slots" at once, so the casino stats are not accentuating on your winnings.
After every time your account reaches 1000- 2000 CAD, you should place a payment request. Once you obtained the money from your bank - you should think of your project as fully executed! In a normal month, your revenue could be 5-10 thousand CAD, if you successfully maneuver a plot like this.
This "micro-cheating" technique (it is not full-blown theft after all), in a relatively "small" casino scale, was discovered a few years back, but the gambling houses changed their regulations a lot since then. There are now severe penalties imposed (incl. player debarment and account wipe out) for such techniques.
All the prohibition rules are publicized in the terms and conditions chapter for each particular casino. In fact, at every constraint mentioned in the casino rules, you should look at it as a "once upon the possible way of cheating", which now is definitely "off-limits". So, here is what the wise man says: Observe, tryout, juxtapose, and proceed!
Presently many casino game developers are constructing the games in the way that they can assure positive mathematical expectations: How to get a positive mathematical expectation at a casino.
If you keep playing on slots applying the positive mathematical expectation (high RTP: 97+%, low wagering requirements: 40x, 30x, 20x) you can secure small and stable wins today, and hope for higher profits maybe not right away but after a period of play.
The multi-accounts "no deposit" bonus rip-off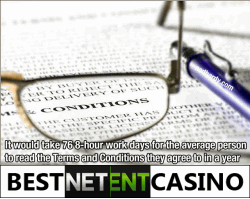 As logical actions against the players, who were creating accounts in a "bulk" the casinos were figuring out special addendums, designed to work as a hindrance. The account verification process and ID confirmation were supposed to prevent some scammers from wrongfully using stolen or fabricated registration data.
Some Canadian casinos abolished these verification techniques as ineffective, but many countries are still using them as a practical, fit, and effective demand for proof set documents. At NetEnt casinos, the requirement for a face-photo next to the ID card is operable and sufficient at this time.
One might think that deceiving casinos becomes impossible. Is it really?
True story - bypassing the ID confirmation
One of the testers worked on an ambitious project to zealously prove that the ID validation for casino account creation can be tricked.
His industrious plan included a newspaper ad, fake recruitment office, and a multiple unaware "sheep for the slaughterhouse". For the job interview, the applicants had to take a copy of their ID and a small photo, plus they had to fill in a contact form with their details. In case they are "suitable for the position", they were expecting to be contacted via phone.
Manipulating these documents the tester created countless accounts and went on getting 50 CAD "no deposit" bonuses for each account, which was his initial intention driving this casino scam. Subsequently, the tester was repeatedly placing 5 bets and losing them. After a while, the slot gave a big win, when he was playing the wagering requirements using the bonuses. Next, he ordered the winning withdrawals via one chosen payment method.
He went outwitting the casino for about 10 days, earning 30 thousand CAD in that time, but the casino operator could not cancel his account because he was changing his IP using a VPN service, and the MAC address using the virtual windows. After this trickery, the online casino scrapped the "no deposit" bonuses program.
Although the "no deposit" bonus program is not applicable for players of some specific countries, these players find a way to register an account with foreign IP addresses. At that moment they will have to provide documents of that "fake" country, which will be an apparent obstacle to execute a fraudulent plan like the one described above. The casinos are cancelling their "no deposit" bonus offers for gamblers from a list of countries, in fear of scams with IP addresses, Photoshop manipulations, fake or stolen IDs, and other documental forgeries.
Pointers
Is it coherent and intelligible to try to cheat when this can put you on the illegal side of playing?
Is it practical and advisable to break the rules at an online casino if there are legal ways to get a positive mathematical expectation?
Is it worth and understandable to constantly risk being banned and your assets confiscated because of deceiving the casino?
Net Entertainment gives a chance to all the decent players to win, honestly. If a gambling house is not cheating its players, should the players cheat the gambling house?
Bonus hunting is not officially forbidden.
You may also be interested in reading the following articles:
Where to play?
The best place to gamble in Canada is undoubtedly the Fastpay Casino. They are one of the most trusted and honest gambling places worldwide