Details

Written by

Kamen Valev
What is a Progressive Jackpot and How to Play Progressive Slots?
On this page, we will talk about Progressive Jackpot Slots Online at Canadian casinos: how the jackpots are formed, when is the best time to start playing, and why do some players from particular countries win more often than others?
As we know, NetEnt is a Swedish company. We also know that the Swedish people win progressive jackpots more often than other countries. Why is that so? Sweden is not so big? Are they one of the luckiest nations in the world, or is NetEnt hiding something? Let's get into this mystery...
Best Casinos for Progressive Jackpot Slots Online
Logo
Name
Bonus
Details
Play for real

Fastpay

100 % up to 150 CAD + 100 Free spins

Popular Slots
24/7 Support
Instant withdrawals

Play for real

Cobber

100 % up to 300 CAD + 100 Free spins

Crypto bets
24/7 Support
Instant withdrawals

Play for real

Casino4U

100 % up to 150 CAD + 100 Free spins

Popular casino
24/7 Support
Cryptocurrencies

Play for real

Wildblaster

100 % up to 150 CAD + 100 Free spins

Multiplier race
24/7 Support
Buy Feature slots

Play for real

Instantpay

100% up to 150 CAD + 100 Free spins

Many bonuses
24/7 Support
Instant payouts

Play for real
Find your favourite paragraph:
Let's first talk about the technical part. How are jackpots formed, and how do the online casinos pay this huge amount of money (millions)? Another exciting thing is why are the owners of casinos so happy when the jackpot is won on their gambling site?

A small part of it is transferred to the jackpot's prize pool from each bet on slots with a progressive jackpot.
An example is the Hall of Gods slot with an RTP (return to player percentage) of 95.5%, which is below the usual for NetEnt (96%-98%). Why is that? Simple, this is the collected difference for the jackpot's prize pool. When a player spins 100 CAD in this slot, the jackpot is 1.5 CAD bigger.
Another example is the Mega Fortune slot with an RTP of 96.4% (this slot is in the Guinness Book of Records for the biggest jackpot won). NetEnt collects 0.6%-1.6% from each bet and uses it to fill the prize pool.
There are 2 types of jackpots:
Local. Such jackpots are formed from each Canadian casino separately; the money in the prize pool is collected much slower than the other type.
Global. The players are making bets while playing on a slot with a progressive jackpot; the money goes to 1 prize pool no matter where you are.
The local jackpot is paid o by the casino owner, while the global is paid by the provider and the owner( 90% from the provider (NetEnt) and only 10% from the owner).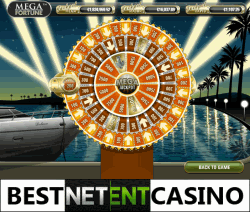 As we said above, the casino owner will pay 10% of the total sum.
The players who are "hunting" jackpots are huge gamblers. Imagine the hits 10 000 000 CAD, and the casino pays him everything, and they do it fast (talking about fast payments, Fastpay casino is the leader in this segment). The player will spread positive things for this Canadian casino. He will obviously write in the most famous forums (all addicted players are part of forums), and there is a 99% chance that he will return playing in the casino with higher bets, too! The owner is happy to pay 1 000 000 CAD to such players, this is one of the best advertisements he can imagine, and by the way, the player is most likely to return a big part of the money won back to the owner's pockets.
In 2017, NetEnt slots were integrated into more than 3000 online casinos around the world. But still, most jackpots are won by Swedish players. It's very strange in our eyes; we believe you have doubts too.
Ok, perhaps when NetEnt was a small company, such phenomenon had logic, but now they are the top 1 provider globally, it doesn't make sense. Maybe in the future, this statistic will change, the time will show. About the question, is NetEnt cheating about the jackpots? Perhaps we will never know the answer.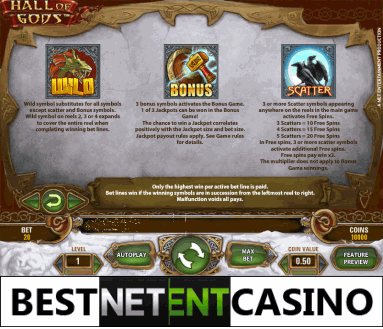 A long time ago, I read an article that said "hunting" jackpots have a positive mathematical expectation. It said that (if you are lucky enough to hit it) when you win the jackpot, no matter how long and how much money you invested, the huge sum will cover all of your losses and bring a huge amount pocket. When I read the article, I didn't have a lot of experience, and I saw the logic in such words. Right now, I can only laugh at such a theory.
Let's make simple calculations: We have official data that the probability of hitting the jackpot at the Arabian Nights slot (NetEnt provides this information) is 1 to 5 431 415. Let's imagine that the gambler is playing on a 5 CAD bet and has an unlimited budget. He will have to invest 27 157 075 CAD to hit the jackpot (which is statistically not 100% sure). The maximum jackpot at this slot was 8 000 000 CAD; what advantage are we talking about.
Playing for Progressive Jackpot Slots Online can be compared with lotteries. You will have to buy all the tickets to ensure that the win is yours; even 1 ticket can ruin your strategy. It's the same for jackpots, but the difference here is that it's impossible to buy all of the tickets because there are many players around the world "chasing" the jackpot. That's why our opinion and recommendations are not to think about such a win.
To win the jackpot, you must be the only player in the world playing at this slot.
Only huge and 100% trusted Canadian online casinos can afford to pay such money (10% from 10 000 000 are 1 000 000, big sum, eh?)
You have to be 100% sure that there is a technical possibility to win it (remember the Swedish winners).
You would have to have an unlimited budget, and even if you win it, the money won will be much less than the money invested.