Details
Thank you for rating this article.
Play for free at Genesis Gaming Slots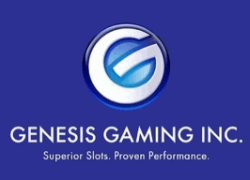 Genesis Gaming is still a newcomer and does not have such a variety of games as Microgaming or NetEnt do, but speaking of its original slots, it is quite competitive. Here you will find the free demos of Genesis Gaming slot machines with a detailed review of each of them.
Demo play Genesis Gaming slot machines
Gamblers started playing for free and without registration at Genesis Gaming slots quite recently. After all, although Genesis Gaming Inc. was founded in 2008, the online services were provided much later. Having its headquarters in Las Vegas, the company initially started with land-based casinos.
Casino owners always showed a great interest in increasing their client's database, some of them stopped at the online services provided by Genesis Gaming. That is how the company entered the virtual business. In addition to its headquarters in Nevada, the company opened offices in Vancouver and London.
Time to strip off the mask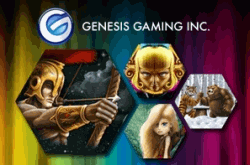 Strange as it may sound, but Genesis Gaming slot machines are often confused with those by Microgaming. Most of the slot machines were developed with the help of the Quickfire platform, that is why you may be quite confused sometimes. By the way, there are also Genesis Gaming slot machines branded as Microgaming.
Genesis Gaming slots: the masterpieces
Genesis Gaming initially worked with custom orders only, thus making their solutions a true masterpiece, thoughtful and unique. The company extended its production by the time, but they still provide masterpieces as they did before.
Genesis Gaming slots development
Development of a gaming concept.
Technical approach.
Design.
Multistage testing.
Public release.
Product advantages
Unique themes;
Amazing design;
High-quality graphics;
Lots of bonus options;
User-friendly approach;
High level of returns.
Our recommendations
The horror lovers will like Alaxe in Zombieland, Haunted Night and Disco Night Fright. The ancient legends admirers will love for sure Ragnarok: Fall of Odin and Mount Olympus. Those of you who are addicted to unique gaming content may try the free Genesis Gaming slot machines as the mysterious Yggdrasil The Tree of Life and the spectacular Today's Weather. You may choose any slot, and it will make your day.