Youtube casino streamers - spinning own real money or fake bonus credits?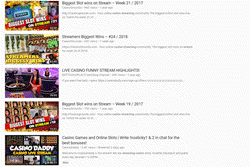 Here we are, a different day. I would have gone mad reading the previous post, so I would better be wise and learn the lesson by writing another one. I often get DMs on forum, most of them being from newbies who want to become streamers. They are not usually interested in detail, they are more concerned with the advertising and other PR. Unfortunately, I'm not a pimp. I am sick of telling people not to do it (not to stream), that's why I've written this post.
Spinning own money or not
To begin with, you need to understand that those you listen to (the top streamers) — are the people who started their activity during the Dashing Nineties, when this type of activity was a new one, and any active dreamer could have tried his luck. There was demand and interest, as well as casino offer. The real money play was an interesting move.
Any adequate streamer would understand that spinning own money on a regular basis would not have a happy ending, even the deposit bonuses would not help. Youngsters usually have the same bad start: boys usually choose the hard work at the factory, construction or security; while girls stick to waitresses and prostitutes. And streamers just spin the casino money. It's quite easy when you're at the top and the partners fuel your activity, it wouldn't be right teaching people how to stream if you hadn't considered the fact that everyone has their demons. It's not that hard teaching life while laying on a bag full of many. It's like the deputies who stole millions and got lots of houses and chicks, they don't care about 90% of citizens problems, but keep teaching life.
To be honest, you must be a complete moron to spin your own money. Spinning the bonuses is a different talk, but you won't get them without a good online record. A newbie streamer is useless, his activity would end before it started. I have no idea what they talk about when they say to spin your own money to be successful. It's bullshit. This type of streamers is boring and predictable, the way they promote all of this is really funny. It's as simple as Bitcoin — keep being at the top while the rest are left behind. Being at the top is the most important thing, neither thoughts nor content would help the other streams nowadays.
Casino streamers ideology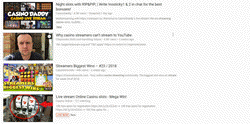 Ideology is quite a useful thing. Firstly, you get rid of all the potential competitors, who work hard but can't see the way. Secondly, you promote the idea of «honest streamers», who joined together and monopolized the field. What has to do a newbie here? To get some traffic he has to serve a top streamer, and he better serves well, or it will end up worse than it was in the very beginning. And the viewers, the sheep with no brain, would help a lot.
Ideology of spinning own money, of being a gambler — it's just smoke and mirrors, nowadays the streams are full of sh*t — no drive, no emotions, no addictiveness, no real money, the only thing left is the desire to make some money. However, doing that is tawdry, people are not interested anymore. That's why we quite often see such titles as: a moron won 6 million, the other got 10, the third one - 15, and all of them were doing it off stream, but that's not a problem, there are people who would believe that. Then we share the opposite: a moron lost two million, the other - 10. While the people are zombified, the streamer checks the pockets in the wardrobe.
Generally, any ideology should be taken seriously. It's not all about streamers, it also applies to sites, blogs and other resources, to people that can be publicly recognized. I see that at this moment there is no integrity in the casino field — everyone has their own clan, channel or forum. Everyone promotes their own ideology, the most profitable one. That is, it's there just to make influence and promote the ideas. The most experienced ones are on their own paths, while the newbies must follow some rules that are not applied by the leaders, if it is the case, they will change those rules on a daily basis, just to make them profitable.
Money or honesty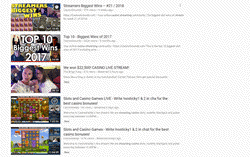 The ones who can't decide on their own, they look for ideas from outer world, that's like making your head for sale, and as a result you may end up in a big sh*t. By the way, what kind of ideology may a bum or a clown have? If you are a public affiliate, then sooner or later you'll face the compromises, in other words, choices — money or reputation. You may balance them or give preference to one or the other. The idealists work more for less. It's a fact.
I've seen a streamer, he is a good dude, but there is still something frightening about him. He doesn't give a shit about the talks they may have about him. He keeps talking nonsense on a daily basis. However, that's not as big as the amount seen on the partner's balance. They are quite modest in going in details, and in stating that they're not like others, that everything is garbage and blah, blah, blah. They don't care what people think about them, the million on the partner's balance is more important. Such people (streamers) have nothing to do with ethics and morality.
For fans or for money
Many would say that it is all about money, not a Feng Shui do-over… To be honest, I dislike fanaticism in many of its manifestations, whether it is religious or patriotic, in some moments I even hate it. Fanatics pursue their own goal, more often the satisfaction of personal ambitions and preferences, which sooner or later leads to money factor. You would definitely lie if you said you didn't want a good life with lots of food and sweetest dreams. A business would rather make a qualitative product at a distance, taking the responsibility for that cause.
Generally speaking, if you want to be a streamer — spin the casino money while pretending to be a honest dude fully addicted to the activity you do, otherwise poverty and disappointment are on your way. Where are the losers of casino streams? You may find them begging on chats, channels, forums.
That's how it's going for them. Therefore, make the top streamer your friend, and remember that in your activity (casino streams) the way you lie is the most important thing, the more ridiculous is the lie, the more delicious people will find it. People love drama. The ideas, content and mind expression are useless here. People don't need it and don't ask for it.
A good friend asked me once: do you want to make money or not? However, I have my own demons — I am addicted to texts, visual content and this kind of sh*t, if interested I may put it down at some point. If you are there just to make money— sooner or later you will be bored, and that will affect the quality and quantity. Want to see what our friends think about it?
I love playing at the casino, I can do it both on stream and off stream, but I usually prefer doing it on stream.
I am a gambler and I show you my game.
Are you really interested in doing it? What a hell? You are over soliciting yourself while drinking tons of alcohol to mask your anger on stream. You are all bored doing it on a daily basis, no passion, just a stupid job. Yeah sure, you are the gamblers who love doing it… You are all hypocrites. By the way, hypocrisy is the streamer's best friend, recommended. I have just remembered all the honest casino streamers, guess what are they doing now? Just chilling under the bridge. So, when I'm asked why I dislike the casino streamers, all I say is that it's a dirty business with dirty people involved.