List of the slots from 1x2 Gaming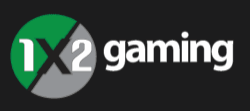 We refer all the video slots from the 1x2 Gaming company to this category. The page is navigational and it is designed for a quick search and transition between slot machines. Pay attention that there is a list of the games from 1x2 Gaming in the table on the right, where the RTP (return to player percentage) is indicated. When you will open the page about a description of the machine, you will find a block for free playing without registration, settings of the slot, the description of the bonus features and feedback of the tester. If you want to learn more about the games from 1x2 Gaming company and its history, you should click on the following link:
List of materials
You can see the full list of materials below which are in the category "Slot machines from 1x2 Gaming company". Use the search filter by the name of the machine or follow the date of the publication. You should note that these games are sorted Latin alphabetically in the right column.