Details
Last Updated: Thursday, 12 January 2023 16:24
No casino — depressed, lazy, bored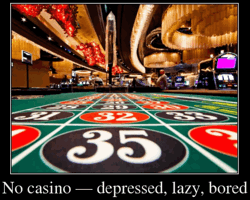 Well! Long-time since my last post, and you may see it as a creativity crisis, but it is not the case! It is all about a typical crap — I stopped gambling, watching streams and visiting gambling sites, and as a result, I've lost my focus. It's been three months since I got rid of gambling, but nothing's happened yet: they're still streaming it for nothing, there are no good bloggers out there, and the trash is definitely missing on forums. Admit it; there are no exciting sources on the casino, maybe just a couple. Well, the niche is empty, go for it and start writing, because I am done with all those f*ckers who pretend to be more than they may carry.
But again, it's a different story. The question is, is there life without gambling? Suppose you quitted gambling, paid the debts, solved the problems and other conflicts, and here come all the opportunities you may wish, such as doing sports, thinking up new things, or just keeping busy with your job. Do it, and you will have it, right? But it is not that easy. It's time to meet the laziness. And it's not all about laziness when we have its more cunning form — procrastination – the phantom pain sensations, the lack of sleep, the fact of putting it off for later, or you may think that everything is bullshit. You just keep playing for time until you get something suitable. However, there is always a way to do it, but the reason not to do it may seem stronger.
Gambling problem is not just a waste of money; it's a personal decline, an effortless way of the Jedi, some tunnel state when you have in your plain sight your home, job and casino, the rest being neglected due to lack of time and power. You get rid of hobbies, sports, and any type of relationship, including the family. As a gambler, I would say that, if you are a player, you will have fun just waiting for the payday, the day when you are back to "business". Time flies, and you are never bored. Probably one of the advantages of the gambling problem is, you have to work to spend.
By the way, a man who has been a gambler for many years, a priori has difficulty in managing money. During the gambling years, lots of his dreams never came true. He may buy a good TV, phone or other useful things, and he should be happy, but he is not. He's just easily bored, the things he has do not make him happy. However, a retrigger bonus is more than welcome…
Money is useless. Suppose you have enough for a living, but you still want a better life. It is not about getting fat of lobsters, or have an expensive car or house; it could be the desire to invest in a better future, where you will save you from doing any useless work or activity. There are usually two ways of doing so. The first one is about the long and painstaking work, including the self-improvement and self-discipline, and the second comes with a casino night, where less effort is required, and where everything is quite fast and available to everyone. The second way tempts me quite often… I see and accept the way it works, but you cannot start gambling to get a better life — admit that you are a greedy person, and it's a way with a dangerous outcome, a wrong thought you better skip. In conclusion, gambling is for greedy and lazy people who can't have fun without money; I know it from my experience.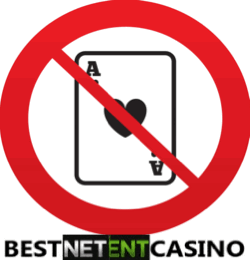 Life is not that easy; it is quite challenging to have and love a job, to show diligence and discipline. People's brain is quite similar, but if you have a closer look and see ignorance and poverty prevailing, you will understand why most of them don't want a single f*cking thing. It's easier to start gambling than have a useless job.
Motivation — the reason(s) for acting in a particular way. A prime example of that is the desire to have a lot of money. When you got them, the motivation is gone, and you are no more interested in doing anything, it's crazy. However, here it is the discipline to help you out. I am not a pro so that I won't say much. In any case, here we go. I got a lot of junk, bought another guitar yesterday, started doing sports, felt in love with a chic, have been consulting with a tutor and have been reading every single shit — I'm sick of all this stuff. Well, having just a goal is much more comfortable — all you have to do is a gamble.
By the way, when you stop writing, your way of thinking degrades. Take it into account, because it may seem not very well written. I even started playing PlayStation, and this substitution therapy is excellent, at least better than wasting money. If anyone has any thoughts on post gaming stress — you are more than welcome to share it with me, something is wrong with me, and I can't figure it out.
What I wanted to say is that everything is mostly in your hands; you are the one who chooses to be a gambler or not. It won't save you from being a piece of garbage. However, being human requires much more effort. You may quit gambling, but it doesn't work that way, you need to reconsider your personality, which is quite long and tedious work.
Where to play?
Fastpay casino pays money to payment systems and bank cards within a few minutes (up to 5). They have a rich choice of casino games (over 5000) and one of the best customer care in the online gambling industry.