Details

Written by

Vladislav Dibrov
Last Updated: Thursday, 12 January 2023 16:24
What is the best mood to play in an online casino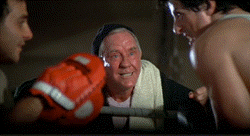 I always say that to do a thing, you should be in the right mood. The same applies to the casino. That's what we are going to discuss today, the right mood at the casino. So, what's the mood? We all want that million or even more, but that's not how it works. Under the right mood, I see the plan, but yet we need the strategy. That is, we set a goal — we win this amount, and we withdraw that one. Unfortunately, it doesn't work that way, because once we reach a goal, we quickly set another. It's a real drama when you have to choose between your meal and account balance.
The time of day you play doesn't matter at all, the physical and mental state is important — everything should be level, we should also include the good financial standing, but that's not how it works.
I won't talk about the obvious things, like being sober and rested before the game. It's like a boxing match — if you are not in the right shape, your opponent gets the advantage: you lose control over yourself, you throw the money around, you don't stick to the bankroll. The alcohol makes your brain irrational; in return, it offers — aggression and unlimited generosity, under those you won't question yourself — what's going to be tomorrow?!
Do you like the sounds of the slot? I don't because I ignore them. It's not because I get angry, I hate them because I get more addicted once I hear those sounds, like the one of the 3rd, scatter or the Big Win. I'm addicted enough visually and rationally (brain = greed), it won't be funny at all to add the audio factor. Let the ears free of that sh*t, maybe one day you will be able to hear that inner voice telling you: that's enough, stop it right now! That's why I strongly recommend you mute the slot sounds when playing; you better listen to the right track instead of that. In this case, the music has a positive effect on the sensation: when you win — it invigorates when you lose — it comforts and helps you to get rid of those sh*tty thoughts like «why am I such a fool, asshole and jerk».
The time you spend playing is a sacred moment. Lots of times, I planned to have a 20-minute play but find myself out of that after a day or two. You should remember that you shouldn't play if you have more important things to do. Not only would the mood be fu*ked up, but you will also not resist the desire of fu*king it even more. You better have one good play than unlimited short ones.
The funny thing is that you can be all alone, no one contacts you, but as soon as you lose it big, everyone starts calling you like crazy. Even the people you haven't seen for years are showing up. Are you kidding me? However, it's half the trouble. Everyone has friends, but not all of them understand the thing that they should leave him alone if he's playing, there's no need of all that bullshit like that's enough, you should quit it, you are a fool. Leave me alone, asshole! You should understand that we are under pressure, and the chance of getting all back is a sacred ritual, stay away! You should have taught life before the game; you can still do it after, but never while the game is on! In such moments even the internet is crap, the casino starts lagging — everything goes against your desire to gamble).
Smoking during online gambling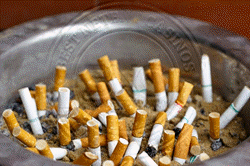 Smoking is a great way to calm your nerves down and fu*k your health up. I am a healthy person, and I can smoke three packs a night. A typical gambler hardly knows what the fresh air is because he smokes about three cigarettes per hour. Ashes everywhere, but not in the ashtray. Cigarettes butts in bottles, cans and empty packs.
Do you have any idea what my apartment looks like after a week of play? It's like a trash can that spreads the stink all over the apartment. After those long game sessions, you can't get rid of that smell; you should replace everything, starting with the clothes and apartment and ending with the body itself. You wake up in the morning and have that feeling like your lungs were smashed the whole night — crazy feeling. It's easier if you won, but if you lost - you start teaching life yourself, something like I lost, and I should quit smoking) Bullshit, you will smoke as you did it before.
And the most important thing — you may have terrible days with bad luck, nothing is going to help you, whether you are fresh or not. Or you may get drunk, half awake, but still making deposits with that «fu*k it» feeling. You win, then you request a withdrawal and go to bed. It's like pure magic, you got drunk and are ready to spend all the money, the GOD mode is activated, and you go to bed.
Where to play?
Fastpay casino has over 5000 games in their portfolio. Their VIP bonus program and excellent customer care make them one of the best in the online gambling industry.