Details

Written by

Vladislav Dibrov
Last Updated: Thursday, 12 January 2023 16:24
Traps for casino affiliates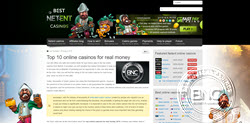 We are starting the pack of articles for the new online casinos' affiliates on how to avoid some mistakes in this business, as well as to dispel the typical myths and misconceptions. The article is intended exclusively for beginner affiliates. If you are a player and do not plan to be a gambling intermediary, you can safely skip it. If you are an experienced affiliate, it is also unlikely that you will find something new in the article. If you have a small affiliate website, which generates some revenue for you, it will be handy to read this article and try to realise how things will be changing in the next few years. Let's underline that the described facts are just our personal prediction of the upcoming situation, and there is no guarantee that things will go exactly in the described way. Here comes the most common situations and facts:
Affiliate business is an easy business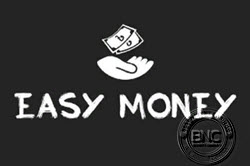 It's not like that at all. Although in terms of rigidity and tension, the AF business is much inferior to the classical offline business, it is still not as easy as it seems from the outside. And every day it becomes more and more complicated.
AF business was quite easy many years ago when there wasn't enough information about gambling, online casinos and bookmakers. There were times when it was possible to create a simple HTML site, or a social network page, place the AF links there and have a productive future.
In 2023, the situation is far from being the same. Internet censorship is intensifying in some markets. In others, the conventionally "white" western markets, the MA process (mergers and acquisitions) is in full swing. Large affiliate groups are absorbing small affiliates. Companies such as Catena Media, RakeTech, LCB Network are examples of this. These are large companies that have access to the capital market (the example of CatenaMedia, which placed its own bonds on one of the European stock exchanges). But there are even more "invisible" affiliate groups that manage tens, hundreds and thousands of seemingly unrelated affiliate sites.
A beginner affiliate who has decided to create his another 100500th "most truthful" affiliate review site on the WordPress engine will find it quite difficult to compete in such a market, to put it mildly. And if in 2023, the market still allows many old affiliates to earn money, it does not mean that this state of affairs will remain forever. At least 95% of today's affiliates are those who will be put out of business in the coming years. And that's according to the most optimistic estimates. If you are a casino affiliate, you may accept this truth or you may not, but that's how it will be. Affiliate business - like any other business, it is a tough struggle, where there are practically no winners. The minority wins, the majority loses, just as in life.
Starting over affiliate website again and again
I knew one affiliate that could generate an impressive number of new players in the western segment of the Internet. For those who do not know, the number of new players is the main indicator of affiliate performance for the operator. The affiliate used self-made cunning SEO schemes, and thus took the Western Google tops. One day Google changed its algorithms, and the schemes stopped working.
This is a normal phenomenon for affiliates specializing in attracting SEO traffic. But it's time to get up and look for a way out of the situation.
The man did not do it, although he was very smart. He broke down. Like a straw. Fast and easy. As sheer nonsense. He chose the easiest solution. He was "offended" by Google and quit the online business. Rumour has it he's back to where he started. He is hired offline.
Before you start the affiliate business, you need to answer this question truthfully; are you ready to get up over and over again? That's how it works in any business.
This is determined by a simple test. If the first reaction to any crisis phenomena is a sharp surge of efficiency, a desire to work hard 24/7 - then there is still a chance.
If you give up and there is a desire to run away from problems, to get drunk and so on - it's the end. Maybe you will come out this time, but in the future, you will just quit. The probability of that is 100%.
Be ready to start from the very beginning
Any affiliate, no matter how he gets the traffic, will from time to time be haunted by failures. Search engines will change the algorithms; competitors will be firing at arbitrage linking, gambling commissions and censorship boards will be harassing with their restrictions, youtube will destroy channels, affiliate programs will be screwing everyone. Each time an affiliate faces a problem, he will ask himself the question, who to blame? The right answer can always be found in the mirror. If there is any other option, it is better not to get involved in the business at all. Neither affiliate nor any other.
Arbitrage experts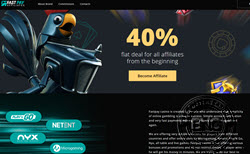 Now, let's move on to specific moments. On many conferences, YouTube channels - you may see various "successful" arbitrators, telling how they get tens and hundreds of $k leaking traffic on gambling partners.
For those who have not yet understood how partner marketing works in gambling. Briefly said, if the arbitrator finds a successful linking scheme, the best he will say is that he makes enough money doing that. Well, at the very least, he may leave a hint. This is the maximum allowed information and the ceiling of honesty. It is not customary to share such information even with friends. Moreover, it is not customary for friends to ask such information. Friends are for friendship, not to walk over financially.
Therefore, if someone starts sharing their arbitrage schemes with a wide audience, there are only two options. The person is mentally ill and should be urgently isolated from society, or (99.9%) the person tries to make money on you. Therefore, if another "arbitrator" starts talking about his success during an interview or seminar, don't be fooled, see the interest and what you're led to. The interest may consist of:
Forcing an affiliate to leak the paid traffic to a certain affiliate program. The affiliate program is always the 100% winner in this situation. Green AF leaking is good; the best is still ahead. Red leaking - not bad. The traffic is still free for AP, or in other words + EV.
Making the affiliate buy traffic from a certain system for traffic selling. It is quite the same. Such systems live off deposits from affiliates.
Example of point 2. The blog or website of an arbitrage expert offers to buy traffic from several different systems. Naturally, all these systems are connected by the same partnership relations with the arbitrage expert.
Example of point 1. It is not a specific partner that is advertised, but a CPA aggregator. There are good aggregators out there, but most of them are shamelessly making money on the delta between the AP offer and the affiliate commission.
That's why all sorts of blogs, social networks, and YouTube channels are overflowing with stories of pseudo-experts in "gambling". Stories, at best, greatly exaggerated, and in most cases, simply invented. The number of affiliates-arbitrators who can provide a green leaking is far from being as large as APs, systems for traffic selling, and "experts" try to imagine. Let's say, a minority of them. And they keep their secrets under seven locks. Most of them either have a red leaking by the time, and they calm down. Or even worse, they become "arbitrage gamblers". The latter phenomenon has long been widespread and deserves a separate article.
SEO affiliates experts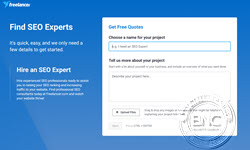 Another source of siphoning money out of the affiliate. Seo experts usually hang out at all possible conferences and present themselves as successful affiliates. But they will never show you their own sites, explaining that it's not the case because of competition. This is the reality. But one thing is unclear: why would a successful affiliate still provide services for the promotion of other affiliates? Moreover, these are their potential competitors.
The truth is, of course, these SEO experts are far from being in top searches, not even close to that. And their main income is not from AP, but from the SEO services they provide. As a rule, they have a very high price tag.
At the same time, SEO experts have a very glib tongue. As a rule, they are simply good at structuring and retelling the already widely known information. And since the search engine promotion is a dark thing, without guaranteed results, the breathing space of such experts is very wide.
It is often possible to witness the reality when successful affiliates listen to every word of an SEO expert at another conference. However, the SEO expert could only dream about top searches. Successful SEO affiliates work on the same principle as successful affiliates arbitrators. They keep their systems a secret.
Willing to help each and every one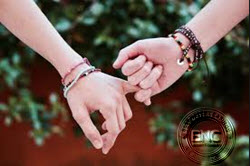 The point of this phenomenon is that after reaching a certain level of success, the affiliate starts unselfishly helping other affiliates. It is still a rare thing, but it happens. That is what the slang "snitching topics" is for. Explaining where to buy links, which AP to work with, which arbitrage linking to use and so on.
This characterizes the affiliate as a human being very well but has an absolute negative effect in terms of business. All "snitching" topics are used by competitors of that good affiliate against him. Unfortunately, any business with a high degree of competition is incompatible with such altruism. Whether we like it or not, any business exists by strict laws. Beginners to the casinos' affiliate business should know this.
Working on the scheme and non-standard approaches
In 2023, any works on schemes are doomed to failure. That's about affiliate schemes, not casino outplay schemes.
Many years ago, when there were enough online casinos and bookmakers' offices, but with little information about them, sites such as AskGamblers and LatestCasinoBonuses (LCB.org) produced the effect of a blown bomb, which quickly became popular. They simply were first to offer that type of high-quality products for that time on the empty demanded market.
Now the situation is quite different. The information is not just enough. It is more than necessary. The number of review sites will soon beat the players' number. And every day, new affiliates come to the market with similar products.
Or we may take a fashionable and specific affiliate term known as "brand traffic". In the West, partner programs do not pay for "brand traffic", they ban for that. Because such traffic is a banal interception of traffic from the operator. It's when an affiliate puts his own link between the visitor and the proper site.
The disadvantage of this scheme is that it is effortless to reproduce. Even if there are no search results for a casino, the traffic will only be shared between the sites from the first page of search engine results. And there is only a list of 10 results. While such sites already make tens of affiliates, to this, we may still add the affiliate programs that do everything to make the scheme as accessible as possible to a wide range of affiliates.
Beginner affiliates should remember that encouraging the competition between affiliates is a cornerstone of any affiliate program. The more AFs send traffic to it, the easier it is to control them, as the dependence of the affiliate program on each specific affiliate decreases. Therefore, in 2023, the success in the affiliate business is guaranteed only if the affiliate creates something new, non-standard, different from what others do and difficult to copy by competitors.
Where to play?
Fastpay casino has over 5000 games in their portfolio. Their VIP bonus program and excellent customer care make them one of the best in the online gambling industry.