Details

Written by

Vladislav Dibrov
Why it is dangerous to watch youtube casino streams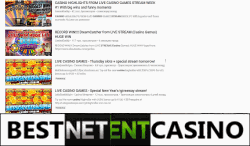 Today we will talk about the cons of watching the casino streams. The short version of my post is for the lazy ones, while the extended version - for the most experienced gamblers. Well, watching the casino streams is f*cking evil. Period. Thank you for your time; the extended version follows.
Whatever those streamers say, no matter how they f*cking say it — their primary task is to draw the attention of the potential casino players — all that happens just because of that. One would say that the streams for the sake of love of art and just because he wants a better place for people. Of course, there are ones who admit all of that as a matter of fact, but most of them keep being silent. It reminds me of the blue thief from «The Twelve Chairs». His whole being protested against stealing, yet it was impossible for him not to steal. He stole and was ashamed of himself. He took regularly and was always ashamed of himself, which was why his smoothly shaven cheeks still burned with a blush of confusion, shame, bashfulness and embarrassment.
Typical casino streamer
If the streamer bustles or tries to hide the fact that he is advertising the casino and gets paid for that, that's enough said, and he is probably a fag but in a good sense of the word. When I see the uncomfortable questions from the chat, I know it's time to have fun watching the reactions.
The profitability of casino streams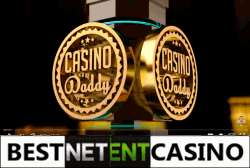 Casino stream — quite an aggressive type of advertising with high conversion of viewers into players. 5 out of 100 people who have visited a forum will start playing, while a stream will draw the attention of 25.
People process the information they get from outside in three different ways:
Visually — by viewing smth
Auditorily — by hearing smth (sound, voice)
Tactually — by touching smth
What makes them come as potential players? This question led me to a survey. Well, when I was talking about a casino, everyone was ready to f*ck me up, no reasoning worked. The other way. Someone watched me playing, depositing, withdrawing, the money won was spent on anything. In that case, there was a striking effect; the player started trusting you. That is, you have to see to believe. Which of the following are applied in casino streams? All of them! Because this type of advertising is beneficial, casino managers are lined up to get all the juice from a top streamer.
Streamers help to avoid the casino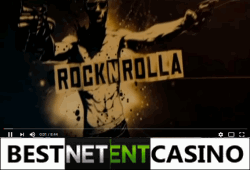 Sips such as avoiding gambling, and the casino is evil — do not help at all!
How to fool a player
All the streamer has to do is win, nothing else. He has to show how to earn the easy money and how to get some bonuses, and that all of that is for free. He should talk more about wins and less about losses, spreading the word to the whole world.
It is not about trusting a casino but trusting the person that advertises the casino. You can't believe a casino unless someone recommends it, or you may hate it if anyone else tells you it is a scam. The streamer is the key to a closed-door, no matter how difficult the task is. It's a fact; all successful streamers are gamblers with strong addiction.
Zombifying videos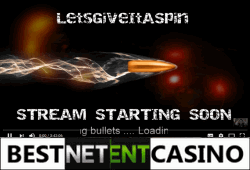 Below you may find several suggestive points:
Have you ever had a strong sexual desire after watching a porno?
What about the fishing talks? A sexual desire to fish? It might be, who knows.
Watch a cooking show when you are starving, you know, all that roast meat. Try not to go crazy, not to suffocate in the own stomach spasms poured with gastric juice.
Well, what's the lesson? The viewer of the casino stream is a Pavlov's Dog, who salivates watching such a movie. I am an old soldier in the gambling world; my body is full of х10 bonus games scars. F*ck the free spins, but wtf is going on? Those streams... when you are ready to deposit to hit that big jackpot. Sometimes it worked, but most of the times it was just a sphincter somewhere in outer space. Well, if you try to quit or have already gotten rid of gambling, do not watch the streams, never again, whatever the purpose is. Do not start all that bullsh*t again. There is nothing to say to the newcomers; you won't listen and understand until you live with it. That's how your suffering starts.
How streams draw the attention
The stream scenarios may be quite different.
The best variant for the player (staying cool) — when the streamer lost everything and started crying when the game is just bullsh*t; and even, in this case, the thought catches you «I won't let it happen this way.»
The stream is shared by a «dealer». Usually, it is sad and boring; probably you will fall asleep.
Somebody streaming — a foolish powder, come and take it.
It is quite funny watching the streams of the newcomers. You may see them setting up the OBS and running the demo account. Businesspeople everywhere! It looks unprofessional.
Introduction to casino
We do not want you to end up with a gambling problem, stop gambling guys; the casino is evil (с) casino streamers. Consider the level of information processing, and especially the IQ of the newcomer who watched the advertising banners.
There are millions of short-lived sites, doorway and landing pages, torrents sites hosting advertisements. That's how you draw the attention of the uneducated trash, who believe in forex, exchangers, fake reviews of the scripts and other bullsh*t. «Fake casino — a better place to spend your free time playing and earning big money» — people would typically skip such a trash message. The percentage of fools that would believe it is quite low, well. Fools get wise.
Imitation, a well-directed work, a scam is looking as real as possible. It's about such videos as — mom; I won a million in Admiral and other scenarios. As well as the Vulkan apps from the Appstore, and the advertisements of the well-known scammers. The people here look wise; they start playing cause it's «quite real», and no one will say a f*cking thing.
Forums, reviews from trustworthy sites — resources which are not read or poorly learn. Usually, the players here are well-educated and smart. They cover a small part of the newcomers. The traffic is low, they already know it, why the hell would they re-read it? :)
Casino streams — a niche full of advertisements of the licensed casino, it covers all the levels of the active players.
Why do we need all this sh*t? Do you think I know? However, I loved a quote.
I also «love» how the streamers work. No doubts they bring useful information in choosing a licensed casino, but quite often their information has «two sides». Usually, they do not cover the whole topic; they talk about banal things, nothing more. That is, the streamers do not share the entire image of what is happening there. By the way, the same rule applies to government TV channels. Here it is an emergency; a dam broke through, a house went on fire — the TV will show you the consequences, but not what caused it: the official stole the money for the repairs.
Well, one is smoking for a reason. They say it is harmful; they do not want vodka on TV; they say it is detrimental to the immature mind. And what else do the streamers say? Or do they draw a penis on your fence?
Where to play?
Fastpay casino has over 5000 games in their portfolio. Their VIP bonus program and excellent customer care make them one of the best in the online gambling industry.