Details

Written by

Vladislav Dibrov
Why do we gloss over in a casino?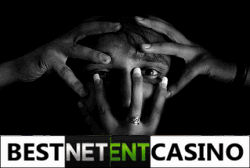 In recent days, I have once again spent a lot of money and started thinking: "Well, I tried to gloss things over, but I smeared them instead. "I have concluded long ago that losing money is much more offensive than winning it. It would seem that there's perfect logic there, but I refer to emotions.
Let's exemplify
Let's say you have €1,000 and decide to play with €100 at a casino. For instance, you win with these €100 additional €100, but what are €100 to you? It's not extreme joy, so; you continue playing with the $1k on your account and keep going until you lose everything. It would seem that you just dropped €100, but in reality, you lost €1,000 and you will probably do it again.
Okay, even if you just lost your initial deposit of $100, you're immediately angered thinking: "What kind of garbage, it has to return me my €100 immediately", and you keep playing nonetheless... It turns out that the moment when we make a deposit is plaster, as in the majority of outcomes, we merely gloss things over. That's why casinos continuously send us newsletters and messages with various deposit bonus offers, available even for minimal payments. It's no secret that after depositing only €10, you can easily upload the rest of the money in no time. All the talk about the need to limit deposits and rates are considered to be nonsense. It's simple - either you play or not. If you play, you have to gloss over.
You can do so without even depositing since casinos often send all sorts of no deposit bonuses and free spins as well. In this regard, our brain is very strangely arranged. For many of us its 100 times harder to lose what we have than to dream of the things we don't have.
Summary
Imagine that you have won a jackpot and spend the winnings. That is if you remove that moment from your memory; in fact, nothing at all has changed. However, thinking of the jackpot, most people will go mad and jealous because of your winnings; as a result, they will spend much more money playing, and they may even not be able to live normally anymore.
Where to play?
Fastpay casino pays money to payment systems and bank cards within a few minutes (up to 5).