Details

Written by

Vladislav Dibrov
Last Updated: Thursday, 12 January 2023 10:29
NetEnt represents NetEnt Live Mobile for Android and iOS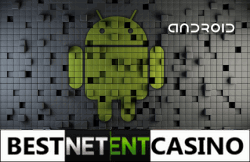 The Swedish developer and online casino solutions provider, NetEnt, has announced about the start of the innovative product, called NetEnt Live Mobile, today. Representatives of the company report that the newest offer will be available to gamblers from all over the world, and it is sure to please customers with unique features and options. NetEnt Live Mobile is available on IOS and Android mobile devices now. As it has already informed, the product contains a set of various functions developed to provide clients with entertaining live games and attractive content, regardless of the place they are located and play. Working on the NetEnt`s Chroma Key technology, 3D backgrounds of NetEnt Live Mobile can be installed to satisfy the needs of all game operators.
Word to developers and CEO
The developer noted that live gameplay will be provided at the expense of transferring of the high-quality stream. Gamblers will be permitted to stake during spin, and many options of a mobile application are borrowed from the land-based casino. Experienced dealers of NetEnt will work at "live" tables. Per Eriksson, the CEO of NetEnt, stated that the company is proud to represent the last innovative product that will change the idea of operators and gamblers about the live casino. Mr Eriksson noted that specialists of the company tried to approach as much as possible the real environment of the casino by using the best audio and video of technologies in the process of NetEnt Live Mobile development. NetEnt claims that NetEnt Live Mobile gives a chance to the player to take the actual part in the process, because of the comfortable interface. NetEnt, the Swedish developer of computer games, founded in 1996, became one of the pioneers in the development of innovative online casino games and the related solutions. It is no wonder that it is products are appreciated by the largest companies of the gambling industry.
According to accounting records, the company demonstrated the growth of revenue on all key performance indicators in the first half of the current year. In an annual basis, the profit of NetEnt grew by 31,7% to 697,4 million Swedish krona. The operating profit increased for 43,6%. The operational margin constituted 35,9%.