Details

Written by

Vladislav Dibrov
Last Updated: Wednesday, 11 January 2023 17:59
Qiwi and Yandex money no longer work with online casinos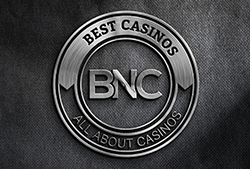 Today we received a lot of messages from online casinos and players, that payments to the online casino using Qiwi and Yandex money payment methods no longer working for players from Russia. The payment system simply issues an error when making a payment, and the money is returned to the payment system balance. As said before, Qiwi and Yandex money no longer process any payments to the online casino. Now the turn of the cards of Russian banks an ultimatum to payment systems Skrill and Neteller.
Why can players not put money to online casinos from Qiwi and Yandex money?
We contacted several software vendors for online casinos. Owners of the so-called white label were not ready for such drastic changes in the rules of the game, hoping for a "maybe". In a hurry, they are trying to find some reserve solutions and not to lose the domination on Russian gambling market.
In turn, the online casino playfortuna said that they are all working in a regular mode and they were ready for a similar turn a few months ago.
What will happen next with the Russian internet and gambling?
The consistent "twisting of nuts" in the online space continues its march along long-suffering Russia. Soon we are waiting for no less exciting news:
Disabling bank cards from the possibility of depositing to online casino accounts for Russian players.
Blocking of the RKN of facebook.
The disconnect of youtube.
Apogee will be the transition to your Internet Cheburashka.