Details

Written by

Vladislav Dibrov
Last Updated: Thursday, 12 January 2023 16:24
How much money would you need to open an online casino in 2023?
Why are there online casinos that tend to scam people (no payments, banned accounts, confiscation of funds and players cheating) and turn into the trash? Here I would like to focus exactly on the reasons for such operators behaviour. That is, why do many online casinos tend to (or have to) cheat players, taking their money and having a long verification process just to delay the withdrawals (hoping that the player will lose it all). Well, let's get started.
Understanding the business field and white label casino

Here is the text itself: "Hello John. I'm Mike. I have a product that you might be interested in. Well, it's a platform that will help you open online casino and start quite a profitable business, thus being one of the topmost successful and rich people in the world! We do know how to get started; you may have an online casino that would bring a huge income, too! Would you like to be in the top 20% businessmen who take a share of 80%? You are more than welcome to contact us via e-mail or Skype. Would you like us to send you more information via e-mail?"
Thanks to such companies as Softgaming, Softswiss, Slotegrator, Tain (and others) the number of random (not professionals) people in the field of online gambling has grown several times. At the same time, right before getting started, the business owners see the online white label casino as golden mountains and easy money (well, huge money) and they remain blind regarding the high volatility and the business risks.
Suppose that the bankroll (cash) which is recommended by the seller of the white label to start a casino is 10000 Euros. Let's sort it out, at Fastpay (it's a new one, has been around for less than a year) you may quickly get 20000 Euros per night. That is, the casino may win or lose 20 – 30 000 Euros per night. How on earth will a cashier help with 10k Euros in this case? Moreover, the positive balance is seen as a "common thing", while the big wins are considered an exception. Although, everyone who's been into it for several years, know that the more spins the slot has, the higher the chance to hit a big X. That is, in fact, a big win during a dynamic play – it is just a matter of time.
In other words, if you "mess it up" and the players lose more than they should (according to the RTP), it will definitely come a time when someone hits a big win, and you will have the average numbers back. It's like poker with pocket Aces. You may lose 8 times in a row, but if you decrease the number of hands you play (for example, by watching 1000 of similar hands), you will win 80% of times. The beginners spend that money on drugs, sluts and promo, being confident that's how it works. The consequences, as you know, are sad.
Let's think; why do platform owners who sell white labels take such risks and start projects without having any money to process the payments? The answer is concise and simple – it is cheaper that way. After all, there will be more people who will want an online casino for 30000 - 50000 Euros than the real price of 300 000 — 500 000. The future businessmen are fooled, and they do believe that they may have a huge income from those 50 000 Euros (see the mail above).
Pitfalls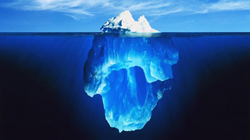 Let's estimate the number of payments that should go through a freshly open online casino: Where to get players (traffic). It is not only the most expensive but also the riskiest position (as it requires experience in such a field) in the full list of expenses. There are some extremely dangerous moments which should be usually considered and analyzed:
Affiliate Program
Working with affiliates (partners). On one hand, it is less exposed to fraud (if you have an Affiliate manager with some sort of experience), on the other hand, it is one of the most expensive ways to get players. Its essence is to place your casino on their web resources (sites, streams, forums and so on), the players use the affiliate link, and you pay 50% of their loss. It may seem perfect. No players — no payments, but that's how it looks just at first glance.
Negative carry over
There's no negative carry over. This strategy is used by most online casinos, as you get the same result with or without it, but the last one will make the affiliate remove your casino from their site.
How does it work

The work month of the affiliate starts on the first day of the month and ends on the last date of the same month. Then the profit is calculated, and the partners get their payments. But what if one (or several) players of this partner hit a big win and, by the end of the month, the partner won't get a penny (as the players won more than they lost)? The answer is: nothing is nothing. The casino will pay the players (if it's not trash and has the money for that). The partner balance will reset, and a new month will start. Let's have some examples:
Example 1
"There is only one player on the affiliate program. It could be a new affiliate program, or the bets of one of the players are much higher than the others. In January the player won 100000 Euros. Then he had a month break (supposing that he set a limit until the full amount is paid). A new month started. In February, the player loses those 100000 Euros back. If the affiliate gets 40%, then the casino has to pay 40 000 Euros, despite the fact that it will pay about 15 000 to the game providers and 5000 to payment systems."
Example 2 of how to open online casino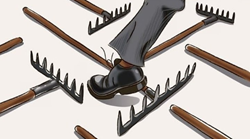 The second example is for those who are going to say that such winnings (of 100000 Euros) don't happen often:
"Suppose that casino has 10 affiliates and all players are linked to them. For example, all partners have an equal number of players, and they all play the same bets and roughly the same number of spins per month. Let's take 10 players per partner, a total of 100 players. Well, what is going to happen in a normal month? 95% of players will lose, and 5% will win 50—70% of what that 95 % have lost. Quite often one player will win more than the others have lost.
Point zero about how to open online casino
Let's try to count the point 0. Suppose that a player won the amount the other 99% have lost. What we get:
The casino will lose not only on payment systems but also on affiliates. You still remember that each partner has 10 players, right? So the one who is going to cause that negative balance with his win, won't give a penny and on the first day of the month will start from scratch. However, the losses of the other 90 players (note, each partner has 10) should be paid. That is, if you pay 40% to the affiliate, then you pay an extra 36% (90х40) of the amount you will give to the player. The larger the gap, the more you will pay. If there is no such winning, you must fully pay all the commissions to the partners.
Flat fee (Payment for being listed on the site)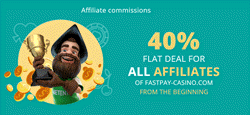 Flat fee (payments for being listed on the site). There are many online casinos out there, but the number of affiliates which links players is quite small. The price of the competition is well known by both market sides. If you like to be the 1st, 3rd, 7th and not the 29th — pay an extra 1 - 3k Euros per month to the affiliate. You have a new casino and want to be listed? The listing price is from 1 to 10k Euros. However, all these payments won't save you from such cases as described above. What does the white label seller mean by those 50000?
CPA and teaser networks
CPA programs for teaser networks, traffic sellers and traffic arbitrage. The risk of fraud here is even higher because you have to pay a fixed amount to a player who, for example, made a minimum deposit. At the same time, the cost is high enough. In some regions, it is from 70 to $90, and in others, it is 150. There are areas where it may go up to 200. By accessing Fastpay, I realized how many players make deposits of $10.
There is much work to be done here. You are going to lose money by paying CPA for fraud (the player is paid $20 on a system, so that he may register and make a deposit of 10. But you pay the system 150 for such a player. Cool, right? Be ready; the teaser networks will offer you such players that will cover your full budget. This method works on big numbers when the players are verified and the partners selected. Getting started here is insanely expensive and frustrating.
How much money would you need for a stable online casino operation?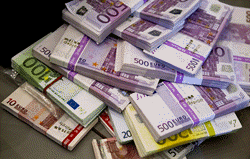 Honestly speaking, I cannot imagine a good operation of
Fastpay casino
without our own large affiliate resource. The first half-year is quite a guaranteed loss of 100000 Euros, even if the players come from us. Well, the money a regular casino would need to get started:
50000 Euros for providers and site will be paid to the white label seller. It is important to understand that the first year of operation would require an extra 25 000 up to 30 000 Euros for new providers (of course, if you want to grow).
Have 30000- 50000 ready for bonus payments. You actually double the money of the players who make the first deposit. Without these expenses, you will hardly get a number of players. At the same time, it is very important to realize that the bonus money is always lost and (if you are not trash and do not close the accounts of the players who win, because you do not want to pay) it should be justified. You may offer 3 - 5 bonuses on the first deposit with a wager of 30-40x, but getting profit under such requirements (if operating honestly) is quite impossible.
About 50000 Euros will be paid to the affiliates to be listed in the very beginning. Let's prepare another 50000 as the commissions to be paid to the affiliates in the first year of operation. Well, now you have an idea of how much you would need to get started. In the future, each of the partners will have several hundred players, and the volatility won't go any lower.
Casino cashier — at least 50 000 Euros (100 000 even better) to get started. Once there are more players, you won't need the cashier as often (about 25 000 - 50 000), as the losses of ones will partially cover the winnings of the others and so on.
Adding new providers, translating the texts, localizing and getting a more user-friendly website (graphics, layout, technical solutions, triggers, payment of third-party services) (the white label is a disaster) will cost you about 30000 Euros.
If you want to try the teasers — an extra 20000 Euros.
Also add the salary of the Support team (the white labels support is a disaster), the salary of the affiliate manager (otherwise you may get a scam affiliate). Support (at least 1000 Euros per month, 3 people - 3000 per month, 36000 per year). Affiliate manager 3000 Euros per month — an extra 36000 per year. A total of 72000 Euros.
There are also paid services, which are used by all-white labels (live chat, mailing, technical integration, hosting, new domains for mirrors and so on) - another extra of 12000 Euros per year.
Well, how much money would you need for a starter package of a new online casino? 384000 Euros! Some positions may need less; it's just an estimate. It would be quite a lottery to get started without at least 300 000; you play against players without any clear advantage. Because of misunderstanding the basic things (which are known by any experienced affiliate) many casino owners get depressed by the constant re-sales and closures (with the players' money) of many online casinos. Many see the way out as the unjustified confiscation of winnings, creating new rules to steal more money. Well, would you like a profit of hundreds of thousands while investing only 50? Today you have this unique opportunity to become quite a wealthy man with minimum effort and resources... :D
The alternative way or hello scammers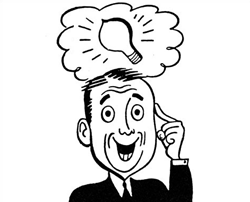 There is another way of making money from online casinos. You won't need 300k to get started. Here you may need just 50. The casino will make sure that the players do not request withdrawals. That is, they will win, as it is licensed software, but they won't request withdrawals. That's what the casino will do (I swear that's what the big casinos do. Okay, I'll give some steps to become a rude scammer).
We set extremely low limits on withdrawals and offer higher max bets. For example (100 Euros per spin, payment of 5000 Euros per month will be quite enough). That's how many casinos work. And Spinia is the champ. But it was not just that. Note that the withdrawal limit at Mira casino group (Bonanza, Mira and others) is $1000 every 21 days.
We delay the verification process as long as possible. Especially if the player hit a big win, you may even ask 1 document a day. And so up to a week. In this case, the chance of losing money back is quite high. Here the champs are the PokerMira group. There are Bonanza, PokerMira and other scams.
We delay the payments as long as possible. We have technical issues with the payment systems and keep delaying it for several weeks. And such smarty pants are everywhere.
We create new rules, so that you may take the winnings if the player was lucky enough—quite a personalized scam. For example, we may close your account without prior notice. Or, we may set limits for the players who win too much. Or, if you win more than you lose in half a year, then we ban you and have fun. Something like that. So many smarty pants. Posh, Playattack and other casinos created such rules, which are just amazing.
We use the scripted slots. A fake Novomatic, Playtech and so on. There's no competition for Posh.
We use the affiliate shaving and keep playing on admin fee. We unlink the players from the partners. For those who are extremely cautious, we set an admin fee from 35 to 40—45. And again, we may always refer to a technical issue.
Well, this monster, also known as the online casino, will give you a fabulous income, especially if there are newcomers who do not want to read and know. They are the ones who will keep making deposits in a row, and once they hit a big win, they will face one of the above outcomes.
Where to play?
Fastpay casino pays money to payment systems and bank cards within a few minutes (up to 5). It has a wide of casino games (over 5000) and one of the best customer care in the online gambling industry.