Details

Written by

Vladislav Dibrov
Last Updated: Thursday, 12 January 2023 16:24
About responsible gambling limits and cooling off in online casino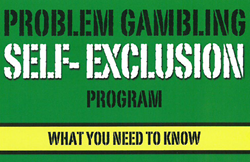 Generally speaking, the very idea of having limits on deposit, wagering, loss, and sessions in the online casinos is quite important for any player with a gambling problem. By the way, this feature is required in the license agreement. However, what do we do when it's more complicated than that? There are still limits that are so hidden that you may access them
only by using the direct links (if talking about the Softswiss platform)
. Well, in some cases you may not see them at all (as in Poshfriends or Playattack).
Of course, some casinos do not hide anything, and the player may set any of the limits (as in Bitstarz or Fastpay). This feature is available in the account settings. But....it is the self-exclusion that still remains the main problem of the most online casinos, except for Poshfriends (Casino X and Joy casino. They do not give a f*ck about the license terms, and they enjoy it).
The problem is that if the players request a self-exclusion forever, then, according to the license agreement, they must be excluded. In this case, the reactivation of such an account would be a severe violation of the license terms.
The most over-reached players would profit from that, thus forcing the online casinos to refund the money that they lost after reactivation. But if they win, they withdraw the winnings without any problem. More and more casinos keep muddying the water when such a feature is requested. They are just buying some more time; they are asking the player to write a mail. For example, Posh went even further – the manager will contact you. He will contact you tomorrow. Today you are free to lose all your money – you won't be excluded – they will keep repeating the same thing and apologizing for any inconvenience.
Self-exclude (Ban) my account forever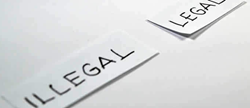 At Fastpay, I have been following their Live Chat for a while. Often, after losing money, many players:
Seek for the villain and just don't want to admit they are the ones to blame. You may see one saying "f*ckers, scammers" without realizing that it does not make him better, his choice of losing money led him there in the live chat.
The other player is always whining about his bad luck, saying the bonuses are trash, the life is trash. Meanwhile, the player has quite a profit in his account balance.
There is a whole group of casino avengers, "account closers": give me a no deposit bonus or close my account forever, or give me the cash back right now or close the account permanently.
The players think that they may get everything if they keep saying to exclude them. That's trash. The casino grows fast, it gets better and better, and here comes the player that starts whining about having an account. That wasn't me; I didn't mean forever, unban my account. Some are blackmailing as follows: "open my account, or I am going to leave bad reviews everywhere." Well, it's interesting enough.
As Fastpay online casino grew fast, adding new providers, optimizing their website, becoming more user-friendly, — many players reconsider the idea of having an account and, as a rule, 80% of requests are as follows: "I was losing money, and I acted in a bad way. I did not truly mean to close it forever." Well, that's it — you did well. Then, they keep sending requests for weeks; they want their account back.
The only way to have a normal life is to close that account because nowadays you may play even on your phone and the minimum deposit is 10 Euros. That is, you have to do groceries, but you choose to waste the money in the online casino. It would have worked if all online casinos followed the rules. I often hear my "colleagues" saying: "what's the point of letting them go, - if you ban them here – they will go somewhere else and will lose there. These are people with no future, and there's no need to dress in white.
Preliminary self-exclusion in new online casinos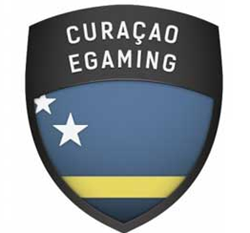 By the way, some German players do this:
They register, upload the papers and close the account forever. They do not spend a penny there. That is, they follow the new casinos and ban their account there, not leaving the smallest chance to waste the money. I think that would have really worked if all online casinos followed the rules of the license. That is, if the players are excluded forever everywhere, then they can't technically play in any of the licensed casinos. Of course, there will still be people wasting money out there, but that's a different story.
How to self-exclude yourself at Posh (Casino-x, Joy), Playattack and other casinos that use the same platform
If you are quite into it and always want more and more, spending 10± Euros on each spin — it will be quite difficult to ban yourself at Joy or Casino-x. All your requests will be handled by a VIP manager, who will keep explaining that it is a spontaneous decision and, for example, if you insist — they will exclude you. Such a process may last even two weeks. Then they will call you and will ask if all is good and if you are interested in testing a new slot. What if we give a no deposit bonus? If that works once and you make a deposit after such an offer — you are on their hook. They won't mind closing your account; they won't ask you as often "how are you doing, what's up?".
There is a manual strategy:
Aplay, Frank, Joy, Casino-x are on the same platform.
Get a double, or even two. Register some accounts by entering the same personal details (change just the e-mail).
Access your main account and change the password to a random one. Log out without remembering the password.
Click "reset password" In 99.9 % of cases the link won't be generated as their "system" will detect the multiple accounts.
If you still get the link, copy the mail address and in settings filter that address so that all the incoming e-mails from it will be deleted forever. They won't reach even the spam folder.
There is no other way to get banned there. You should "consciously forget" the password without a chance to reset it. And I think you are not a fool to make deposits where you got the doubles. They are trash and won't let you withdraw a single penny. Good luck
Play in trustworthy online casinos.
Remember that half a step is to win – the other half is to get your winnings.
Disadvantages of the strategy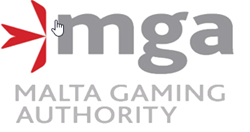 It may work if they do not have your phone number. They use Skype for such calls, and the incoming number is always different, which does not let you block that number forever.
They will try to contact you through all the possible ways: e-mail, phone, telegram, Viber, Whatsapp and, of course, their live chat.
You should be ready for that and delete all the apps (or have a blacklist) where they may reach you.
It's worth noting that Posh are surprisingly conscious in breaking the rules of the license agreement. It's useless to threaten and complain. They are really much more concerned about losing a money tree like you than the problems they may have while breaking those rules.
Fastpay policy regarding the self-exclusion is quite simple. If you set a limit, then you are the only one who may remove it. But you have to wait 7 days for the changes to take effect. The support team will never remove or change any limit you have set.
As far as we know, the same applies to (Fastpay casino, Bitstarz, TTR casino). However, the Playamo group (Playamo, Spinia, Betchan) would be more than happy to remove any of your limits.
It is crucial to understand if you set a self-exclusion forever, you won't be able to access it forever.
What do casinos lose after self-exclusion forever?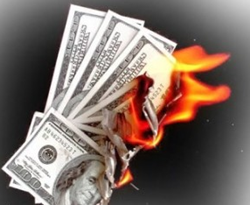 We are going to talk about blatant behaviour. Let's start reviewing the latest events:
Poshdeiends (Joy, X) offers scripted (pirated) Novomatics, fooling around that it's their European version and they are different from the original one.
Playattack casino group change their terms, so they may close any account anytime, taking the money without any explanations.
Playattack group is actively and openly banning all the "foreign" streamers from the streamapocalypse race. They show blatant behaviour and close the accounts.
Posh comes with new limits on withdrawals and the rule of 3 payments a day. All subsequent withdrawals are going to charge a 10% commission fee. It's obvious that even Accentpay wouldn't carry those fees on deposits.
Playamo group starts openly banning a group of players which abuses the bonuses. That's how it works: the player gets an e-mail with a bonus. It the player loses — it's okay if he wins and he has a bonus rating (deposit-bonus ratio) of more than 50%, then the account is closed, the winnings are taken, and the player may continue playing, but this time with no bonuses. At the same time, the player can't individually get any info on his bonus rating—a spit right in your face.
A new "super" Spinia casino is born, part of Playamo group. Their withdrawal limits are 5000 Euros a month, but if the account is limited, then it goes down to 1000 Euros a month. That is, if you win 20k, you'll keep playing them for 4 months or will wait 2 years like a fool to withdraw them.
So why these giants (they have quite a share out there) have come to the idea that they may shamelessly get, even more, not giving a f*ck about their rating.
"Mayhem" reasons
In my opinion, it's a lack of interest in some Geos (Russiam Ukraine etc). These would be the main reasons:
If there is no way to make a deposit using the bank card, — 95% of players are limited to Qiwi or Yandex, which charge the casino 10% on deposits.
The value of the average player is down. It still was lower than of any other player, but now it's even much lower. This is due to the inability to purchase, due to economic and political problems and the closure of 4k casino websites and their affiliates. And the web traffic is not the same as it was before.
It's quite challenging to work under these circumstances. One thing is to pay 100€ for a player and hope that he will play a year or two — and the other thing is guessing how long a payment processor like Qiwi or Yandex will last.
New mirrors and mailings are always required because they are hunted down and blocked.
YouTube has banned casino streamers. The web traffic is not as it was before, no more drunk faces of popular streamers. The sad faces moved to Twitch, which would not convert even a quarter of that traffic. Moreover, a few days ago, the Gambling Commission of Great Britain has already noticed that there are streamers streaming casinos that are not licensed in the UK. So the chance they are banned there too is quite high. The affiliate program will stop working once there is no traffic.
Summing it up, these casinos do not believe in such markets, and thus, they do not even give a f*ck about their rating. In fact, you have this special opportunity to see who is who: no whims, no many faces, no secret plans.
Imagine the profit of a casino that cheats each player once. Many communities disappeared: the forums are constantly being banned, and not all have the patience to find mirrors or deal with VPN.
Play in trustworthy casinos, where the players are treated well with no cheating.
Where to play?
Fastpay casino has a rich choice of games, over 5000 games in their portfolio, the top gambling place on our site. Moreover, they will send the money super-fast (1-5 minutes).