Details
Last Updated: Thursday, 12 January 2023 10:28
Why is NetEnt not friendly with Bitcoin?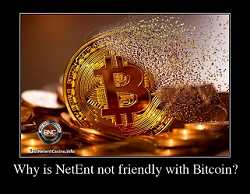 The first Bitcoin casino with a full package of
NetEnt
slot machines appeared in the summer of 2015. At the same time, one of the producers of gambling slots started to support games from the Swedish manufacturer. It seemed as if the new era had finally arrived. However, the problems remained the same. In most casinos, it is prohibited to make
Bitcoins
bets. Bitcoin is good and convenient. This opinion is shared by all advanced users who actively use this virtual currency. What can be more obvious than the symbiosis of two of the coolest pieces on the Earth?
Best online casinos that accept and withdraw bitcoin 2023
To get additional information about payment methods or the software, move the mouse on the picture and look at the pop-up. In order to sort the numbers in the table via bonus, wagering requirements (shown in (bonus money) *х), payouts (shown in hours), payout limits (shown in thousands of Euro per month), trust (our opinion) or no deposit bonuses (shown in USD), click on the blue buttons links:
Reasons for the dispute between Netent and Bitcoin
The transactions are anonymous.
The banks are generally unable to demand anything.
Transfers reach quickly, especially if you don't need further confirmation.
The transaction worth virtually nothing, regardless of the amounts.
Don't need any card, only the number of the wallet is required.
It is impossible to hack someone else's wallet, and it is impossible to bring down the system.
No taxes, etc.
Is it not a paradise for any online gambler? Yes and no at the same time. It is probably no. The process of buying bitcoins is not the most convenient activity, especially for the Russian-speaking audience. The most convenient services are typically aimed at Western audiences. And only a few people understand what "bitcoins" mean and why it is needed. However, several years ago a new trend began: bitcoin casino (we recommend Fastpay). There are some rather large and well-known Bitcoin-only casinos, now, for example, bitcasino.io.
At first, NetEnt games appeared there. There are almost 15 games producers on the website, including Microgaming, Ezugi, Endorphina, Betsoft, etc. The modern casino focused on Bitcoins, is a little different from others like this – only by the methods of deposit/withdrawal. This string has only one word: Bitcoin. But the question is not about that. You can't make a bet on any NetEnt and Microgaming slots, if they take any currency (EUR, USD and other currencies) with Bitcoins. We are primarily interested in Swedish products. Most often, the game servers NetEnt is in Euros, and we have to convert the currency for the game.
Why you can't play via bitcoin at NetEnt slot machines?
What is the reason? The official information on this point is absent. Most likely, everything is banal and simple: NetEnt platform doesn't support this currency. In other words, it is a purely technical problem that will be solved soon. But what if you deposit Bitcoins? How does one play? For example, Playamo casino solves this problem quite simple by converting Bitcoins to Euros. In almost all such cases you will be asked to transfer the account in Euros. The methods may be different. In TTR casino a system of Cubits is purposed.
At first, you need to create an account, and then select it in the deposit options. In Cubits, you can buy Bitcoins using VISA, MasterCard, OKpay or Bank transfer. Then you can transfer Bitcoins directly from the account Cubits or any other purse on Playamo account. But here is the problem – a huge commission! It is quite costly to transfer Bitcoins into Euros. The casino needs to be reinsured because dealing with Bitcoins isn't the most convenient occupation. It is complaining about the gamblers that like it and ready to make deposits in bitcoins, but can't, because of serious fees from the institutions themselves. It turns out, the casino accepts a virtual currency (and that's a plus in the reputation), but in practice, it is not very profitable foremost for the gamblers.
Famous platforms working with bitcoin
CoinGaming.io became the first company, providing a ready white label (ready casino with all the customised games, payment system, etc.) which supports NetEnt games. And it's an important thing for the whole gambling industry. Unfortunately, now there are only a few notable establishments on this platform. The Softswiss company has recently become a leader in the operation of bitcoins. Playamo works on this platform, like many other famous institutions accepting bitcoin along with other currencies. In other words, it is a multi-currency and multi-brand website, not specialising in anything specific, but practising a holistic approach.
What can you do with bitcoin?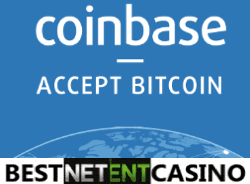 If you have free bitcoins and have a desire to play in a casino, it is best to convert them into Euros, dollars or any other tradable currency (preferably in Euros). That can be done in various ways. The most unfavourable course is converting to auto services. To buy virtual currency, you can use the following services: Circle, Cubits. Or you can use a specialised stock purchase/sale:
Coinbase;
Kraken;
Bitfinex;
OkCoin;
and so on.
We can also recommend a fantastic service named LocalBitcoins, where you can buy bitcoins from other users. It is safe. The service acts as a mediator but takes about 1% of each transaction. There is also the option of sharing directly in agreement but suggest using it only with users that have a perfect reputation or close to that.
When can you play?
The NetEnt company is not hurrying to add Bitcoin on par with Euro or dollars. A particular benefit for the developer is absent because the demand among the gamblers on the currency is not high. The main difficulty lies in the technical knowledge required to work smoothly with Bitcoins. Players usually don't want to bother about buying anything on third-party services, when they can do the same using the usual methods. However, the trend started last year and may lead to a new boom of cryptocurrencies. In the coming years, they will become much more accessible to a vast audience, and the working mechanisms with them will be much simpler. And then there will be NetEnt slots with bets in Bitcoins.
Similar materials
Where to play?