Details

Written by

Vladislav Dibrov
Last Updated: Thursday, 12 January 2023 10:10
Net Entertainment company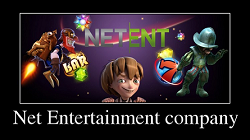 On this page, you will find detailed information about
Net Entertainment
company. In our opinion, this Swedish software developer today is the undisputed leader in the online gambling industry. An important feature that boosts NetEnt company is the development and implementation of software for online casinos on the network principle. In other words, playing any of the games at any Net Entertainment online casino means that you'll be playing in the same slot machine, with summary statistics of wins and losses applicable for all gamblers.
Please note, that licensed online casinos cannot influence Netent games payout or edit their settings. All games are on Netent servers and casinos working as a deposit-withdrawal operator. There is a theory that every online casino has its prize pool for winning.
List of best online casinos 2023
Why players choose NetEnt software?
Our site focuses on those best online casinos that provide peaceful enjoyment of their bonuses and promotions. Net Entertainment software is included at more than 3000 online casino and poker platforms, including giants such as Fastpay casino, Full Tilt Poker (owned by Poker Stars), Bet365, Royal Panda, Guts and many others.
History of the Net Entertainment company
The journey of Net Entertainment Company started in late 1996. It took six years for the founders to gather a team of talented programmers and artists who can create products high-quality products. The company presented the first product in 2002- Casino Module. The comprehensive integration of NetEnt games at many online casinos was started after the launch of this module.
Net Entertainment company is physically located in Sweden and has working offices in Malta (the same location where the company has passed the registration and licensing processes). At the forefront of the company is a team of professionals. Netent has actively recruited staff from various parts of the world.
Net Entertainment's central office is in Stockholm. In the photo, you can see a relaxation zone for NetEnt employees, where they can chill or generate new ideas in a cosy atmosphere. Each online slot released by Netent since 2012 is unique. There are only a few products that use similar principles of game-play. The company's employees have found it necessary to improve something or enhance their existing machines.
Contact Information to contact Net Entertainment company
You can use one of the contacts below for direct contact with the Netent company:
Stockholm, NetEnt NE AB, Luntmakargatan 18 SE-111 37 STOCKHOLM SWEDEN.
Phone: +46 54 500 8578
Fax: +46 8578 54510
E-mail: info@netent.com, ir@netent.com or press@netent.com
VAT: SE556532644301
Registration number: 556532-6443
Quality of online casino software
NetEnt games and software are trendy in Scandinavian countries. The package offered to online casinos includes full support in twenty-two languages. "We know and understand that the constant innovations in development are an integral part of the development of the latest successful, attractive and profitable games". This statement can be regarded as the motto and the target pointer of the company. The growth of this company has been remarkable. The number of NetEnt casinos was about 40 sites in 2012-2013; in 2014, this figure breached 100 operators, and in 2023 the number of casinos on Netent is 3000+.
Online slots by NetEnt always keep players in suspense. Players get a lot of emotions and can hit a big win. If you want to know more about the technical part of online slots not only by Netent but most popular providers, please visit the section How to win at online casinos".
According to statements made by the management, the fundamental principle of NetEnt software is fair play for all gamblers. This rule has no exception. All players are on an equal footing, and each of them has an equal chance to get a big win. We remind you that Mega Fortune slot holds the "Guinness World Record" for the most massive lump sum paid jackpot at an online casino. Fantastic 17 million forever changed the gambler's life in one spin of the reels.
NetEnt software packages for online and land-based casinos
There are two main packages offered by Net Entertainment Company. Each of them is directed to its audience. Partners of the company can be both: online operators and land-based casinos.
Casino module package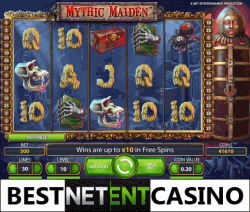 The first software package by Net Entertainment is called casino module, and it was aimed at the integration of the platform at online casinos. This development has already been tested and successfully installed in online casinos and showed excellent results.
Starter set of games is a limited number of slots and all table games (poker, roulette, blackjack).
The standard set is all slots and table games.
A complete package of services is available only to casinos that meet several increased requirements of financial security. This package contains all network jackpots, including Mega Fortune and Hall of Gods.
In addition to the listed, casino module unit from NetEnt also supports "mini-games" package for quick games and advanced settings for big rate increases and VIP players.
Slots of casino module
The primary product of Net Entertainment platform isn't
roulette
,
poker
or
blackjack.
The stars of this manufacturer
are the slots
. Each of these games is unique. Games are created in such a way that every player can find something just for himself. The interface of the slot machines is intuitive and has a flexible configuration of multiple parameters that create a comfortable atmosphere and ensure play-ability. Fascinating images and pictures are added a pleasant taste of playfulness to the visual perception. There are many integral bonus games and bonus spins with unique features.
Features of casino module
The user interface allows gamblers to try all games instantly, without demanding the user to download the software, to register on the site or to deposit real money. That means that all games developed by Net Entertainment are available for free play. All gambling operates directly via the browser using Flash and HTML 5 technology so that users do not have to download anything. For gamblers with a high-speed connection, the games are loaded within seconds.
Casino Cafe module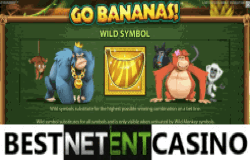 The Casino Café package is ideal for small and medium-sized businesses that want to run their own land-based slots casino with Netent's licensed slot machines.
This unit integrates all the games, as well as the admin panel, which displays information about everything that is happening in the hall on the screen. Casino Cafe provides an elaborate tracking system that allows operators to obtain a complete overview of the work that means to pay more attention to specific details about each gambler and his gaming sessions.
All these factors allow operators to be aware of every problem and easily keep track of all sorts of difficulties that require their intervention. Casino Cafe by Net Entertainment gives you the same efficiency and quality of work without the needs of big staff and employees. Having enough space and having a "pass-through" place among guests equals a lot of potential gamblers; you can earn money without investing a lot of money in the development and implementation of its software. The module "Casino Cafe" allows you to integrate the software within a few days.
Using multiple language support, integrated at Net Entertainment software is available in English, Spanish, German, Dutch, Turkish, Greek, Hebrew, Swedish, Danish, Norwegian, Finnish, Russian, Italian, French, Polish, Czech, Portuguese, Estonian, Croatian, Hungarian and Romanian. Such a wide range of languages always helps to attract new gamblers from different countries, so the Casino Module by Net Entertainment is a reasonable and right choice for operators of online casinos all over the world.
Where to play?
Playing at Fastpay casino, you can be calm about withdrawals, 100% trusted operators. With their VIP loyalty program and perfect customer care, the casino is among the best in the world.