Details

Written by

Vladislav Dibrov
Last Updated: Thursday, 12 January 2023 10:10
Jackpots in an online casino
This page contains information about progressive jackpots at the online casino: how they are formed when is worth to start spinning, why players from some countries win jackpots more often than other countries?
Have you noticed that players from Sweden win the progressive jackpots more often than others? But why? After all, Sweden is by no means the largest country. Let's try to understand this phenomenal luck. Is it possible that NetEnt software is "tweaked" in favour of its countrymen?
Progressive jackpots in the casino
Let's start with the technical part. How are formed the significant amounts of the progressive jackpots and how casinos are paying-out such a payment (million euro)? Why casinos are happy when players hit the jackpot on their websites?
How the payments are formed

At the slot machines with progressive jackpots, a small percentage of each bet is added to the jackpot fund.
For example, in Hall of Gods slot machine RTP (return to player percentage) is 95.5%, which is below the usual of 96-98%. It is precisely the difference, and it is collected for progressive jackpots. So, when a player bets in €100, the jackpot will increase by €1.5.
Another example would be a sensational Mega Fortune slot, that got into the Guinness Book of Records for the payment of largest online progressive jackpot. Here RTP is 96.4% in favour of the progressive jackpot and charged from 0.6% to 1.6% of each bet.
Types of jackpots
There are two types of progressive jackpots in Netent software:
Local. They are formed for each of the online casinos separately. This type grows very slow, as it's collecting money only from one online casino.
Global. These jackpots are mutual for all online casinos. All players that are playing at the current slot contribute to the global fund.
The major difference between them is: for the local, the casino owner caters for the entire amount of the jackpots, but global is 90% funded by Netent and only 10% by an online casino.
Why casinos are happy when a player hits?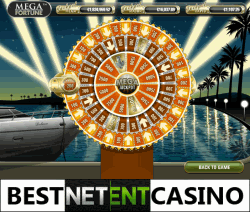 Global jackpot pay-out in the Netent casino is simple and clear: 90% of the amount pays Netent, and a casino pays only 10%.
Players who are hunting for progressives are extremely gamblers. Imagine a player who wins a million and gets it to the wallet without problem and delay. What is the probability that he will continue playing at this casino with very high stakes? I think it is very high. The casino owner is pleased when players win the global progressives because online casino pays only 10% of the jackpot and have a high chance that the entire amount of the jackpot would be lost in the same casino.
Why Swedish players win more often than others?
Netent is a Swedish company. Only in 2017 Netent slot machines have been integrated into more than 2000 online casinos around the world. But most progressive's jackpots are won by Swedish players. Don't you think it is strange? I believe that it is.
The astronomical sums of progressive jackpots need additional attention. Perhaps, Netent's software can trigger it only to the most loyal players that lost a lot. Issuance of the jackpot must be completely random (as any other spin), but the winning of millions must likely be connected to the software owner.
Maybe, people who won the jackpot at the casino must live in Sweden. While the company was small, and the slot machines were popular mainly in the Swedish market, such a condition would be very logical. In this case, there is no problem with both the Government of Sweden and tax authorities of other countries (to outflow some large amounts to the country).
The myth of a positive mathematical expectation, when hunting a progressive jackpot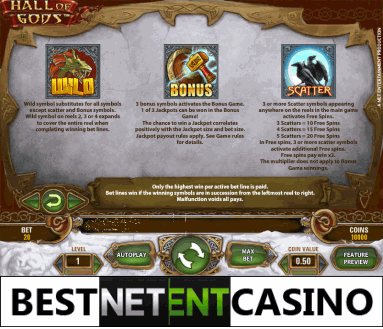 One day, I came across an article that at first glance seemed logical. It was called "Positive expectation of winning the progressive jackpot." The article's motto was to hunt the progressive jackpot has the positive mathematical expectation of winning. Somehow no matter how much the player has lost, but when the jackpot is hit - player's losses will be covered, even win more. At that time, I had a little experience playing at online casinos, and these arguments seemed to be very logical. Now I can say with confidence that this is nonsense.
Let's try to calculate. We have official data from the Netent company that in Arabian Nights online slot, the probability of hitting the progressive jackpot is 1 to 5 431 415. Let's suppose that player is gambling via €5 per spin and have an unlimited budget. He will need to invest €27 157 075 to get a progressive jackpot (statistically). The maximum winning in Arabian nights was €8 million. Which advantage were they talking about?
Why is the chase pointless?
Catching progressive jackpots can be compared to lotteries, in which millions of players are involved. To guarantee a win, you must buy all the lottery tickets. Even if another player buys one ticket, maybe you lose all your money. The same logic applies in the progressive slot machine, with a significant number of players. Even if you have several islands for sale (you need only luck), to get involved in such ventures is risky.
Here are the main reasons why it is not necessary to sell the apartment in hopes of catching the jackpot
To have a guaranteed jackpot winning, you must be the only player at this slot.
Online casinos should be honest, not just with "native" accounts.
The only reliable and popular casino could pay such a huge amount (even 10% from 10 million is 1 million).
You must be 100% sure that there is a technical possibility to win the progressive jackpot.
You must have an unlimited budget for betting.
At the very end is, you will buy all the tickets from the "lottery", but you will pay much more than progressive jackpot fund.
Where to play?
Fastpay casino pays money to payment systems and bank cards within a few minutes.