Details

Written by

Vladislav Dibrov
Last Updated: Thursday, 02 November 2023 22:02
Are Online Casino and Pokies Legal in Australia: Laws and Regulations of Online Gambling
The online gambling industry in Australia is experiencing significant growth, with numerous new casinos emerging and existing ones consistently drawing thousands of users each year. Given this dynamic environment, many prospective Australian gamblers inquire are online casinos legal in Australia. In this article, we will provide an overview of the regulations governing gambling in Australia.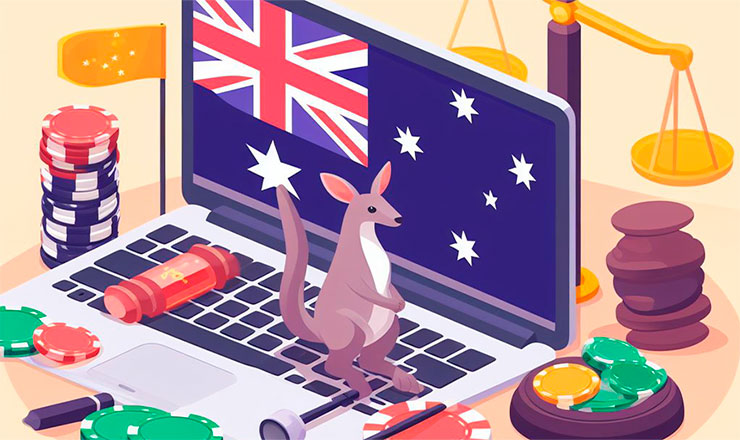 Additionally, we will explore the scenarios in which it is entirely permissible to play casino games. It is crucial to clarify that this content is solely intended for informational purposes and does not promote unlawful activities. Before making any decisions in this field, we strongly advise seeking legal advice from an expert about the legality of online wagering.
Interactive Gambling Act 2001: Online Casinos and Pokies in Australia
Answering this question definitively is a complex matter. On one hand, the Interactive Gambling Act (IGA) of 2001 explicitly forbids Australian companies from offering pokie services to Australians via technological platforms, such as the Internet and mobile communications. Nevertheless, residents of Australia have the freedom to access and utilise services provided by overseas casinos.
The Interactive Gambling Act 2001 contains no clauses prohibiting Australians from registering on foreign websites offering wagering services. Additionally, it's important to highlight that not all forms of placing bets are banned in Australia. For instance, sports betting and lotteries are permissible as long as they are conducted by licensed operators.
IGA and Gambling Laws in Australia
Overall, the regulatory landscape for this industry in Australia is notably intricate. Each state and territory maintains its set of laws that govern gambling online services. Simultaneously, there exists federal legislation known as the IGA, introduced in 2001, to oversee considered services. According to its creators, this act was designed to safeguard Australians from the potential adverse consequences of games of change.
What is the IGA
The primary legislation governing the relevant industry in Australia is the Interactive Gambling Act. It prohibits Australian and foreign operators from providing wagering services to a customer physically and online. Furthermore, advertising of real-money games is also prohibited. However, it's crucial to note that the IGA primarily targets service providers, specifically casinos, rather than individual gamblers. Consequently, Aussie users are legally permitted to engage with the services of any operators without violating the country's laws.
Changes to the IGA in 2017
The Act has undergone several revisions, with one significant amendment taking place in 2017:
The Act established a register of licensed casino providers, which exclusively features trustworthy online casinos that have undergone strict tests by the regulatory body.
Additionally, the ACMA has implemented restrictions on certain operators, prohibiting them from extending credit lines to Aussies.
Furthermore, the regulator has devised a range of effective measures to enhance the oversight of interactive gambling providers.
Changes to the Act in 2019
In 2019, the authorities introduced the BetStop program, which enables Australians to exclude themselves from all online platforms licensed in Australia voluntarily. To utilise this service, individuals can submit an official application to the relevant department.
Gambling, Sports Betting and Lotteries Laws by Australian Territories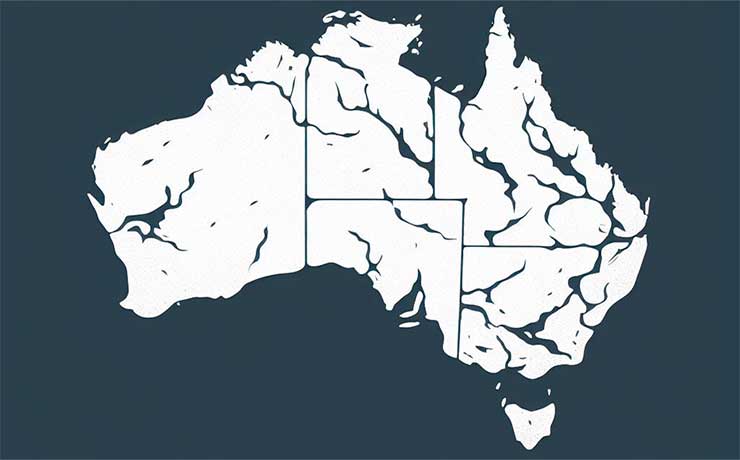 The regulation of online gambling in Australia is structured around the authority of individual states and specific regions. This differs entirely from the United Kingdom, where a central regulatory body, the UKGC, oversees all aspects of casino regulation. Regulations in Australia are decentralised, with each of the country's eight territories having its regulatory authority:
Victoria. The VGCCC manages the casino market in Victoria. This regulator assesses both land-based and online casinos for compliance with regulatory requirements and issues licenses.
New South Wales. Liquor and Gaming New South Wales (L&GNSW) serves as the regulatory authority in this region. It operates following the laws of Gaming and Racing, the Casino Control Act 1992, and the Gaming Machines Act 2001.
Queensland. The Queensland Office of Liquor and Gaming Regulation is responsible for regulating online casinos and handling punter complaints. It operates within the State's Department of Justice and Attorney-General.
Australian Capital Territory. The GRC oversees the legal online gambling market in the Australian Capital Territory, functioning under the framework of the Casino Control Act 2006. This department falls under the jurisdiction of the Minister for Racing and Gaming.
South Australia. The LCSA manages the gambling businesses presented online in Australia, scrutinising industry participants and issuing licenses. It also finds prohibited gambling activity.
Tasmania. The TLGC serves as the regulatory authority in Tasmania.
Western Australia. The Western Australian Department of Racing, Gaming, and Liquor issues licenses, monitors the activities of the industry representatives and handles punter complaints.
Northern Territory. The NTRC oversees the sites that accept Australian citizens in the Northern Territory and is under the jurisdiction of the NT Department of the Attorney-General and Justice.
Regulation of Online Casinos in Australia at the Federal Level

Besides the regional and territorial regulators, the Australian Government also plays a role in managing interactive gambling services for real money at the national level. Three key federal departments involved in this oversight are ACMA, AUSTRAC and ACCC. ACMA (Australian Communications and Media Authority) controls illegal online gambling and prohibits providing services through telephone and the Internet. The agency enforces prohibitions on several activities associated with this field:
Casinos, poker machines (pokies), and poker services.
Accepting live bets at online sports betting.
Operation of many illegal gambling websites without a license from the regulator within Australia.
Instant lotteries on many sites via the Internet to people in Australia.
AUSTRAC (The Australian Transaction Reports and Analysis Centre) assumes responsibility for Anti-Money Laundering (AML) and Counter-Terrorism Financing (CTF) oversight within wagering services. It is crucial to monitor and address financial transactions concerning Australian-based online and land-based casinos.
The ACCC (The Australian Competition and Consumer Commission) is primarily tasked with regulating providers concerning competition-related matters, encompassing advertising and promotion.
Using Offshore Online Gambling Sites
Casinos holding an Australian license are prohibited from advertising their services to Aussies and providing those services to them. However, foreign operators, which are based in foreign jurisdictions and operate under different licenses, are allowed to offer their services in the Australian market. Australians are not in violation of the law if they choose to use the services of foreign casinos and play online, as these platforms are outside the scope of Australian regulatory restrictions.
However, users should exercise caution in online gaming when dealing with offshore gambling operators. It is crucial to conduct due diligence by checking for the availability of a valid license and reading reviews from other punters. Our professional reviews can also be a valuable resource for selecting trustworthy sites that accept Aussie citizens, helping users make more informed decisions when engaging with foreign providers.
Responsible Online Gambling in Australia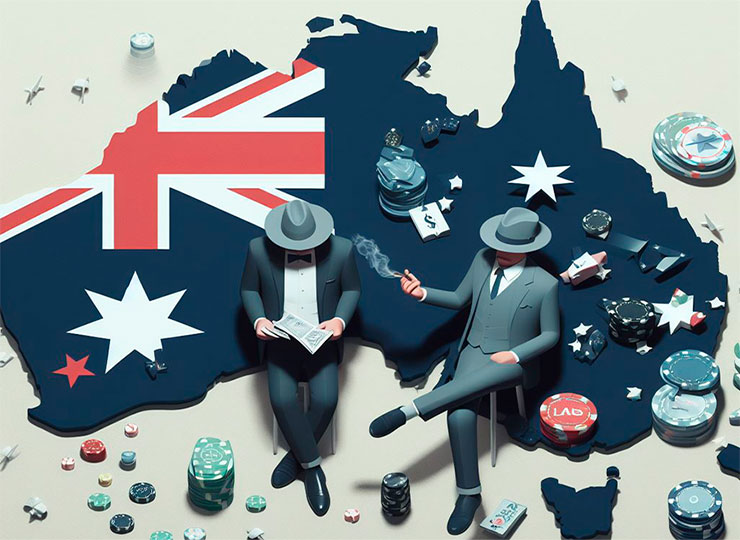 The majority of casinos catering to Aussies under the Australian gambling laws implement several responsible gambling measures on their websites to protect punters from addiction. These measures include:
Deposit Limits. Users can set daily, weekly, and monthly limits on the amount of money, helping them manage their budget.
Time Out Sessions. This feature enables punters to temporarily suspend access to their accounts, typically for a period ranging from 1 to 30 days.
Self-Exclusion. Punters have the option to self-exclude themselves from a specific casino for a duration of their choosing. If the casino operates under an Australian license, users can also visit the ACMA website to exclude from all casinos.
Waging Limits. Users can establish betting limits for a day, week, or month to control their betting activity.
Session Limits. This tool restricts the amount of time a user can engage in gambling websites daily. Once the session limit is reached, the user cannot access their account until the next day.
Loss Limits. Punters can limit the total amount they are ready to lose. When the specified limit is reached, the system prevents further betting.
If you are experiencing problems with self-control and feel that you are becoming addicted, you can contact third-party organisations operating in Australia:
Relationships Australia - https://relationships.org.au/. Experts offer comprehensive support, including round-the-clock telephone consultations.
Lifeline - https://www.lifeline.org.au. Gamblers can contact the specialists at any hour, day or night, for immediate advice and assistance.
Gamblers Anonymous Australia - https://gaaustralia.org.au. The organisation provides a range of recovery programs and arranges in-person meetings in different regions of Australia.
Final Words: Illegal Online Gambling or Licensed Online
Pokies in Australia are not illegal; however, the country's laws restrict games-of-chance providers from advertising and providing certain gambling services to a customer physically present in Australia via the Internet or telephone. Nevertheless, individuals can still access and use the services of online casinos, and doing so is not considered a violation of the law.
Australians have the option to engage in online casinos of offshore origination to get a perfectly legal and enjoyable online gambling experience. These casinos operate without restriction throughout Australia, offering their services via the Internet.
FAQ: Online Gambling Legal in Australia
Am I allowed to play at online casinos Australia legal?
Indeed, you can readily register on the websites of numerous online casinos in Australia without fear of violating Australian law or facing penalties.
How do you choose reliable and trusted offshore online casinos allowed in Australia?
You can use our ratings and expert reviews. We have extensively assessed several dozen online casinos regulated in Australia and evaluated them across various criteria. We have excluded online platforms providing illegal gambling services.
Can I play for free on Australian online casino sites?
Certainly, many online casinos provide Australians with demo versions of pokies. You can play these games with play chips without risking your real account balance.
Which casinos based in Australia are the best?
Based on our evaluations,
Fastpay casino
is a reputable platform to participate in online. It offers a wide selection of over 3,000 games. Additionally, upon registration, you can enjoy the added benefit of receiving
15 free spins
.
What is the legal age for legal online casino Australia?
The country's legislation establishes the minimum age at 18 years. When registering on any licensed online casino website, you must provide your age, and during the
verification process
, confirm it with appropriate documents.