Details

Written by

Vladislav Dibrov
Last Updated: Friday, 21 July 2023 17:56
Responsible Gambling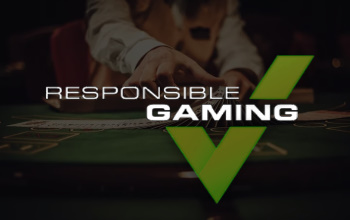 The popularity of online gambling is increasing, and the number of punters with gambling addiction is growing. Gambling addiction occurs due to punters' wrong attitude to online gambling and neglect of the recommendations given by experts.
As a result of the misperception of gambling, there are risks:
Dealing damage to the psychological health of the punter.
Financial losses, up to bankruptcy.
Causing moral and economic harm to loved ones.
By maintaining a healthy and safe gaming culture, the online casino customer will avoid the symptoms of addiction and problems with loved ones and the law because gambling addiction often leads to theft and litigation with creditors.
Contents:
Our Philosophy on Responsible Gambling
As an information portal demonstrating all the advantages of online casinos, we strongly emphasise responsible gambling practices. We believe it's important to discuss not only the best bonuses in gaming clubs but also to provide resources that help prevent addiction to gambling.
To that end, we have prepared a series of professionally crafted articles that cover a range of topics, including Australian casino limits, the nature of gambling addiction, warning signs and causes of gambling addiction, and resources for seeking professional help in the case of gambling addiction. By providing this valuable information to our readers, we hope to help them make informed decisions about gambling online.
We understand that many people enjoy the thrill of playing casino games and betting on sports, but sometimes it is hard to know if you are addicted to gambling. Still, we also believe doing so responsibly and sustainably is essential. By following established guidelines and seeking help when necessary, we think it's possible to enjoy the benefits of online gambling while minimising the risks.
Protecting Minors from Gambling
Even more problematic is online gambling for the mental health of minors. Experts attribute this to the fragile psyche of citizens under 18 years old. To protect juveniles from numerous risks, registration in casinos of all formats is allowed from 18. For this purpose, registered punters must provide scans of personal documents confirming their age.
Avoiding Losing Control of Gambling
Loss of control over gambling leads to psychological problems. But this is only part of what can happen to someone who has lost control of the game. So it is essential to take responsibility for your gambling habit.
Many gamblers get in trouble with the law as soon as they stop gambling. Litigation, threats from creditors who are owed thousands of dollars, delinquency on utility and other bills - all these problems arise against numerous losses in online casinos and unsuccessful attempts to recoup.
See our article on gambling psychology at a casino. It can help you identify your gambling problems and deal with them early.
Tools and Resources for Gambling Control
All online casinos with a license have self-control options - they are available to all registered customers, regardless of status and experience. Allows you to set limits on the following:
Rates.
Time spent on the site.
Winnings.
The punter can block access to the sites of casinos for a while, allowing him to wean himself from gambling. After the specified period, he can again use the account.
Tracking Your Gaming Activity
Game activity control is essential for a punter who wants to avoid gambling addiction. For these purposes, it is possible to use the following methods:
Controlling the volume of bets - by setting a specific bankroll limit for himself, the punter does not go beyond it.
Bet size control - no matter how much the punter wants to bet higher during successful spins, he does not increase the amount.
Game session control - the punter spends a specific time playing games, not a minute more.
If you control gaming activity, there will be no problems with gaming behaviour. Failure to comply with the established principles and uncontrolled time spent on the site leads to involvement in the game.
Setting Deposit and Loss Limits
Setting limits on deposits and losses helps gambling casino customers avoid financial ruin. And even if it does not come today or tomorrow, after a month or more of uncontrolled gambling, due to the wrong behaviour of a fan of excitement in an online casino, the loss of financial independence is inevitable.
To set limits on deposits and losses, use the self-limiting options provided by the casino. This should be a licensed platform that complies with the conditions for obtaining a document for organising gambling on the Internet.
Signs of Problem Gambling
The following are apparent symptoms that indicate a visitor to online gambling sites may have a gambling problem:
Reckless game - the client does not want to leave the site even when his deposit account has almost zero balance.
Secret game - the punter avoids answering the question "How much do you spend on bets in the casino?" does not recognise to friends and acquaintances what part of the income he invests in gambling, constantly lies about how much time he spends in the casino.
Chronic game - to place a bet in a casino, a punter is ready to do anything - take a loan, steal, borrow money from friends, sell a property. His capital has already been lost.
Getting Help for Gambling Problems
Gambling addiction is not just a problem but a disease that requires treatment. Therefore, the punter cannot do without professional help on his own. If at least one symptom, at the first signs noticed by relatives or friends, you need to sound the alarm and involve loved ones in the problem - they cannot remain indifferent. Experts compare pokies addiction with drug addiction and alcoholism, which is a good reason for immediately seeking professional help from medical professionals.
The main types of professional assistance to gamers:
anonymous rehabilitation in the hospital the clinic;
complex psychosocial therapy;
treatment and prevention of depression associated with the inaccessibility of gambling;
drug therapy that restores the functions of the nervous system;
treatment of comorbid addictions, such as alcoholism.
Contacts For Help With Gambling Addiction
If you or someone you know is struggling with problem gambling in Australia, resources are available to help. Here are some contacts for assistance:
These organisations offer free and confidential support for individuals seeking help with problem gambling. If you're unsure where to turn, contacting one of these resources can be an excellent first step. Remember, responsible gaming means knowing your limits and seeking help if needed.
Pokies Anonymous
You can also contact support groups Pokies Anonymous. Pokies Anonymous is a support group for people who want to stop playing pokies, commonly known as "pokies" in Australia. The group follows a 12-step program similar to Alcoholics Anonymous. It offers a space for individuals to share their experiences, connect with others with similar struggles, and receive support and encouragement to overcome their addiction.
Here are some contacts and links for Pokies Anonymous support in Australia:
In addition to Pokies Anonymous, many other resources support individuals struggling with problem gambling related to pokies or other electronic gaming machines. If you or someone you know is experiencing problems with gambling, reaching out for help is an essential step in taking control of the situation and getting back on track.
Overall Conclusion
Responsible online gambling starts with choosing an entertainment platform. We have selected the best sites for playing for money, where responsible gambling rules are observed. By not advertising casinos but only helping punters find a convenient, licensed platform that strictly adheres to the principles of responsible gambling, we contribute to the prevention and fight against gambling addiction.
However, the punter must independently control his playing time and the deposit amount to not fall into the gambling addiction trap. It is better to prevent the disease initially than to lose all personal capital, get into debt, quarrel with friends and relatives, and then spend money on treating gambling addiction.