Details

Written by

Vladislav Dibrov
Last Updated: Saturday, 08 April 2023 01:08
Gambling Problem in 2023: You Should Know This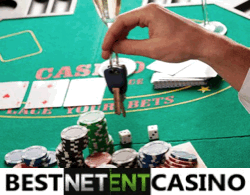 Many movies, TV Shows, and life moments are entirely predictable, but there are times when you may get surprised by an unpredictable moment. Just remember how pissed you are when you see the losers winning, life is unfair, right? You may be lazy but have a well-paid job and plenty of chicks. You may spend your time doing nothing, and your brain is so unique that you may compare yourself with Steve Jobs.
Many things happen because of chance, luck, and the skills to be cunning, but these will not work if you are a gambler! All players end up in the same sad way. There is no way you are a happy gambler. I do not know anyone who was satisfied by his game or even could control himself by playing only during holidays or time by time. The gambler will drown sooner or later; it is just about time.
Consequences of Gambling Interests
The gambling problem is a mental illness. Some hormones show up in your head in different moments of the game, similar to those caused by cocaine use. Not to mention the everyday adrenaline. Have you ever felt the feeling of depression, fatigue, or the desire to fuck the rest of the money or go to bed? Say hello to adrenaline, or better said to anything else that is still there after it. Every schoolboy knows how to use it. Its effects on the body should be short — leave behind the tiger, make an incredible jump over the fence and so on. The gambler will probably experience it all night while playing in the favourite pokie. I am not a biologist, but I am sure it causes serious problems. If you fuck yourself with the game, be ready to face the issues you will get regarding your nerves, teeth, heart, kidneys and money. In addition to psychic breaking, consider adrenaline.
Did You Know That Pokies are Developed With The Help of Psychologists and Psychiatrists?
Well, it is a different story.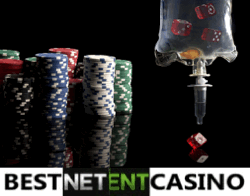 If you are a gambler, you always think you are not like everyone else and are the best, the luckiest. You keep saying that the game is just a hobby, a temporary occupation. Sooner or later, you will fuck up all your savings and your job if it relates to finances. You will have no decent clothing, but you will have lots of credit. Yep, you may be more successful than your friends, but you will look worse, worse than the shit is and even will keep track of their salary. You will not be killed in an instant, the gambling will destroy you gradually, as the heroine does, and it is more patient than you are.
You will keep doing it until you realise that you are fucked up. No one managed to fight this illness completely. Everyone who gets rid of it is somewhere at the bottom. You will always live that feeling of revenge. When you finally understand that this mission cannot be completed, you will see the game as a source of income. No player knows what the future brings. You may be a gambler somewhere deep in your blood, as the hepatitis virus needs the right moment to show up, and here comes the nightmare of your life.
Those who endure this feeling suffer more. The nature of the matter is that if something goes wrong, you go as far as possible to prove it differently. The more you endure that feeling, the worse. The game will destroy you in the end. It is a matter of time and nerves. Weak people lose their personality. They start drinking, and most of them become criminals. The game takes your life. Your friends, chicks, contacts, and youth are gone. Oh, well, you may say that the loss makes you earn more. Stop that bullshit! There is no reason for the game. Everyone will be drowned sooner or later. It took me ten years of gaming. It is all about me.
Related Articles