Details

Written by

Vladislav Dibrov
Last Updated: Monday, 20 November 2023 20:26
Online Casino Chargebacks: How To Make Successful Chargeback Dispute
Initiating a chargeback online casino involves significant effort but remains feasible, enabling players to reclaim funds from a digital gambling platform. If you decide to reverse a deposit made to a gambling site, retrieving the funds to your card or e-wallet is straightforward.
However, if the deposited amount has already been lost, reclaiming it becomes challenging yet still achievable. To reclaim the funds spent on your bank card or e-wallet, contact the casino and your servicing bank with an appropriate application. This process demands perseverance and a substantial time commitment. This article will guide you through the steps and aspects of the procedure.
Safest Online Casinos
100 % up to 300 AUD + 100 Free Spins

Crypto bets
24/7 Support
Instant withdrawals

Play for real
100 % up to 150 AUD + 100 Free Spins

Multiplier race
24/7 Support
Buy Feature pokies

Play for real
What Is A Chargeback On An Online Casino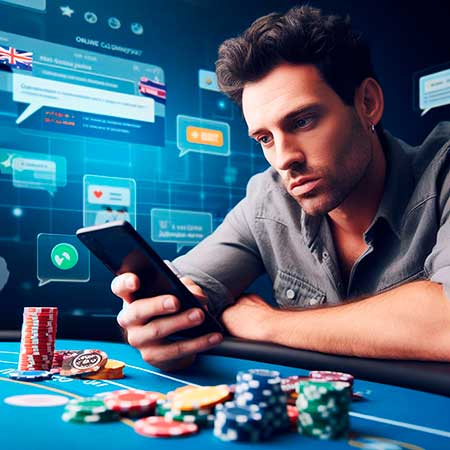 Chargeback is a procedure for returning funds to the buyer or recipient of the service. Through this mechanism, individuals can reclaim their funds for items or services that don't meet the promised quality or that the buyer finds unsatisfactory. Chargeback is a widely practised process in the online gambling industry, subject to legal regulations. It functions effectively in the USA and European countries. Similarly, in Australia, the law facilitating the reimbursement of funds to the purchaser of a service operates successfully. A chargeback allows users to retrieve funds onto a bank card, even after losing them in an online casino. While this may seem advantageous, the process involves significant effort.
Why Are Casinos So Interested In Chargebacks
Typically, many online gambling establishments address the user's needs by promptly returning the funds. Often, a well-crafted request sent via email to the support service is adequate for this purpose. The online casino is vested in maintaining customer loyalty and encouraging continued patronage within its establishment.
Are There Chargeback Frauds in Gambling
Unscrupulous users may use chargeback scams to defraud the casino, employing various deceptive schemes. For instance, a punter might contest a charge with the bank, claiming that the payment made on the card was not authorised by him but rather by an entirely different individual. Deceptive actions from punters while disputing chargeback claims pose a significant challenge for casinos. Certain gambling establishments have implemented regulations within their User Agreement to prevent users from abusing the chargeback system.
Who Can Take A Chargeback From the Casino
Users who perceive that the casino has delivered bad gambling services can utilise this procedure. Nevertheless, it's crucial to anticipate that the casino might conduct further verifications. For instance, additional checks may be initiated if the cardholder and the bank are in different countries or if one card is associated with two distinct accounts.
When Chargeback Dispute From A Gambling Site Is Possible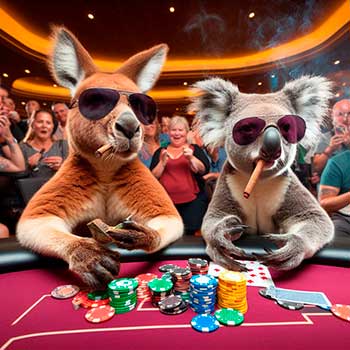 In numerous instances, users can effectively reclaim their funds to their card or e-wallet, with significantly increased success rates under specific circumstances:
Fraudulent games or unfair practices on the website. If you have evidence of manipulated outcomes or illicit actions by the gambling establishment, you stand a good chance of retrieving lost funds. Providing online gaming screenshots and a record of lost bets can bolster your case.
Low service quality. If you find the services unsatisfactory or do not meet the stated standards, you can refund your money entirely. Initially, attempting to resolve the issue with the casino's support service is recommended. If unsuccessful, direct contact with the bank becomes an option.
Unauthorised charges on a bank card. Instances of charges appearing on your bank statement also merit successful reimbursement.
Violating the T&C. If the casino fails to fulfil its obligations outlined in the T&C in good faith, initiating a chargeback is a viable option. This might involve delayed payments or unjustified denial of bonuses, among other breaches.
How To Make An Online Casino Chargeback Australia
This process comprises three crucial legal actions against the casino that should be meticulously followed in a specified sequence to enhance the likelihood of successfully reclaiming your funds. Here is how to get money back from online casino and which steps you can take:
Reach out to the casino's support service and attempt to resolve the issue by clearly articulating the reasons for your dissatisfaction and the intention to reclaim funds. Many online casinos might offer compromises, alternative solutions, or refund the funds at this stage. If the matter remains unresolved in your favour, proceed to the next step of disputing charges.
Contact your bank and prepare a legally sound application, providing all necessary evidence: a comprehensive bank detailed record of your transactions, screenshots of communications with the casino's support service, and proof of fraudulent gaming. You must also provide relevant documentation and evidence to support your case.
Maintain communication with the bank and be prepared to furnish additional documents if required throughout the disputing a charge.
If you have done a chargeback successfully, you can expect to receive refunds credited back to your card or bank account shortly after that.
Which Payment Methods Support Online Gambling Chargebacks
You can dispute the chargeback from online gambling sites and get a full refund only if the payment is made using the following means of payment:
Debit cards Visa, Mastercard, American Express, etc.
Some e-wallets, such as Skrill and NETELLER;
Bank Transfer.
If you've deposited real money to an online casino using cryptocurrency, there are no chances of a successful chargeback. In Blockchain technology, transactions are conducted anonymously, making charges from online gambling impossible.
Are There Online Casino Chargebacks Time Limits
The window for a punter to request a chargeback spans 120 days, commencing from the completion of the transaction, not from the time the money is lost. It's crucial to note that this timeframe operates based on calendar days, encompassing weekends and holidays. Once this 120-day period elapses from the transaction date, initiating a chargeback becomes impossible.
Precautions & Important Moments For Successful Online Casino Chargeback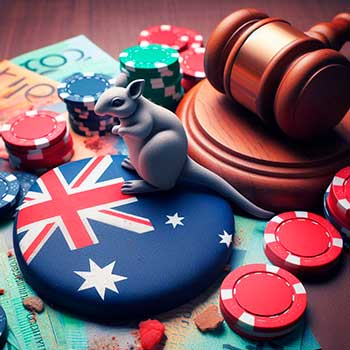 If you're confident that the gambling platform is operating in bad faith, violating the user agreement terms, and engaging in fraudulent activities against you, initiating the chargeback process is a viable option. Keep in mind these essential points:
Try to dispute the problem with the casino's support team before involving the bank card issuer.
Refrain from defaming the gambling establishment or breaching the user agreement, as these actions can negatively impact your case.
Consider seeking assistance from a professional lawyer who will help you handle chargeback. They can assist in crafting the appropriate request for the bank to reverse funds.
Potential Risks of Making Chargeback Request
Getting your money back from a casino can result in several adverse outcomes for the punter, including:
Prohibition from registering on a specific casino website. Such an outcome occurs in approximately 90% of cases.
Facing criminal charges and legal repercussions for users who make false chargebacks, potentially leading to fines, criminal charges, account blocking, or even legal penalties such as imprisonment.
Potential blockage of bank cards and accounts by banks. It's advisable to provide all necessary evidence with the application to mitigate these consequences.
Chasing by the casino (especially by those operating illegally). This happens extremely rarely, but the risks are still present. It is important to know your rights and be able to protect yourself legally.
Types of Online Gambling Fraud
In practice, users often commit fraud, attempting to deceive the casino. In these cases, chargeback becomes nearly impossible, and the procedure may lead to adverse consequences for the punter. Here are some prevalent types of fraud in online gambling:
Creation of multiple user accounts in an attempt to abuse the bonus offer. Remember that casinos consider this a direct breach of the Terms and Conditions.
Using someone else's bank or credit card to deposit in an online casino. In this case, it is extremely challenging to execute a chargeback.
Alternatives to Chargebacks
Making charges on your bank is a multifaceted and time-consuming process that demands significant effort and, at times, legal expenses. Furthermore, it can lead to unfavourable outcomes for the punter. Here are some tips and strategies to evade the necessity of requiring card charges from online casinos:
Review the terms outlined in the user agreement before making a deposit.
In case of any issues (e.g. fraud or unauthorised charges), attempt to resolve them directly with the casino by contacting their support team.
Adhere to the principles of Responsible Gaming. These guidelines are crucial as they aid in shielding oneself from gambling addiction and preventing further financial losses at casino games.
Almost all legitimate casinos have responsible gaming tools:
Deposit Limits;
Time Out Sessions;
Self-Exclusion;
Wagering Limits and others.
If you cannot cope with addiction on your own, you can always turn to third-party organisations for help:
GambleAware - https://www.begambleaware.org;
Gambling Therapy - https://www.gamblingtherapy.org;
Gamblers Anonymous Australia - https://gaaustralia.org.au.
Conclusion
In conclusion, it is worth emphasising the key points mentioned in the article:
The chargeback is a claim to reclaim funds from Internet casino sites.
Valid reasons to make a chargeback include inadequate service quality or quantity, unfair practices by the casino, or breaches of the user agreement terms.
Dispute resolution with the casino directly before involving a cardholder's issuing bank.
Before proceeding, understanding the potential risks and consequences associated with disputing casino charges is crucial. Chargeback is a high-risk procedure.
FAQ
Is it possible to get a refund from an online casino?
Yes, it is quite possible. You can contact the bank or credit card company if you can't solve the problem directly with the casino. You must fill out an application and attach all the necessary evidence to do this. You can also dispute the charge from the casino with regulatory bodies like the UK Gambling Commission or Malta Gaming Authority.
What are the potential consequences if I want to get my money back?
There are certain negative consequences. For example, a bank may block a user's account, or a casino may prohibit a punter from registering on the site.
What is the timeframe for the chargeback process?
The procedure can be initiated within 120 days from the transaction date, considering all calendar days, not solely working days.