Details

Written by

Vladislav Dibrov
Last Updated: Thursday, 12 January 2023 10:28
Fast payouts and gambling psychology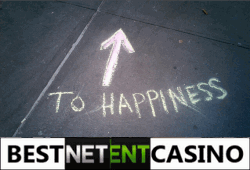 2016 was quite an innovative year for online casinos. They started offering promotions,
fast payouts
and other things that would make them stay alive in the market. Many casinos began offering better services than the others. At this point, the competitors accepted the challenge. How do fast payouts work?
Big win - big stress
If you even playing at the most trusted casinos, you may still experience that the little stress after requesting a withdrawal. You cannot wait to see it in your account. Until you know the money in your e-wallet, you may still doubt the casino reliability. "Did something go wrong, or are they cheaters?" you would ask a question yourself. All these delays and verifications are a marketing trick — most often the players will fall into it by cancelling the request and lose the penny. But we are talking about the fast payouts here. They are out there, and we go for them. And you know those moments when they should process your request in 10 minutes, but for some reason, they do it in 15 or even 20.
So, playing for a year at Fastpay casino, where at that time you could have requested withdrawals twice per day — in the morning or evening, I was quite surprised how fast the withdrawals may be, and I liked it. I had not even been worried about the processing time. Also going all in with a deposit from my purse, I knew that another withdrawal was coming to Skrill or card, and there was no way to lose it at that moment.
About fast money withdrawals
Speaking of fast payouts, they do more harm than good. The player got his winnings and then comes that a feeling of getting more and that money is deposited back by small amounts, followed by the remaining one. The players with a gambling problem like the fast games, fast payouts, and they keep going over and over the same cycle until they have no more funds left. You better do not use the electronic purses wait a couple of days (from 3 to 5) by requesting the withdrawal to your bank card. All these instant payouts are bad enough. They allow you to play all day long by requiring withdrawals and making new deposits in an instant. By requesting a payout, the game session should end. You got that precious time to spend the money on something useful, to pay the debts and live your life. Therefore, it is quite significant to choose a casino that would not cancel your withdrawal or would process it not so fast. The fast payouts would mean the quick deposits back. Of course, it is for our convenience. However, the way we act in such moments by doing more harm than good.
What for do you start playing at a casino? Usually, people play casino to earn more. You even have got the option to request fast payouts, this way you would hardly see a real penny. I had a bad experience in my last games it showed that, no matter how much you may win, everything will be deposited back the same day. You would control yourself maximum for a day and then here it goes. You should think about it.
A fast payout is like that experiment
Perhaps, you have heard about the classic test of the 50s, in which the psychologist's Olds and Miller had accidentally found the "pure happiness" zone in the rat's brain. Let's not exaggerate the good intentions of the scientists: initially, they had planned to deliver the pain to rats. However, by placing the electrodes almost in the centre of the brain, they had unexpectedly noticed that the rat kept pushing the lever that was delivering electrical impulses. The further experiments had shown that some rats were willing to push the lever all the time, 2000 times an hour, forget about sleep and food. Neither the sexually mature females nor the physical pain would have stopped them from pushing the "magic button".
Where to play?