Details

Written by

Vladislav Dibrov
Last Updated: Thursday, 12 January 2023 15:02
How to become a dealer in Russian casino?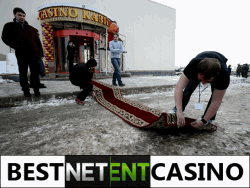 Today I want to tell you about how to become a dealer (or dealer) in one of the Russian casino. First of all, this information will be useful for job seekers who do not have experience in business related to gambling. We analyse the main points relating to the training of personnel, the average wage, the separation of tips and bonuses that you will receive, depending on your skill level.
How is training?
If you do not have experience and want to become a dealer in a casino, then you will have to pass the so-called training. This training, during which you will learn to deal cards nicely, adequately run the ball on a roulette wheel and, of course, quickly and correctly counts the win at roulette. Going forward, I want to note that counting chips on the roulette table is one of the most complicated aspects of learning. You will need a multiplication table for 36, 11, 8, 4, 2 and excellent visual memory, to store the "pictures" rates.
Payment during the period of training
You will promise that the training will be paid. As a rule, it is not. Only those dealers, who get a job in a casino, get some money (usually a small amount) for the training. In the current reality, when a legal casino in Russia is only available in the official gambling zones, you need to be prepared to pay for housing for the period of training.
Who I will be after the training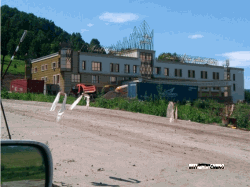 Let's touch on this issue, as the separation between the tip casino personnel. Usually, acts so-called "points system". All the tea in the past month is summarised and distributed among the entire dealer according to the number of points. The more points the dealer, the higher the category and the higher the percentage of tea it will get. Classically, the casino, the following classes of dealer:
Training dealers - a dealer who has just been trained. Usually, it has no score or a score of 1. This category receives the lowest wages, as a minimum share of tea. Often in this category newcomers will be 3-4 months after training. Salaries id in ranges from 10 to 25 thousand rubles (about 200-500$) per month.
Dealer - a dealer with experience. Usually, they have from 3 to 5 points. In this group, the dealer is the first 2-3 years after the beginning of his career. The dealer gets 15 to 40 thousand rubles (300-800$) per month.
Inspector - are an experienced dealer who can work alone (without an inspector). They are tied for the most responsible and massive game. They have from 3 to 10 points and receive the maximum share of all tips, which will bring the casino in the past month. Wages inspector may vary from 20 to 60 thousand rubles (about 400-1500$) per month.
Which is prohibited to dealers?
Once you get a job as a croupier casino you will not be able to do the following things:
gambling (strictly)
appear in those places where the rest of your regular player's casino (not strictly)
communicate with players from your casino is working environment (strictly)
Play (as a dealer) with your friends (very strictly).
Force if the dealers in a casino cheat?
The first - those who value their reputation and rely only on mathematical statistics in fair play. These casinos do not scold dealers for significant losses and are not forced to do manipulations with cards and roulette balls. During training, the dealer does not teach such techniques, but only observe honesty of the game. Recognise these casinos can be on a massive number of cameras, significant investments in the interior and the image of the institution and friendly dealers who sincerely thank you for the tea.
Unfortunately, there is casino-night. Their job is to "cut the money quickly." They do not invest large sums in advertising and central places; do not spend money on a camera system for tracking the players. In such places dealers deliberately trained for cheating and require from them to the player loses.
Where to begin?
In today's reality, when all legal casinos in Russia are concentrated only in the gambling zones, which go out between the players themselves, I think the best thing would be to start your career as a croupier (dealer) by gathering information about the place where you want to work. Here is a short characteristic of each legal (on March 30, 2015) of casinos in Russia.
Oracle casino in the gambling zone Azov City. Employees complain that pay little and require a lot. Gambling zone is going to liquidate; it is not going to. In general, nothing is definite. I would not recommend going there to climb.
Shambhala in Azov City. Unfortunately, I have no information about the staff in Shambhala, but finding this casino gambling area, which is at issue, should not be added motivation for decent pay employees.
Altai palace casino in the Siberian coin. This casino claims to be the most prominent and most respectable casinos in Russia. As far as I know is currently recruiting staff. There are problems in the change management team, but it's better to specify a group of VC or the hotline.
Gambling zone in Primorye began actively built. Perhaps shortly in these institutions need staff. Follow the news of our site.