Top Nyx (Nextgen) slots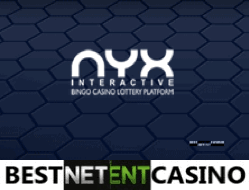 In 2012, there was a merger of two gambling companies - NextGen and NYX Gaming. Namely NextGen software became part of NYX Gaming multi-platform. In total, there are about 600 games from several providers. Approximately 90% of all existing major online casinos are using the services of NYX. The company has offices in London, Stockholm and Sydney, and its games are loved by players from all over the world. It's a really big, respected, international organization dedicated to deliver the best in slots, poker, bingo, lotteries, sports betting and social games.
One of the distinctive features NextGen platform is their versatility. For example, along with the classic games from NextGen, players will also find casino products from other manufacturers such as Aristocrat and ELK Studios. In the list below we present you the best slots from NYX Gaming (NextGen). Note that the slots are listed according to their RTP (return to player) percentage.
Know more
Be sure to use all free features on our website and know more about top slots by Nyx (Nextgen). Click on the links below:
Features of slot machines by NYX
The company do not list the RTP (return to player percentage) of each slot, but the data is already known to testers.
The average RTP percentage of the NextGen slots is between 95-96%. This number is a bit lower than at NetEnt and Microgaming.
Regarding the cycle length and dispersion in NYX slots – this is where they differ a lot from all others. Most of them have long cycle length, huge dispersion and high potential on big win. When you play in NYX slot, you should expect thousands of empty spins or huge winning from the beginning.
It is very hard to pass the cycle through. It means that if machine doesn't want to pay money, it is senseless to bet in more and more money, hoping on their return. This software have very long cycles and it can catch you on this actions.
Top 10 Nextgen (Nyx) slots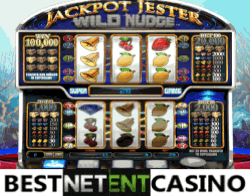 Below you will see a list of top slots from NYX. The list is made on the basis of their RTP (return to player percentage) and is sorted according to this number. The selection of a slot is based on several factors but it generally depends on the player's aims and his/her bankroll.
Jackpot Jester Wild Nudge
RTP: 98%
This classic three-reel slot machine is fun to play and gives solid wins - up to 100,000 coins.
StarMania
RTP: 97.867%
Simple slot machine with a number of outstanding features. An excellent choice for wagering purposes.
DownTown
RTP: 97.5%
Interesting game machine dedicated to the "Sin City" movie. The maximum win in the slot - 22,500 coins.
Spin Sorceress
RTP: 97.136%
High-variance slot machine, thus having a very good indicator of the RTP. A good choice for more adventurous players.
Medusa 2
RTP: 97.07%
RTP is more than 97%. It can be a risky game, but potential on big win is big here.
Jukepot
RTP: 97.07%
Slot machine similar to "Medusa." The theme is romantic and perhaps more suitable for the female audience.
Bangkok Nights
Conclusion
When choosing one of the top Nyx (Nextgen) slots, you choose a game with a very long cycle and a hшпр volatility. When playing any of the mentioned slots above you should be prepared for a long series of empty spins or for a long winning streak. We hope that our list will help you to choose the game for your taste.