Details

Written by

Kamen Valev
Last Updated: Friday, 26 February 2021 09:59
Record winnings at pokies 2021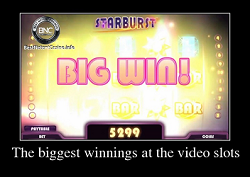 We want to pay your attention immediately that the probability of falling out all of such winnings is minimal. It should not be taken an example from them. You can perceive this information as entertaining fiction, as a review of an expensive car or a chic room in a Dubai five-star hotel. You should not think about it seriously and wake up with the thought: "I have to win this jackpot. After all, that man could win it, so I need to succeed too".
You can win the jackpot, of course, but the probability of this is very, very small. You need to consider this fact. More details about this information we will talk at the end of the article, but for now, you will read about the most important thing is the most significant winnings at the pokies.
Top 10 biggest winnings at the pokies
Let's begin to list the top 10 biggest winnings at the pokies in the reverse order:
10. Mega Moolah, $ 7.41 million, New Zealand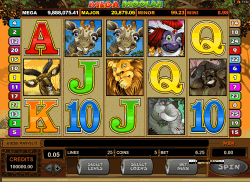 The victory of one young New Zealander in the summer of 2016 opens our top list. He played in the new Casinoland casino in one of the most famous pokies in the world – Mega Moolah from
Microgaming company
. You will meet this pokie in this article many times, thanks to it, many punters have become multi-millionaires for one successful spin. Raviri Pou promised to buy gifts for his family – and we can only guess what it can be: new apartments or new slippers. We should note that it was the first jackpot for Casinoland. And the gambling site does not have to pay the whole winnings – most of the burden is taken up by the developer of the pokie.
9. Hall of Gods, € 7.6 million, Sweden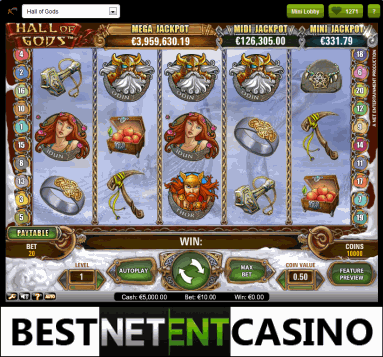 In 2012, one Swedish woman became richer by almost 8 million euros. She spun and played in Unibet Online Casino, and besides not only at one of the pokies from Microgaming, and at
Hall of Gods pokie
from
NetEnt
. The lady played on a bet of € 50, which is quite a solid bet. The lucky winner promised to pay off all credits, to help the family, and also, she would like to buy a new car. By the way, for Unibet Casino, it was not the first breaking of the grand jackpot. By that time, four jackpots over a million euro had been paid.
8. Dark Knight, $ 7.86 million, Australia
In June 2016, the Dark Knight pokie stopped being the part of the line of super-heroic pokies from the Microgaming – the license ended. It's a pity. It was successful for at least one Australian. In the spring of 2016, at Spin Palace Casino, the Australian won $ 7.86 million in just one spin, he broke Mega jackpot which is one of the four presented at the pokie (still there are Mini, Minor and Major). Once the Dark Knight pokie was a real bomb, but in recent years it is not very popular among the players. And especially now, when it is a part of the jackpot system from Microgaming company.
7. Mega Moolah, $ 8.6 million, Greece
There were fewer winnings at online pokies in 2009, so the winning of Greek Georgios looked fantastic. The 36-year-old entrepreneur broke an $ 8.6 million jackpot at Mega Moolah pokie, and it was many years ago when the value of the dollar was much higher. The winner said: "Do not lose hope. One day your life will completely change". Of course, the words are so sweet, but it is easy to say when you have almost a fortune in your pocket. By the way, the Greek played in River Belle Casino.
6. Hall of Gods, $ 8.73 million, Sweden
In April 2015, in Betsson Casino, a massive jackpot was broken at the same Hall of Gods pokie from NetEnt. The winner's name remained unknown and also his age and place of living. But most likely it was an inhabitant of one of the Scandinavian countries – a Norwegian or a Swede (because Betsson casino is just specialised on them). Since its start in 2010, there are many millionaires at Hall of Gods pokie. And many of them live in Sweden or neighbouring countries.
5. Mega Moolah, $ 8.82 million, the country is unknown
In August 2016, a person with the name of D.P. broke the most significant jackpot which is ever played on mobile devices. It was at the Zodiac Casino, Mega Moolah Mobile pokie. The most exciting thing about this story is the way of getting the winning. At that time there was an action "80 chances to become a millionaire" in the casino, for participation in which it was necessary a deposit of only $ 1! Mr D.P. has never invested his dollar so profitable in his life.
4. Mega Fortune, $ 9.57 million, Sweden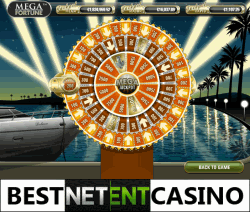 At the end of November 2015, in Folkeautomaten casino, a 30-year-old Swede broke the big jackpot at that time at Mega Fortune pokie. NetEnt created the pokie, and it is considered as "analogy" of Mega Moolah pokie, but it has only another brand and another view. Many winners often break the jackpots. Sweden said that at first, he was just in shock, and then went to his wife to wake her. He also said that he would pay the mortgage, make for his family and himself an excellent vacation and possibly buy a car.
3. Mega Fortune, € 11.7 million, Norway
One beautiful day (more precisely the night) in September 2011, at least two people could not fall asleep. The first was a young Norwegian. He had insomnia and decided to spin online pokies (it is a great way to fall asleep, we can try to do it).
In conclusion, he did not fall asleep until the morning, because he broke the largest at the time jackpot in the history of the online industry – it was € 11.7 million! Moreover, he played the same Mega Fortune pokie from NetEnt. The second person, who could not close his eyes until the morning, was the owner of the Betsson.com casino. Not every day in your casino house someone breaks the jackpot the amounts of which are worthy of the Guinness Book of Records.
2. Mega Moolah, $ 17.2 million, United Kingdom
One of the most exciting stories which are associated with the big jackpots occurred in England in early October 2015. The 26-year-old British soldier made the bets of 25 cents at the pokies, for example, the Mega Moolah pokie in the Betway casino. It seems that it is nothing unusual (many soldiers are playing in the casinos), but one spin brought a prize of $ 17.2 million! It is hard to imagine: 25 cents turned into 17 million dollars. It is an incredible amount. It would be great if the bets were also large, but not – only a quarter of a dollar (at the time of writing the article). Journalists quickly got to know this story and began to promote it in drama way: they say, the soldier decided to spend a substantial part of the amount on the treatment of his father. This, of course, may be true, but most likely, the story is the lie (about his father's illness, not about winning).
1. Mega Fortune, ~ $ 24 million, Finland
"I cried and laughed", said a Fin who is over 40. In early 2013, he began to play at Mega Fortune pokie in the PAF casino. By the way, the casino focuses on the inhabitants of the prosperous northern countries, to which Finland refers. As in the previous case, the punter bets in 25 cents, but caught the biggest jackpot in the history of online casinos – about $ 24 million!
Why do Scandinavians win jackpots?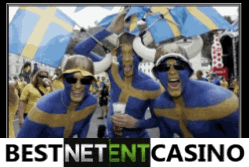 Did you notice that citizens of Scandinavia broke at least half of the jackpots which were described above? And most often they were Swedes. This is a well-known dilemma enough. It seems that few players live in Sweden (as you know, there are no more than 10 million in the country), but they get jackpots with enviable regularity. In this article, we discussed only the most massive winnings. And what will be if you look at statistics of the winnings of several hundred thousand dollars? There certainly will also be a lot of suspicious facts. You can get to know more about the most significant winnings at the pokies on the following pages:
However, we cannot say anything concretely at this moment. Possibly Swedes play only in respectable and large casinos which are able of issuing such large "fees" – and that is why they receive them. Moreover, they play only in casinos with the licensed software.
Where did you play in 2009, 2010, 2012? It is unlikely that it was Betsson casino or another famous gambling site. However, this question remains open: why did not people from different countries break none of the jackpots? There is even another opinion that the developers from NetEnt help their compatriots. But was the Swedes playing for a long time more than others at the pokies of this developer? Maybe they were the first who tested them?
Is it worth chasing for jackpots?
So, let's drop this unverified information. It is better to talk about whether you need to set a goal to win the jackpot and get the biggest winnings on the pokies or you do not need it. If we say briefly without any discussion, it will be not necessary. For most players, this is an unrealisable dream, which will remain so. Only some people around the world can afford to play for the sake of the jackpot purposefully. For this you will need:
Have a vast bankroll (stock of money).
Play regularly, and in many casinos simultaneously.
Neither the first nor the second usual punters cannot afford. Yes, it is not necessary. The probability of winning a jackpot is incredibly small – one of several billion or even tens of billions. Would you like to do it? Just think about it. Also, if you play every day throughout your life, do the maximum possible number of spins daily, do not eat and do not sleep - you still will have a tiny chance of winning the jackpot.
The person is inclined to exaggerate the probability of having the winnings, and he tries to minimise the chance of a negative outcome. This is a kind of psychological defence. We cannot estimate the probability of 1 out of 40,000,000. It seems a lot at first glance, but how much? We do not know for sure. Therefore, it seems to us that this is even real in our life; it is only necessary to wait. Alas, this is not real. Everyone can break a jackpot – this is pure coincidence. Maybe you will be lucky, who knows.
Where to play?
Fastpay casino has over 5000 games in their portfolio. Their VIP bonus program and excellent customer care make them one of the best in the online gambling industry.