Details

Written by

Kamen Valev
Myths about pokies 2021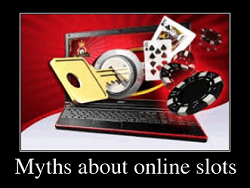 The style of pokies is significantly different from
table games
or scratch cards. Roulette cannot give very big winning with a small stake (x36 is maximum), and the maximum expected payment is known in advance. For example, the probability of winning by placing your bet on one number is 2.7%. The punter knows that and adapts his gambling style. When playing on a pokie is a whole different story. Pokies have their mind. The outcome next spin is unknown. This fact creates a lot of
myths about pokies
.
Busting myths about pokies
Pokies from the company XXX are rigged.
Verdict: Partially true.
In case of an emotional outburst during a losing streak, players tend to think irrationally. They will blame whoever and whatever. This is normal behaviour; it's just how our mind works. At such times, you will hear popular phrases such as "yes, all Microgaming pokies are rigged". Replacing "Microgaming" with another manufacturer such as Playtech, NetEnt, Novomatic is also a regular thing. Most of the time, it's a wrong accusation. Licensed pokies work as they are intended to work by developers. The only "rigged" systems are the ones that are pirated or copies of original games. These games can mislead punters and steal their money. They are customised by online casino owners and can have an RTP (return to player percentage).
In most cases, these sins occur on pokies by "Novomatic" and "Playtech does not affect. There are only a handful of online casinos with a licensed "Novomatic" pokies. But there is another side to this. "Rigging" can happen differently as well such as the operation of the pokie. For example, a machine can give two scatters very often to lure the player further and further. A punter sees the bonus symbols and subconsciously (sometimes fully aware) keep on playing because they expect to see the third scatter and trigger the bonus feature at any second even though the possibility of this has not changed. The machine can tease you and rip you off in such ways. These tricks happen quite often — especially flashing and expensive-looking symbols on different reels. It's cheap tricks like these that work perfectly in the flavour of an Australian online casino. Even modern machines use this method of "rigging opinion, but it is also important to understand that the payout percentage on these freaks do not affect. The pokie will give as much as they are programmed to give. Learn more what software is better: Netent, Microgaming or Playtech.
Playing by using the "max-bet" button increases your odds of winning or changes the current cycle of the pokie.
Verdict: Not true.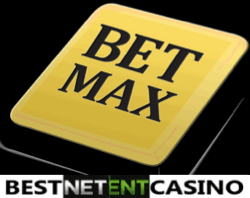 Any pokie can have different buttons: Spin and Max Bet (and still have auto-play). It's often misleading, being the ground for unjustified "strategy" and "tactics." Unfortunately (or fortunately) the odds of winning do not depend on the methods of activating certain things on the pokie. All buttons are made only for convenience. If there were no such thing as a Max-Bet button, you would have to raise your bets manually every time to reach the maximum limit. Do you need it? This is what the developers thought and introduced this button. There is also an opinion that changing the Spin and Max Bet button will influence the change of the cycles of the pokie. The machine can change from "taking" mode into "giving" mode.
In most cases, this is a serious misconception, though there may be some nuances. It's quite possible that a pokie doesn't work the same as any other and during the production of the pokies a button can have a malfunction and will perform differently. Learn if a punter can affect on the pokie's program.
Jackpots are issued by pressing a button.
Verdict: Partially true.
There is an opinion that the biggest jackpots only get pulled by prior decided players or players that are close to the developer himself. For example, Swedish people seem to win many jackpots on the pokies from NetEnt. Coincidence? Try to prove this accusation. According to the basic principle of every operating pokie, each spin is unique. This means that you cannot adjust the machine to have a particular result at a certain time let alone award an individual player with a huge jackpot. How would it even be possible when there are hundreds and even thousands of punters playing on a company's server at the same time? Maybe it is a coincidence, but there's still a little bit of thought on this issue that gets in the mind of the player. Alas, the human brain likes to look for any pattern. Learn more about progressive Jackpots.
Three-reel pokies allow winning less than their modern
Verdict: Not true.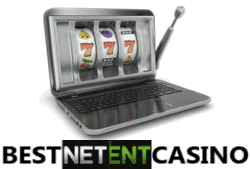 This myth grows out of land-based casino halls, where there was always a clear division between old school and new pokies. We will not go further into this world (right now it's all about virtual casinos). A lot of punters think that in the old three-reel pokies there is a bigger or smaller chance of winning. This is not the case. The pokie can have
high or low volatility
, and it can have
RTP (return to player percentage)
of 90% or 98%. Usually, old pokies had lower RTP than modern ones.
Check out table games with 97%-99% RTP.
If there hasn't been a win in a long time, it must happen soon
Verdict: Not true.
Does the result of the black or red sector of a roulette depend on the previous one? Let's say that until now the result has been 10 black numbers so that it will be black again right? If you agree with this statement, then you have not wasted time reading this article! Each spin in roulette – just like each spin in a pokie – does not depend on the previous one. If you have gotten a black result for last 10 spins, you will still have the same possibility of getting a black or a red number. Same with pokies. Each spin is unique and independent from the previous one. If the pokie hasn't given you anything during last 10, 20 or 30 spins, this won't affect the result of the next spins. Always remind yourself that every spin is unique. Everything else is about the theory of probability. Learn more about prize pools and big winning factors in online pokies.
There's no point in playing a pokie that has issued a jackpot or a big win recently.
Verdict: Partially true.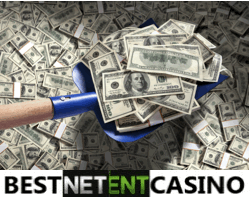 The same principle as before, the issuance of the jackpot does not affect the operation of the gaming machine, at least not on NetEnt machines. But as for other manufacturers – there is doubt. Unfortunately, the gambler always operates under conditions of incomplete information. He doesn't know for sure in what manner the jackpot is functioning on pokies from Microgaming or Playtech, as well as in other casinos. He also doesn't know how that jackpot is issued. It may be that this myth is relevant to some software, though, in theory, this should not be the case. We recommend playing the NetEnt pokies, that way you will have the best chance to avoid this myth.
Learn more if the player needs to change the casino after hitting a big win.
The pokie can be "hot" or "cold."
Verdict: Not true.
Each spin is independent of the previous one. This is an axiom. This rule only applies to the licensed casinos in which the software is being provided from a legit developed. In a legit and popular online casino, pokies work as they are expected to work: they follow the rule of RNG. Winning or losing streaks should not happen. BUT! The player has to understand: when the machine adheres to the theory of probability, the results can be quite unpredictable. This means that the pokie can have a winning streak of 5000 (in theory, this is unlikely but possible) spins or a losing streak of 5000 spins. For example, there is a chance that pokie will give you two or three winnings in a row followed by one or two losing spins. The probability of this happening is around 80%. But there are other outcomes. For example, a pokie will give you 20 losing spins. The probability of this is equal to 0.5%. So, this will happen a lot less, but this is normal. If streaks like these did not happen, that would be very weird. So, it's quite a common thing in the world of mathematics and statistics. Learn more about hot pokies by Netent.
The probability of winning depends on the time of day.
Verdict: Not true.
This myth came from land-based casinos. Some players still believe that pokies in online casinos are programmed to have a low winning percentage during the peak hours, and thus they have a higher return at night or in the morning. The fact of the matter is that the casinos have no reason to limit payments during a particular time of day. Casino gets a profit whether one person is playing or a hundred of them. Also, this would be very obvious, and even beginners can notice this trend. Also, none of the licensed casinos would pass independent testing. It's just too obvious.
Playing in "auto-play" mode decreases (or increase) the chances of winning
Verdict: Not true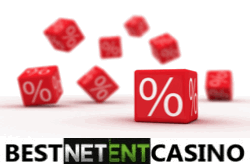 Another myth that once may have been true (but not anymore). The beautiful version: The player switches pokie to "auto-play" and leaves to get some tea. He's not around so the pokie can be rigged very easily and unnoticeable. This may have been the case in old pokies by sleazy manufacturers, but it's all nonsense now. The most important part is that nowadays, this is a true myth. Auto-play is designed for the comfort of the player who may decide to grab a bite to eat during his session or wants to see the result and not the process. Auto-spins are also faster, so their number per hour is significantly higher. This is an important factor for more experienced or even professional players. Unlicensed casinos can observe "Rigged" auto-play with copies of original games. Here, rules do not apply, and the owner of the casino can manipulate the games as he wants.
Playing with bonus money gives you a smaller win.
Verdict: Not true.
A popular misconception based on understandable logic. Player gets a bonus and wants to use it. If it is not profitable for the online casino, they should prevent it from happening. If this were true, nobody would be able to use bonuses. In some cases, lucky players can get a positive result. Learn how to get a positive expectation of winning at the casino.
High-rollers always win the progressive jackpot.
Verdict: Partially true.
This myth had roots in the past when giants such as Microgaming and Playtech dominated online gambling. Their machines have a condition that allows players with a maximum betting rate to win the largest jackpot. Because of this, the "belief" that high rollers will win the most massive jackpots began to spread. Nowadays we have a universal rule: Play on any bet, and you will have the same chances of winning the jackpot as the other players with other bets. This rule is being applied to most of the new pokies. That's why there is no need to play with the maximum betting rate all the time. The possibility of winning the jackpot is very close to zero. The average player should focus on making a profit on his bankroll instead of chasing the colossal jackpot to become a multimillionaire.
Related articles
Where to play?
Published: Tuesday, 20 August 2019 17:24 | Last Updated: Thursday, 25 February 2021 16:06