Details

Written by

Vladislav Dibrov
Last Updated: Thursday, 25 February 2021 17:21
$50 000 Mega Big Win at Casino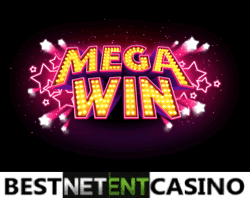 Here it is my first $50 000 withdrawal from the online casino. I do not use credit cards; the e-wallets perfectly work for me. As it turned out, all I was doing was bullshit. Imagine that the maximum deposit via a terminal is $300, how much time have I wasted just for depositing $20 000? I have collected hundreds of terminal receipts, and as a result, I have exceeded the limit of my e-currency account, which was $12 000. So, $8 000 were blocked by the system; I had to go to the bank and request a refund, then to wait a couple of weeks to get the money into my account.
Well, it is evening, I am at same online casino, $12 000 lost, another deposit of $7 500 comings, lost them as well, I was so sleepy but that feeling of revenge would not let me sleep, I made an effort by depositing another $8100 using the e-currency account of my brother, mine was empty, and here comes that fucked up feeling. During the game, I was constantly contacting casino support telling them that RTP is bullshit.
I cannot remember everything so that I will skip that part. I was smoking 3 packs a day, and I have no time for sleeping, eating, that was enough to get herpes on my lip — a sign of a fucked-up immune system. The nights were consuming my money, but here comes a х500 multiplier at a $40 bet. And then it went out by itself. I was in the black by $20 000 and have set my last 10 auto-spins at $100, and imagine what? The fucking crystals! It was the right time to have a bank account, so I have requested one. The money was withdrawn quite fast, in 2 days I had the money in my account. It was my first mega big win, and I won more than $40 000. Oh, by the way, I had a live stream on a different portal, I was describing how the game was going and how my mood changed by the time. Sometimes 200 people on that page were watching my game. Thanks for the support!
What Happens Once You Win in a Casino
I was lucky enough to win. The fact is that anyone who hit a big win — now is quite a different person. The money has no value to him, there is no stimulus or desire to work for pennies, and working as a farm labourer is no longer a scope. Sooner or later you will spend all the money on food or drinks in the best case, but usually, they are wasted back in the casino.
You have got nothing, no, wait; there is still your memory which reminds you of lucky days. You always remember those days when you managed to win enough money to keep a small village. You have no interest to waste your time with small bets, and you cannot get rid of that thought when you hit a big win, and you are in pursuit of a new one. It is like a bacterium in your body or a time bomb ready to explode. At such moments you may fuck up anything you have, all you have earned by a hard or not so work.
Another night in the casino on the self-limiting. I had about $40 000 in my account, cannot wait for the withdrawal. Meanwhile, let us play for fun. The first deposit of $2 000 was wasted, then another $3 000. Damn, I was entirely fucked up after losing that money. Fuck it, time to sleep. In the morning I got the $15 000 withdrawal, the rest was left in my account and then wasted quickly. Next, I requested a bank debit card, now depositing is as easy as 123. I put $20 000 on my debit card and continued playing. By evening I have lost $8 000.
Then I have lost everything I have won before, even more!!! FUCK. Bad day, I have lost $27 500. I was fucked up. I had such a strong feeling of revenge. Another lousy day and the total I have lost was $40 000. I started to realise that I had no chance to get everything back. I still have put some more money on my debit card. Another $5 000 wasted. And here it comes, there are no more deposit limits at the casino. LOL? Well, time to move to another and make a deposit of $7 000. Less than an hour and I have $14 000 in my account, $12 000 withdrawn. I got the money within 5 mins.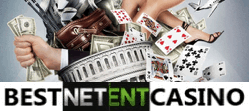 The first casino suggested a new method to deposit. Spending lots of hours playing all I got was a loss of $20 000. Well, very easy. Fuck, it was already morning and
$25 000 almost lost
. I have set 100 auto-spins $15 each at Victorious and went to bed. Nope, I fell asleep right there, next to the PC and cigarette butts. I woke up terrified!!! I am just kidding; the spins have taken only a part of the money. Damn, I still have the job and have to go to the airport. The lack of sleep made me feel like I just dug out of the grave.
Well, a week with no sleep, smoking and taking the dose of adrenaline. There was no time left, and I had to go to the airport. $3 000 in my account, I made some bets at Victorious $125 each, and while waiting for a miracle, I put on my clothes. I have already fucked it up, time for another excuse. I got a bonus game on my third spin - I am shocked, once the last game is played there is a repeat, another 20 games, then one more repeat and the big winning line. Damn, that excuse!!! I got the money back and even was in the black by $7 000.
P.S. In the evening, just after the job, I have continued. I was not going to play at that moment that is why I blocked my account for 2 weeks in the first casino. Well? The second one is still there. I could not fight the thought of increasing my profit as I have recently done by being in black by $40 000. Thus, I lost everything. Then I got a bonus at South Park, $80 with an x200 multiplier = $16 000. Next follows a repeat, $5 000 turned into about $50 000 again. I was withdrawing, then cancelling, then losing, then depositing again. It lasted all night. By morning I have lost all the money which I had in my balance. I even got a $5 000 cashback from the second casino, again I managed to reach $20 000 and fucked them up in 15 minutes. It was epic.
Casino 2 was quite generous — I got lots of cashback from them, and I have lost everything. Still, I had $2 000 in my pocket and even a present from casino 1, a bottle and some cigars. I grabbed all those goodies and moved to another city. I have borrowed $1 500 from a guy. So, it is time to play. I have immediately won $3 500 and lost them and even the money I had in an instant. No money left for that week, and here it is a hundred which was blocked by a payment system. I have found a way to fuck it up. Again, I was forced to borrow money to go back. There was another session of $10 000 at Fastpay casino, where I have lost everything without getting even a chance. Well, no money left, time to get rid of it. You will hear it quite often — I am done. It is all about time, once you get some cash — you resume your play. Overall, I have lost $100 000. I have not spent a penny on gambling for 2 months. You better stay away from this.
Related Articles
Where to play?