Details

Written by

Kamen Valev
The Australian online casino prize pool 2021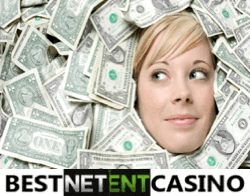 We all heard about the cheating online casinos, which are built on scripts. But! In the first case, the pokie RTP is adjusted by the casino manager himself, while
trusted Australian online casinos
have no access to pokies settings, as the software is located on the provider servers. In other words, your winning in any script casino will depend on the greed of the gang owner and will not exceed the 30-70%.
At licensed casinos we may win a х100 of the deposit, for example, by depositing $100, we will be able to win $5k, $10k, $15k depending on the casino pool and luck or randomness. Let us put aside the scamming fact. We are constantly convinced in randomness, so it does not matter which casino or pokie you have chosen. Find more information about the online casino prize pool below in this article.
A mathematics lesson
All casinos have expenses. From 15% up to 20% of online casino's money goes to the software developer, payment systems take their 15% of the deposits, the rest is the advertising, salaries, site maintenance, and other small things. Roughly speaking, half of the punter's money goes to cover expenses and as a profit to casino owners. The rest is ours, more precisely a small number of players who made some deposits, the truth is that these small amounts come as new deposits — software, casino costs.
Shortly said, everything is wasted. Not immediately, but gradually. The scammers trick is to cheat you at once, and the license guarantees a long-term scamming process; otherwise, the addicted players will run away like the cockroaches from light. So, who of you, co*k-suckers, are going to tell me that the randomness is over the player's pool? Why in hell would the casino pay you all from its pockets? I have not seen a casino which went bankrupt because of the lack of payouts, but I know some which were closed because of a small number of punters.
What is an online casino's pool?
A pool is when 100 people made deposits of $10, so the casino has a total of $1k.
We also know that each pokie has an RTP (return to player percentage), it is usually included in an average of 95%. That is, we lose 5% of every bet. Sometimes the game has different flows, and you may get $100 in 5 minutes with no outs or thousands from $100 during a night. Roughly speaking, you use the RTP to trick pokies, thus decreasing the winning amount available. The smaller the spin time and amount, the more money left for us in the cashier.
In an average Australian online casino, there are hundreds of pokies with an RTP higher than 90%; also, there is a variety of software. I believe that each software has its bank, though it is possible that there is a common cashier for all the casino games - an API implementation would do the allocation of funds among the games. Who knows, but in any case, the claimed RTP would be quite different for each player, you may get 10%, 70%, 300% and even 1000%. 8 people out of 10 will lose. Want to win? Then play at popular online casinos with many punters, there is a cycle of money.
Related articles
Where to play?