Details
Last Updated: Thursday, 12 January 2023 16:24
SoftSwiss platform: advantages and disadvantage of a game in a casino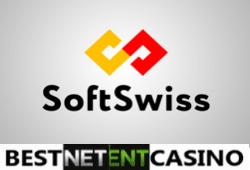 Alright, everyone already knows about Softswiss platform. If to tell in two words, it is a «springboard», which connects a few casinos and plug in their providers. The pool of the slots is common on the platform. It is the cardinal difference of big casinos, which are connected to the providers directly. Let's consider in more details:
Firstly, I want to tell that all my conclusions are based on my own opinion, and on the professional player's opinions. It has a generalized character. Of course, the big winning can be given by almost any casino.
Casinos of this platform are usually in the blacklist of some ratings. It happens cause of a few reasons:
The low cost of creating the casino on this platform. A lot of laities come to the market, as a result, they become scammers in the almost all projects of the platform.
Gossips about the pan scrolling the RTP of slots.
Lots of things are talked and written about SS, but I want to discuss with you about RTP of slots on this platform. About where is better to play, in the casinos from SS, or in the casinos, which are connected directly. What kind of bets is better to choose, and in which slots. This time, I am not gonna tell you about projects, their promos, withdrawals time and etc.
In my opinion, they have a more honest conversion of "profitable" accounts. As opposed to the casinos, which are connected directly. In platforms casinos, the statistic rating of it is better.
In SS casinos the game in the account goes more characteristically. In other words, slots are "died" without any chance for increasing more the amount of the deposit, or vice versa, the big winning can be given by almost any slot. During the testing period, it was pretty possible to increase in the several tens of times, from the first average deposit. The other way round the casinos, which "are not played" for the beginning, continue grabbing money to theirs accounts such a long period of time without any chance to give winnings to the players, even sometimes. On the first playing sessions, you can do some conclusions about profitable slot machines in the current casino. In casinos connected directly, the game went more exactly, with the smallest wave, and giving forecasts in such casinos is more difficult.
The best RTP while playing low-dispersion slots (for example, Netent) is small bets. Often there it is possible to promote, literally, from a stock of 10-30 bets. In casinos connected directly, it was mot often. And in my opinion, by this criterion, they are inferior to the casino on SS.
More often giving the bonus games with the average winning.
"Sweeter" promos and fast withdrawals.
Lesser gaming providers. Almost 100% of casinos connected directly have more game providers.
Lower values and rare jackpots. Paradox, but in casinos connected directly, the indicators on these values are higher in times!
More rare big winnings (from x1 000). Here is you have to understand, I do not want to tell that winning is absolutely absent, but their frequency is rarer.
A number of limitations on the platform itself, for example, free spins are given by Bgaming, as opposed to alternative casinos where they are given on slots by providers such as PlayN Go, NetEnt, Microgaming, QuickSpin.
As a result, I want to tell, casinos, which are created on SoftSwiss platform are so good for small and average players and less likely to be suitable for high rollers. In the crisis period, when the type of game with minimum risk is recommended (at low bets) I would prefer these casinos.