Slot Volatility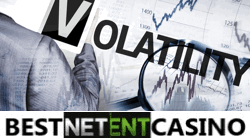 What is Volatility? Volatility could stand for changeableness, fickleness or the trait of being unpredictably unsure. Applying this to a slot machine, it ultimately means the level of risk that is integral to a particular game within a given period. It implies risk determination of the frequency of how often or randomly you should expect to win within your playing sessions. Some playing sessions could be frustrating with long dry spells, but not without intermittent fantastic wins.
There are some certain short periods with high rate of large pay-outs which are referred to as High Volatility Slots. There might be another period of experiencing Low Volatility Slots whereby winnings take place frequently, but usually the outcome is on the low level. Volatility in casino games is more of risk taking, and it is usually used to denote the level of risk involved in a game. If you are familiar with online slots, this will give you an ample edge, because you would have noticed that some games pay out regular wins, but others seem to go through extended dry moment when nothing is won, though that could be frustrating.
High Volatility Slots
The rate of volatility of slots determines the rate of risk, as well as the possibility of winning big, because pay-outs are fewer when larger, but in between it often happens. It can be an emotional trauma watching your balance dwindling, with little or nothing to show for it. You need to spin and envisage big wins that would compensate your wait during the long dry spell. Most of the experienced players had perfected the nerves to wait and hold out during the games until there is an opportunity for big wins.
Factors to Be Considered Before Playing High Volatility Games
Time Factor: timing is an important factor in achieving great wins; in slot games, it is advisable to choose high level slots only when you have enough time to play for many sessions. You will need to be patient when not satisfied with what the moment is presenting to you, especially when a lot of actions had been put in and your expectations are not forth coming, rather seemingly dashing away. Just take a well-calculated risk and wait for the moment when the big windfall will replenish your speculation.
Budget System: in order not to be weighed down and be disappointed when your expectation is vanishing away in your very eyes, plan a good budget which will be your compass and guide you in respect of what to throw into slots at a go; and you wouldn't mind walking away with little or no worry from the game even without any win once you have exhausted the planned amount you intended to expend.
Expectation: manage your expectation and make it realistic, do not make it borne out of sheer greed. Put your emotion under control and remove every fear or excitement of chasing huge win. The wins usually come big, but this requires patience.
High-Level of Concentration: high level slot requires a high level of concentration and attention. It is designed for experienced and emotionally balanced players who had over-grown the frustrations and anxiety which come from intermittent loss or a consistent small wins, not the beginners or any emotionally unbalanced person.
Possibility of Winning Big: it is worthy of note to to mention that of high volatility could offer big disbursements for a consistent player. People had won big after a long session of playing numerous games with little or nothing. But this does not occur all the time, but for those players who can afford it, high volatility games will definitely be a great opportunity and fun-catching moment.
Low Level Volatility
On the other side of the coin, low volatility games associate with lower risk. Though the disbursements on less volatility games are less significant, but it is more regular, and eliminates boredom. Little wins seem to come up in every round of plays while the time seem fast because you are enjoying the playing sessions and all the extra features and simulations capturing your attention. This does not mean that large wins do not surface; it is just that not on the same scale and rate of winning compare to higher level slots. Here, we are not going to discuss any factor, since less volatile games do not require much fund, expertise or loss like high volatility, it can be played with relative ease and low tension, but taking the above-mentioned factors into consideration would not harm you either.
Essential Features of Volatility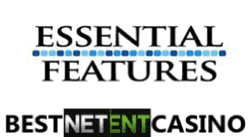 Slot spinning is an art and social science which requires dedicated studies and intellectualism because the designers of the game usually hoard some information from the public. Volatility usually becomes a reality and the skills are imbibed after several time of spinning a certain game. Many casino fanatics find that they are drawn more to a particular type of game at the expense of the other; hence a preference is considered on a slot game over a period of time when it is accustomed to the player. Choice of volatility is not necessarily a factor of being good or bad, just a matter of habit and preference.
Choosing the level of volatility is more of personal preference and gambling panache than those other extraneous factors. Volatility can be determined through playing series of games, therefore, it is advisable to play free games to garner some experience as a learner or gain some momentum as an experience player before risking real money. The proper thing to do as a player is to at least take a good look at the displayed "win-ables" to have some idea of volatility of the game. This will help you to plan a budget and inform your decision on what to expect which will influence the level of your risk.
Volatility and Variance
You need to know this that sometimes the term slot variance could be used interchangeably with slot volatility. This should not be a problem at all, it is another casino jargon; they actually referring to similar technique that is the frequency a slot pays and the expected risks by a player for opting for a particular game.
Conclusion
The very reason of explaining high and low volatility is to intimate you with financial and emotional risks inherent in slot games. Though personal preference and full concentration are very important, the essence of choosing a slot should be the expected outcome. If there is an enough budget, go for the high-risk slots, if not; make do with what you budgeted for or what you can afford to risk. Ultimately work on your emotion, concentration and greed, they play very huge roles in determining your pay-outs. People with low budget looking to be entertained for longer period of time should probably stick to the quick rewards with a low variance slot. You can apply a technique of playing in bits; whereby you have say $200, you might want to play $100 on the high variance and then spread out the remaining in $50, $30 and $20 on a low variance.
Related Articles: