Top slots from Quickspin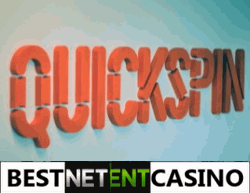 Sweden has a secret. The most outstanding online casino game developers live in this country. The biggest leader is NetEnt including a number of other companies. One of the most notable is Quickspin. The founders of the company are two knowledgeable men who had been working for NetEnt and a third person from Unibet, another very popular gambling company.
In other words, Quickspin is founded by three specialists with a huge theoretical and practical knowledge. Therefore, no wonder why Quickspin slots are one of the best in the industry. On this page you will find a list of the best slots from Quickspin and their brief characteristics (dispersion, cycle length and RTP).
Know more about Nextgen
Be sure to use all features that are offered by our website for free and know more about top slots by Quickspin. Click on the link below:
Features of the slot machines from Quickspin
The emphasis is on quality. The work of Quickspin is built around the same principles as in the video slots from NetEnt. The company produces only clean, polished, very beautiful slot machines that have been tested for fair play and randomness.
The lack of table games. Quickspin specializes exclusively in the creation of slots which are the most popular casino games today.
The Return to Player percentage of the Quickspin slots doesn't reach 98% (as a rule, the range of their RTP is 95-97%).
An average dispersion. Almost all slot machines created by the Swedish developer have an average dispersion of wins. This means that a slot can still give a lot without eating a player's bankroll.
Lack of progressive jackpots. Quickspin deliberately avoids large jackpots, considering them overpriced and ineffective.
The emphasis is not only on online casinos, but also on social networks. The Swedes are very actively involved in the developing segment of free-to-play slots for social media websites.
Top 10 slots from Quickspin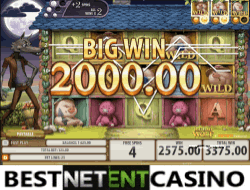 Below is a list of the top 10 slots from Quickspin. The games are arranged according to their RTP percentage in descending order. We assume that the dispersion of wins and their cycle length is set in the middle.
Big Bad Wolf
RTP: 97.35%
Most slot machines from Quickspin don't hold up to 98% RTP. Certainly, this is not ideal, but its still good.
Sinbad
RTP: 97.1%
The second slot on our list has a few bonus features with a different volatility.
Treasure Island
RTP: 97.1%
Interesting pirate themed slot machine with several bonus features including free spins.
This slot is not available for free play on our website.
Golilocks and the Wild Bears
RTP: 97.09%
Eat the bears' porridge and sleep in their beds.
Supernova
RTP: 97.05%
All other slots below have a RTP of 96% or lower.
Wild Chase
Impact: 96.72%
Great slot with free spins, wild symbols with a multiplier and re-spins after each win.
Razortooth
Impact: 96.6%
This slot has 243 pay-lines or Ways to Win.
Genie's Touch
RTP: 96.6%
Interesting slot machine with a generous Genie's Touch feature.
King Colossus
RTP: 96.6%
Another simple and a very colorful slot.
Firestorm
RTP: 96.6%
Colorful slot with re-spins.
Conclusion:
The slot machines from Quickspin are bright with the smallest details. They are very exciting and interesting to play. Also, there is a striking contrast from one slot to another. We hope that our selection of the best slots from Quickspin will help you choose a decent game to play for real money. You can choose a reliable online casino to play top notch games for real money by clicking on the link below: