Details

Written by

Kamen Valev
High and low volatility pokies 2021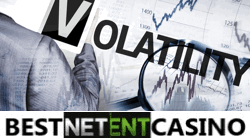 What is volatility? Volatility could stand for changeableness, fickleness or the trait of being unpredictably unsure. Adding this to a pokie, it ultimately means the level of risk that is integral to a particular game within a given period. It implies risk determination of the frequency of how often you should expect to win within your sessions.
Some sessions could be frustrating with long losing streaks, but some of them will be with fantastic winning. You can read more about volatility on the following page:
Pokies with high volatility
The value of pokies volatility determines the rate of risk. Also, the possibility of winning big because payouts happen rear, but their size is significant. It can be an emotional trauma watching how your balance is dwindling. You need to spin and envisage big winning that would compensate your wait during the long dry period.
Factors to be considered before playing high volatility pokies
Time factor: timing is an important factor in hunting on big winning. It is advisable to choose high volatility pokies only when you have enough time to play. You will need to be patient and not tilting, especially when a lot of action didn't fulfil your expectations. Just take a well-calculated risk and wait for the moment when the big win will come.
Budget: in order not to be weighed down and be disappointed when your expectation is vanishing away in your eyes, plan a good budget which will be your compass and guide you in through the series of empty spins. We suggest punters choose 1/500 of their balance as a stake per single spin for pokies with high volatility.
Expectation: manage your expectations and make it realistic, do not make it borne out of sheer greed. Put your emotion under control and remove every fear or excitement of chasing the huge win. The big winning will come, but it requires patience and enough money to "survive" until it.
High level of concentration: high volatility pokie requires a high level of focus and attention. It is designed for experienced and emotionally balanced players who had overgrown frustrations and are ready for both: loss and win. For beginners or any emotionally unbalanced person, it will be uncomfortable to play in pokies with high volatility.
Low volatility pokies
On the other side of the coin, low volatility pokies associated with lower risk. Though the disbursements on lower volatility games are less significant, it is more regular and eliminates boredom. Little winning seems to come up in every spin while the time looks fast because you are enjoying with extra features and simulation. This does not mean that there will be no big winning, but here you wouldn't see 200x+ winning.
You can play in low volatility pokies with 1/50 of your balance per spin (to increase the risk) or via 1/500 in pokies with high volatility (to reduce the risk). The result can be the same. The mistake that you should avoid is to play with 1/50 of your balance in pokies with high volatility. In this case, your chances of winning will be very low, same as high chances of losing complete balance.
Essential features of volatility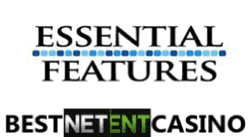 Many casino fanatics find that they are drawn more to a particular type of game at the expense of the other; hence a preference is considered on a pokie over a period when it is accustomed to the punter. Choice of volatility is not necessarily a factor of being good or bad, just a matter of habit and preference.
Choosing the level of volatility is more of personal preference and gambling panache than those other extraneous factors. Volatility can be determined by playing a series of sessions; therefore, it is advisable to play in demo mode to garner some experience before risking with real money. You can read more about the method of choosing the generous pokie:
Regarding the volatility (and other hidden data) of every pokie, we suggest you visit the following pages (depending on the developer):
Volatility and variance
You need to know this that sometimes the term variance could be used interchangeably with pokies volatility. It is another casino jargon: they referring to a similar characteristic that shows the frequency of winning and how risky is to play here.
Conclusion
The reason for explaining high and low volatility pokies is to intimate you with financial and emotional risks. Though personal preference and full concentration are important, the essence of choosing a pokie should be the expected outcome. If there is enough budget - go for the high volatility pokies, if not - go to machines with low volatility. Work on your emotion, concentration and greed, they play important roles in determining your pay-outs.
Related Articles
Where to play?