Details

Written by

Vladislav Dibrov
Last Updated: Thursday, 12 January 2023 15:02
How to complete bonus wagering requirements in a casino?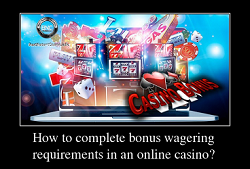 Visualise this situation, a player has obtained a big win and has an active bonus with wagering requirements. He aims to complete wagering what is left in the account and withdraw the money. Let's analyse what grey (not forbidden in casino's terms directly) and white (allowed)
ways to complete wagering requirements are
.
Grey and white ways of completing the bonus wagering in an online casino
To understand which of the wagering methods are white and grey, you need to read the rules (terms and conditions) of an online casino. You can do this by opening the home page of the online casino's website and clicking on the link at the bottom of the page - "terms and conditions".
Grey ways to complete bonus wagering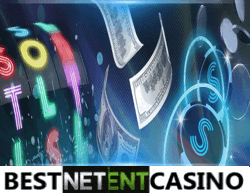 Below we list grey ways to complete casinos
bonus wagering requirements
. As a rule, these methods are not against the terms (directly), but the simplicity and obviousness of
gambling with minimal risk
cause us to doubt in the legality of their usage. Be sure to read through all terms and conditions before using these methods.
Roulette
The classical scheme - red and black, equal rates almost blind zero. The wagering requirements are met very quickly without the possibility of losing your balance. The average loss will be 2.7% of the bets (1/37).
The same trick can be spread out over a dozen or close to three dozen or betting on three columns.
You can use rates with minimal risk. This minimises the dispersion, placing 35 of the 37 numbers or close to a third and a dozen small numbers.
The bad news is that many online casinos exclude all table games (including online roulette) from the list of games where players can complete bonus wagering requirements (or reduce it to 5% from the betting amount).
Live casinos
If your bonus wagering is not restricted from the live casino, then you can use the strategy that lets you quickly complete the wagering requirements on these games. Read the detail on the following page:
White methods of achieving bonus wagering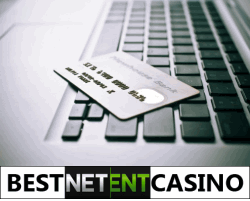 Along with those ways, which are usually prohibited casinos, there are entirely legal ways of completing bonus wagering safely. Let's look at them.
Obtaining a positive expectation of winning
If you play at an online casino and the wagering requirements of your bonus are 40x, you can use the way to get a positive expectation of winning. With a small bet and the correct slot, you can safely complete bonus wagering requirements and have an opportunity to win money.
Please read the article on getting a positive expectation of winning at an online casino.
Look at all RTP (return to player percentage) and hidden data (volatility, wagering rating and the probability of triggering the features) of all games in the block of free casino games.
Test games in free demo mode, and select the slot in hot "mood".
Choose the stake that fits the volatility of the machine (the more volatility will be, more stakes on the balance you need to have). Remember that online casinos often restrict the maximum stake when a player has an active bonus. If your bet is higher than €5 (or €0.5) per line, you should check terms and conditions about such restrictions.
Set auto-play to the maximum value (1,500) and relax. Pay attention that some slots need a player to act (push the button) to start the bonus free spins feature or to click during pick and click feature.
Where to play?
Playing at Fastpay casino, you can be sure about your money, 100% trust. Moreover, after you request a withdrawal, they will send the money within a few minutes (up to 5).