Details

Written by

Kamen Valev
Last Updated: Wednesday, 11 January 2023 17:32
Best Casino Games to Play Just for Fun in 2023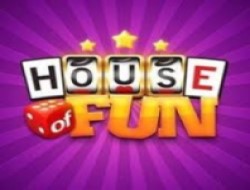 There are many different types of casino games to play for fun, of which it is difficult to point out the best. Some games have existed for a long time and are already considered the "classics" of casino games, some are already down in history, and some are just being created. We present you some of the best casino games to play for fun.
Video Slot Games Just for Fun
The best slots have been helping millions of users to spend time, receiving not only a pleasure but also considerable profit. There are free slot casino games online for fun. Slots help you feel the very pleasant excitement from which you understand that the next spin can make you a millionaire. Choosing the best slot for yourself is not an easy task because now there are several thousand online slots. It will be easier to choose a specific topic for yourself, which you love the most or what you are fond of. This may be the nature of Ireland or Siberia, ancient mythology, the Middle Ages and others, they make your choice more pleasant. There are many providers, here are some of them:
Slots from Endorphina
Endorphina is a slot Czech company, which is famous for its unusual design, understandable interface, decent graphics, and an interesting story.
This slot gives the opportunity to feel like a real hacker who breaks passwords and databases to solve the secret of Satoshi Nakamoto and win a large amount of money. Satoshi is a mysterious inventor of bitcoin currency. In general, all slots are divided into 3-reel (classic) and 5-reel (video slots). But Satoshi's Secret is exclusive, it is equipped with 6 reels and 20 pay lines, which gives players more options. This slot also has a bonus round "QWERTY Bonus Game", which opens if the user knocks out characters as the result formation of the word QWERTY. Another unique bonus called "Trading Bonus Game". It launches a Cryptocurrency trading simulator. To increase a win, a player should take a chance and guess the rate of one of the currencies.
Slots from Betsoft
Betsoft is considered one of the best providers in the world due to its excellent 3D graphics, a huge number of scenes and gaming features.
For example, 4 Seasons (very good game to just relax and play for fun)
This creation was released not so long ago, in February 2016. However, it contains the best features of this company. The slot is presented in an Asian style. 5 reels, animated animals Chinese horoscope an awesome combination for players. Among animals, a cat with a raised paw - a symbol that in China is considered as wealth. In this slot for fun, it is a wild symbol. Also, in 4 Seasons there be a symbol of Yin-Yang, which gives free spins. The most interesting game feature is the presence of a circle in the lower-left corner with images of all animals, which acts as a calendar. After 30 spins, the circle begin to spin and it changes not only the animals on the drum but also a well known season.
Slots from NetEnt
NetEnt has incredible popularity among players due to its 15-year experience. They can also be praised for the colourful game content, which is why in 2015 IGA awarded them with the "Best Slot Provider 2015" award.
Gonzo's Quest is one of the most popular slots from NetEnt and a perfect game to play for fun. Beautiful graphics, custom sound design and unusual rules of the game - all this will surprise and delight you in the game. The plot goes in Eldorado - the land of gold where the conquistador Gonzo will show the player the path to victory. Instead of the player's reel slots, square stones are expected to fall from the sky, arranged in five, vertical rows with three rows of symbols. There are 20 winning lines in the machine, the combination of certain stones increase winnings for 50, 250 and even 2500 times, as well as bonus rounds with free spins.
Slots from Yggdrasil
Yggdrasil was established in 2013. Although the company does not have hundreds of slots in its portfolio (like Netent), its products are very popular among players. Each game from Yggdrasil is presented with a bright and memorable design, with bonuses, they are rarely repeating each other and that makes them one of the most fun to play slots.
The player will win the Asgard queens battle. Three wild symbols allow you to replace other symbols and activate special features. The queen will also offer free spins. Free casino slot games with bonus for fun as Asgard itself trigger three Free Spins characters. On the 5x6 playing field, 10 free spins will take place, in which super-wild symbols occupy six cells. There are 40 and 50 lines that are always active, so the number of winning combinations will be maximum.
Slots from Microgaming
Microgaming company has been in the gambling market for over than 20 years and it is still a leader. Although today they are overtaken by NetEnt, Microgaming is still popular, and their slot machines are still present in all the largest online gambling establishments.
The main theme of the gaming slot follows from the name itself – wealth, rich. The pleasant carefree life of the rich is accompanied throughout the game process, given the fact that at any moment the game theme can become a reality.
Roulette Games for Fun
Roulette - a game with a spinning wheel chance, in which all the cells are numbered.
Purpose of the game: to predict in which cell the ball will stop at and place a bet on the corresponding number.
Interestingly, roulette is sometimes called the diabolical game. There are several variations of this name:
1. This version is considered more plausible because it is much easier to believe in. And it consists of the following: the sum of all the numbers of the wheel is equal to 666, which means it is the devil number.
2. This version is based on the two brothers' story were rumoured to have sold their souls to the devil in one of the gambling houses in Monte Carlo, to always predict the results of the spins.
On every casino sites, you can find hundreds of roulette variations from the best providers. There are roulettes that are more popular because of their interface features and the best quality of 3D-graphics.
The charm of European Roulette is a slow gaming process, from which it is possible to get complete pleasure and relaxation. Greater immersion in the atmosphere due to the peculiarities of musical accompaniment, or rather, only the unobtrusive sound of a rolling ball moving on a wooden surface. Even if someone doesn't like it, you can always turn off the sound. In European Roulette, you have the ability to spin the wheel yourself. Without a doubt, this is a very interesting feature.
American Roulette has become a special thanks to its unusual design: there is a betting table at the bottom, and in the upper part of the screen - 3D roulette. The wheel, by the way, looks very realistic. The main feature of American Roulette is the presence of a dual-zero sector. There are always reports available for players on cold and hot numbers, as well as statistics on the red and black odds loss, which is important for a pleasant and convenient game.
French Roulette is a European roulette with classical rules and all its creativity they point to the product design, which turned out to be a very successful solution. The central game element is a luxurious 3D wheel made of expensive wood with a chrome handle and decorative metal elements.
Blackjack Game for Fun
Blackjack is one of the most popular card games in the world. The blackjack rule is straightforward to learn, the main thing to remember: you need to collect more points than the dealer itself, but no more than 21. Blackjack has become a modern version of the Ventiuna card game (it is 21 in Spanish). True, Ventiuna does not use cards with a value of eight to nine. When you play in one of the best casinos, you have full control over the game: no one rushes you to make decisions, so you can think things through and make the right decisions.
Modern online casinos offer several types of games at the same time. The rule base is always the same, but some details may vary. An additional advantage of playing blackjack in online casinos is the ability to play free casino games for fun. You can train until you are confident in your abilities to play for real money. People play blackjack because these rules are quite simple, there are many variations of the game, you can win a considerable amount of money and you do not need to have a lot of luck. Next, you can check the types of Blackjack that are founded on our site:
Poker Game for Fun
Poker is a card game in which there are fully or partially closed cards. Online poker is a game for virtual or real money via the Internet. Since this is a card game, there is an opportunity to play online with live people, get acquainted, or just play with a friend if you are far from each other. Playing via the Internet is attractive because here players can compete with each other, and not against a casino. On the Internet, a user can play at several tables at once, which is impossible in a regular casino. But several gaming tables significantly increase the chance of winning. One of the main advantages of playing the game via the Internet is the possibility of individual choice. Players choose the type of game and the site. The transition from one resource to another will take only a second of your time, which makes the online version more improved and convenient.
Conclusion
From these facts, one may conclude that casino games are very different, for different players'. Among so many types of games, you can find that most suits your liking, desires and vision of the game itself, design, additional functions. Naturally, you need to play only in licensed casinos. We would like to bring out of the best casino: Fastpay.
Why do we recommend Fastpay? Firstly, in many casinos, the account verification can last for three days, and in Fastpay verification usually lasts only 10 minutes, and sometimes even less! Secondly, Fastpay does not take any commission for depositing and withdrawing from any payment systems. Thirdly, in many casinos, the support service does not always respond immediately, and in Fastpay the support is ready to answer the players 24/7 and give a clear answer. Unfortunately, some casinos, with "Responsible Gaming", change the active player limit, which Fastpay never does. They are always honest with players so can safely trust them.
And of course, there should be a good selection of online slots and other games. Many modern players prefer to live dealers. And they defiantly exist in license casinos. Some good luck- seekers expect to see classic games in the new casino, such as roulette and blackjack, etc.
Fastpay Casino has a solid gaming library, so even the pickiest player will have a choice. They have rare providers that are not available in many online casinos, such as:
This is just a small part of the rare providers that Fastpay Casino has. Also, you can find a lot of popular games on it such as NetEnt, PlaynGo, Microgaming and others.