FAQ materials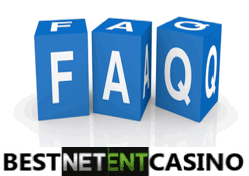 Unfortunately, players often find themselves in difficult situations. The thing is that every casino has its own rules and regulations. Despite the fact that the operators who use the Netent software have a similar bonus policy, there are still some differences between them. For example, the maximum allowable rates at clearing the bonus or the wagering applied. The account verification protocols also vary. Get more information on the following page:
This section includes SOS information for casino players. What to do in case of an emergency in an online casino, where to go, whom to complain and how to affect the casino decision. Most importantly, how to recover the money which is in your account balance? The answers to these questions and many others may be found in this section, especially when the casino just stole your money. We hope that your urge to visit such a casino will disappear over time.
Select the material:
If you have a complicated situation regarding the payout or verification process and you are looking for information on how to get solutions, then you are in the right section. Below is a list of all materials from the "casino help for players" section. To make it easier to find the information you need, use the active search, or just change the way the search results are shown.