Details

Written by

Vladislav Dibrov
Online casino affiliate blog 2022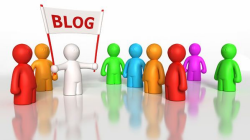 We decided to launch a separate section where we will spread our opinion about the events in online gambling. Here you will find reviews on various situations. I hope that reading this section will be equally exciting both to the affiliates of the casino and to the players. We live in an exciting time, which is rich in events on the Internet: online poker, online casino, and now also Bitcoins. Indeed - more and more money is moving into virtual space. And after them, as usual, fraudsters are being pulled up and just not proper dealers.
Only "my own articles" will be placed here with a personal subjective opinion about the vision of the situation. Recently, we receive more and more complaints that due to a large number of technical articles on our site, it's hard for players to find anything to read about online casinos. So, this section was created especially for you.
What will I write about on the blog?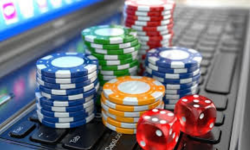 Online gambling has been in the gaming business for more than 12 years and has seen all that I can do, and it is possible to comment on such topics as:
Scams in online casinos. Difference, schemes and conclusions. This will be touching the same as players and the affiliates.
What happens in online poker nowadays. How can you finish this "half-dead traffic" of the abused regulars and take their money in favour of poker rooms?
Online casinos stream on Youtube and Twitch in a new direction to attract players. How long will this mess continue?
The interesting personalities and opinion about their actions. If there will be time - I will speak out. But, in general, this undercover fuss is not very interesting to me.
The personal experience of playing in online casinos - questions, problems, success and failure. Here I will write about the main course of projects and share my experience with you.
Summarising the development of online casinos in the world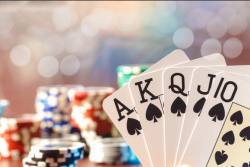 Frankly, I do not leave the feeling of deja vu. The same picture I saw in online poker 15 years ago. Poker rooms that grow like mushrooms after rain, mass advertising, climbing from every crack of any site. And, of course, a lot of broken lives and trampled lives of "fish". But, as well as on the streams, we saw the 5% that win and not the 95% that pay for all this courage. There was also the battle for the "responsible gambling" and "help during gambling addiction". All these beautiful words are just words.
I'm 99% sure that the road will be the same. I do not know what will be next: Binary options, Bitcoin, Sportbetting, NAS or blockchain casinos. But 100% something will be. People are bored, and instead of going to the stars, we are going to get excited online. Somebody watching streams, somebody plays, somebody is killing himself at the moment.
Online poker and casino. Coincidence?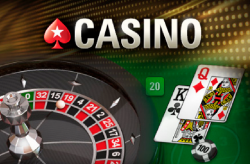 Maybe, approximately, the same thing. For A$150-200k you can open quite a decent online casino. You'll have to spend another A$500 000 to attract players and create a base of players, but few people think about it. Perhaps only people that are already experienced in this business understand how this scheme works and how much money is needed to support it.
In turn, the most "live" market player - Pokerstars turns into one big casino. Read about poker in the list on the right. All this is Spin and Go, obsessive roulettes and pokies just trying to put poker players on the casino and speed up the "weaning".
Closure of jurisdictions
Many countries, repeating their poker experience, close for "international" online casinos (with a license from Malta or Curacao) and are forced to buy their license to work in their country. And most importantly - pay taxes from this activity in the same place. Italy, Denmark, Spain followed this route, and now Sweden and Belarus are also going. The regulation will ultimately kill all the small online casinos in the market.
Monopolisation of markets by giants
All white label casinos are only affiliates for their license provider. The same softswiss makes a lot of money not on payouts from the profits of their white labels, but in the absence of a negative transfer of winnings for the next month. Let's imagine that the players won A$100 000 in your casino and lost them in another casino of softswiss. You do not receive any deduction, and softswiss does not pay the royalty (20%) to the provider following the results of the work of the two casinos. And this is already A$20 000 from two casinos. In general, scum is everywhere. As always, in this business.
Streams in online casinos and "fresh blood."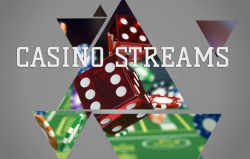 Recently, streaming online casinos on Youtube and Twitch have become extremely popular. As it turned out, watching the game of another person causes the player a burning desire to play himself. That's why the envelope with this traffic is perfect.
Also, even normal people who are not interesting in gambling, are getting addicted when they see some streamer on the right side of the page and start following him. Once again, these are ruined lives. Youtube has already launched a campaign to block such videos and streamers moved to Twitch.
For a casino, this is all a freeroll, as successful streamers themselves are badly addicted and lose their affiliates commission in the same casinos in which they stream. On the other hand, after watching the streamers, many "curious minds" decided to start streaming and are now begging for a zero-day or "better conditions" (the same step-free in another form) at the new casinos (since they were already sent on a long journey by the old ones).
I'm sure that as the market shrinks and streamer revenue decreases, 90% of them will be in the garbage dump. No insurance and acquisitions will help. Over the years of the game, high rates have generated such a strong addiction that they will deceive themselves to the very end. When there is nothing left, they will scream that they just have not been lucky and life is not fair. In general, here too, all as always.
Personal experience of playing online casino
I try not to play, but it does not always work out. I will describe my experience in the following articles (list on the right).
Where to play?