Details

Written by

Kamen Valev
Is there any random in an Australian online casino and pokies 2021?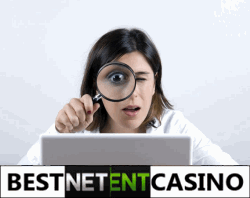 Happy holidays! Never mind, f*ck it, a real holiday is when the wallet is full and ready for gambling. You probably heard about distance,
the cycle
of winning and
volatility
. However, have you ever thought that
Netent
and
Microgaming
might be much smarter networks? By registering an account, you get an ID, and here it comes the tracking. It is like getting a Google account and being automatically connected to Google+, YouTube and so on. To create a script which would control your activity is easier than it may seem. You won't win more than "they" give you, and less than it is supposed to be — to keep you in! So, there is no randomness, and everything is controlled, the session outcomes have been known long before you started it, and will depend on the bet made, gap and deposit amount.
ID tracking at the Australian online casino
I have no idea how that ID tracking works. It may be applied to whole software, particularly online casino or platform. You would think that real evil is an online casino, but it serves as a selling agent, the software provider is the one you should blame. I suspect that each ID has a scenario associated with it, which depends on the deposit made. It is quite simple — you are allowed to win as you like, but then you lose it all.
Let them f*ck you up for a week, a month, and you will realise that you have no chance to win! It is an indescribable feeling of hopelessness when you get not even the smallest chance to win anything during a night! You f*cked it up so bad that the only thing that would help you is — Martingale effect. F*cking pyramid. To get back the A$5 000 you have lost, you should spend A$10 000 and raise the bet. That's how you get them back. That moment when everything is better than you ever thought it could be, now tell me, have any of you stopped or would stop in that moment of good luck? It's just like f*cking a chic and stop in the middle and say that you should continue someday. Suppose you got some money, you have no outs until you spend a х2. By doing that you increase your bets and become a high-roller. Who wins? Smart people who play at small stakes, the ones who stick to bankroll? In your dreams, the risky guys might win them all someday, but lose it all in the end.
The whole essence of the gambling is not to get your A$100, but to create that feeling of a squeezed lemon. Suppose that someone borrows A$2 and give them back, then - A$5 and you see them again as well, then - A$10, A$20 and so on. Soon, by gaining your trust, that someone asks for A$2 000. No problem, you know him as a reliable man, but here it comes your disappointment. That's how it works.
I am not the one who seeks the truth, but some facts are quite weird. I am talking about an overall analysis. Why is Novomatic generous to new accounts by giving away bonuses? Why do the poker newcomers win like pros? Why the streamers win it big? You may have heard of that man who won A$250 000 at Poker Stars. He would rather have gotten struck by lightning. But it's not about that, and everyone may claim winning it big. All successful players win it big. All newcomers are lucky! What an f*ck? The online casino has nothing to do with the software, but it may contact the provider and ask for generosity. Online roulette will f*ck you up, and the same applies to casino poker and bingo. And for what f*cking sake pokies would not do the same?
You may find thousands of strategies while surfing the web. 6 lines, then 7 lines, and keep raising your bet. Bullshit. It may seem that even the rational people are up to advise by playing a big bankroll, then a smaller one, or change the software already. Nonsense. What for? You won't get an sh*t from that.
Probably the system studies your behaviour, and is it confused when you change your style and start winning? Remember yourself at the very beginning! You invest your money to get money, you keep searching for ways to get it, even truth may seem like being out there, and while doing stuff like that, the system f*cks you up. You may start winning just by understanding the system — that the casino has no outs.
Classification
An online casino draws the player's attention by advertising (affiliate, YouTube streamers, search). While the casino is a retail store, the software provider is the corporation which does not deal with all this marketing stuff, and its purpose is to hold. By losing 10 times in a row, the player would give up! In the best scenario, the software may be changed by the player. The provider is interested in your winning, but not withdrawal. You may not withdraw your winning because of: greediness, drunkenness, stupid-ness, but not because of lack of winning. You will blame yourself for not withdrawing all you had. I suspect that players are still classified. It is quite simple. The software knows you, your temperament — phlegmatic or choleric, and f*cks you up by your psychology.
If you play quite rarely or are a newcomer, who lives on wages, you would rather play in the demo mode with advertising campaigns. You must experience that feeling of joy and ease, so you must win. Netent invests not to so much on feelings. Once you are in and start withdrawing — you get a badge of a dangerous player. From that moment on you should deposit to get something back. Otherwise, you have no chance.
Let's take a recent play at an online casino. A balance of A$700, the average bet is A$2, and there is no bonus feature. Money lost, here it comes a new deposit, and I get 3 bonuses in 5 mins at the same pokie. What an f*ck? Why is it always happening this way? I see, random you say? There is no f*cking random in pokies, and I know what I am saying. An online casino, like online social networks, has nothing to do with reality. Though, even the offline may f*ck you up so bad, no chance to leave with money.
For ones who did not get it
Each deposit you make goes to the Netent server or any other software, and there it is decided how much you are going to win or lose. Forget about winning until you lose enough money to get them. You may probably get a 50% RTP (on the long run you will return around 50% of your deposits), and depending on your investment status, the RTP tends to that number.
Interesting sections
Where to play?